A River Runs Through it : Three River Fly Fly Fishing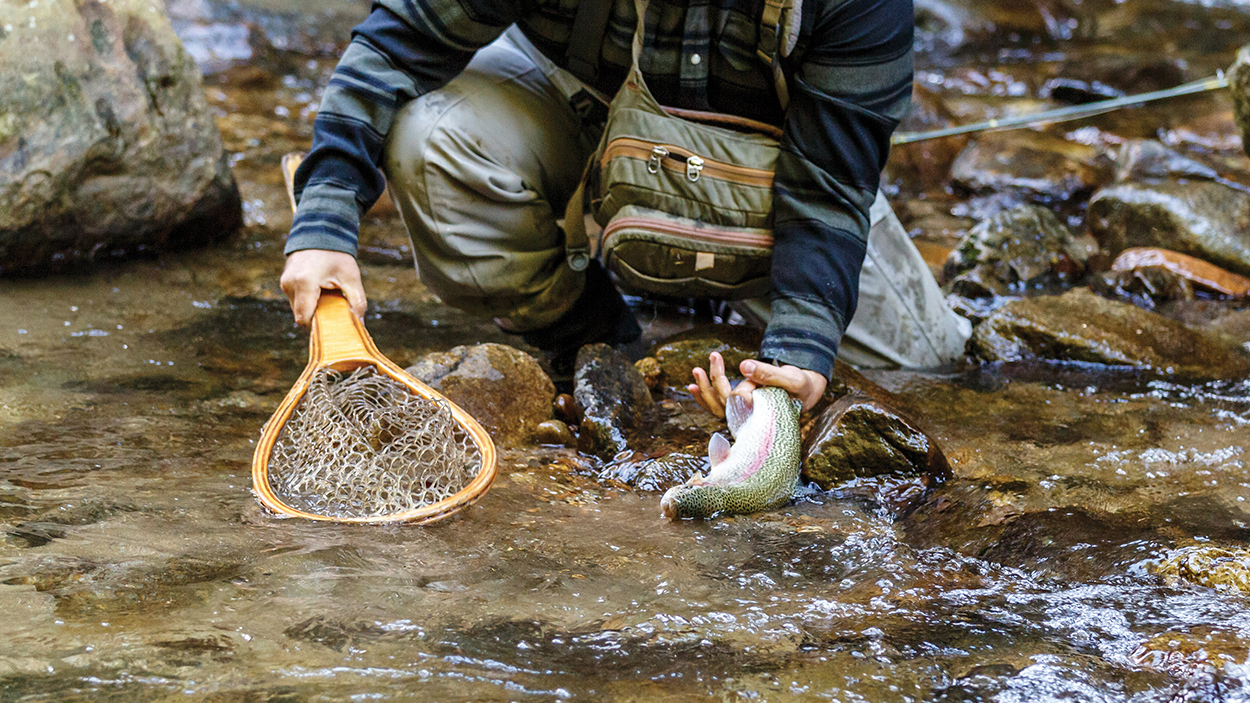 Written By: Deena Bouknight | Issue: April - 2022
The Three River Fly Fishing Festival, set for April 21-23, offers plenty of challenges for both veteran anglers and clever novices of all ages. For more information, to register a team, or to become a sponsor, email [email protected] or call (404) 307-1415 or sign up at 3riverflyfish.com.
---
The 1976 semi-autobiographical novella A River Runs Through It by Norman Maclean propelled interest in an age-old method of fishing for trout in moving water.
But the many streams and rivers throughout this region have always been replete with individuals trying their mettle at fly fishing. For two days this month, beginning Thursday, April 21, fly fishermen (and women) will converge on streams in Western North Carolina for the Three River Fly Fishing Festival. While opening night is Thursday, April 21, the tournament is Friday and Saturday, with the closing awards night Saturday evening, April 23.
The 12th annual festival is named "Three River" because criteria dictate that participants must catch a fish from a native stream, a delayed harvest stream, and a hatchery-supported stream within the two-day tournament. 
All the money raised through fees, donations, silent auction prizes, etc. are donated to the Town of Highlands Scholarship Fund, which gives scholarship money to all graduates from Highlands High School who are furthering their education through college, junior college, trade school, and more. 
Everyone participating in the festival, including sponsors and guests, will gather the evening of April 21 at Lullwater House in Highlands for an opening reception to receive all the pertinent information regarding rules and guidelines. 
Then, participants will fish all day Friday and Saturday, with social time on Saturday evening, which includes not only a fishing-theme goodie bag and awards and recognitions, but also a silent auction to raise further funds for students. 
Men and women anglers of all ages and from near and far have an opportunity to enjoy fly-fishing fun and comradery while enjoying more than 2,200 miles of beautiful public streams and rivers. Fishing is guided or unguided, teams or individuals. 
Entry fees are payable to the Town of Highlands Scholarship Fund and they are 100 percent tax-deductible.
---
---