A May Day Feast at The Farm at Old Edwards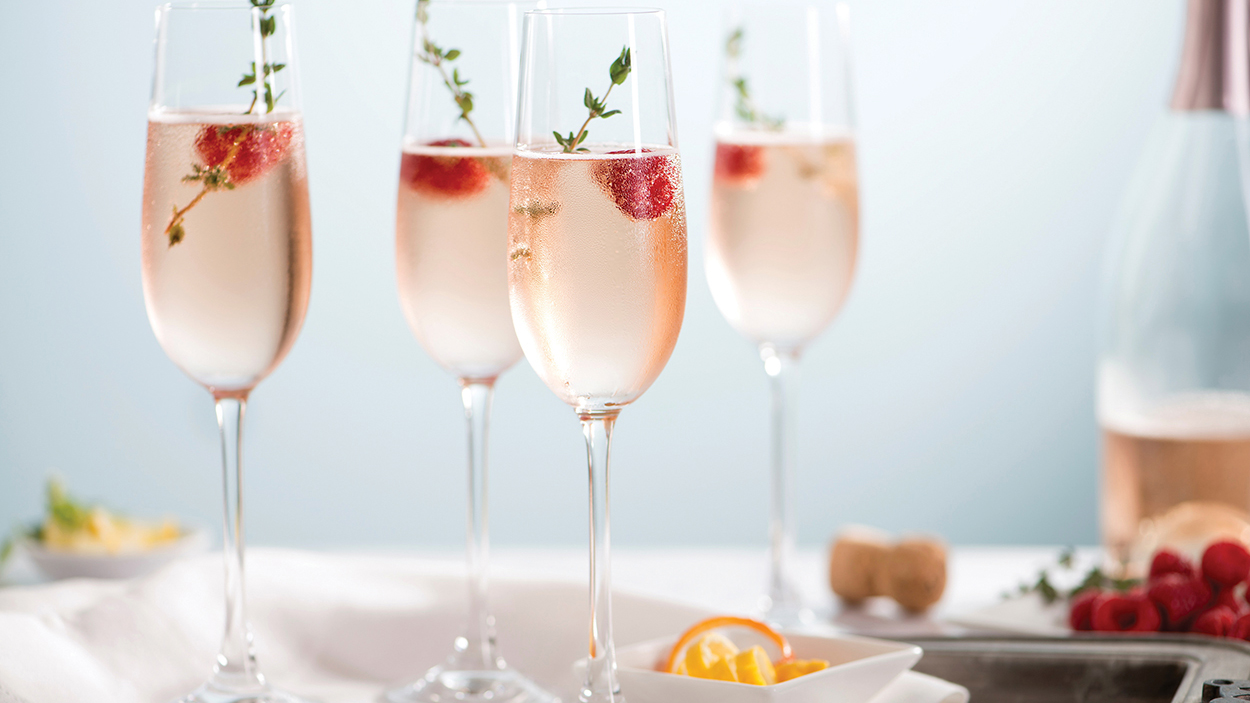 Written By: Marlene Osteen | Issue: April - 2022
Chef Chadwick Boyd brings plenty of downhome flavor (with some 21st Century innovations) to his Chef's Dinner at The Farm, Sunday, May 15. For more information and to book online, visit oldedwardshospitality.com/chefdinners.
---
Finally, what the pandemic set asunder two years ago is coming together. That was when Chadwick Boyd was first invited as a visiting celebrity chef at one of the Chef Dinners at Old Edwards. On Sunday, May 15, Boyd will at last visit The Farm to host a May Day Celebration.
Boyd is a big deal – a true mogul and a culinary Energizer Bunny. He's an author, teacher, television host, marketer, gastronomic raconteur, innovator, brand spokesperson, food stylist, a James Beard Foundation journalism judge, and a member of the board of the International Association of Culinary Professionals. 
And if all that seems intimidating, it's not. A down-to-earth guy, eager to share, Boyd is impassioned about food – particularly biscuits. Which is actually my very favorite thing to know about him. 
Biscuits, as he says, "are in my blood. My great grandmother, Zella, a proper Virginia-born Southern lady could whip up lard, flour and sour milk into fluffy golden biscuits. Her biscuits were magical." 
Boyd's specialty is, "in creative biscuits – baking fruits and vegetables into the dough." His recipe for Celery Root-Potato Biscuits appeared on the cover of the Thanksgiving edition of Food & Wine Magazine last year, and he has for the past three years been researching and working on a book about biscuits.
Raised in a restaurant family that included cooks and farmers, and a descendant of Virginia-born grandparents, Boyd refers to himself as a "cellular Southerner." 
At home, food was always center stage and by the time he was seven, he had launched his first culinary enterprise selling "Chadwick's Refreshments" from a lavish roadside stand built by grandfather. He's been cooking ever since. After graduation from UNC Charlotte nearly three decades ago, Boyd settled in Atlanta where his business is still headquartered.
When we talked on the phone recently, it was clear that Boyd was excited about finally coming to Highlands. "We're going to have a great time, and that's for sure!" he told me.
Dishes for the weekend events – Friday night hors d'oeuvres and drinks, Saturday biscuit demonstration (Carrot-Sage Biscuits), Sunday Brunch, and Sunday's May Day celebration – promise to be a telling of his Southern food story. It's a tale told through ingredients on the plates throughout the weekend – a hyper-seasonal celebration of local produce and meats.
Though "twists and turns and tweaks" are always on the menu as dictated by the weather and harvest, contained in the promise are Salad of Benton's Bacon with Mustard Greens; Confit of Green Tomatoes in a Spicy Lemon Dressing; Spring Vegetable Pot Pie Bathed in Celery Cream; Chicken Bites with Salted Honeycomb; Georgia Peanut Biscuits Stuffed with Creamy Collards; Charred Vidalia Onion Blossom with Georgia Shrimp Ceviche; and Coconut Chamomile Layer Cake. 
In sum, Boyd emphasized that guests can, "Expect a few surprises, and a joyful, wonderful experience – more than just a coursed dinner, I hope folks will want to come outside to engage in a true May Day celebration complete with a maypole and an accompanying musical trio, on a gorgeous property." For more information and to book online, visit oldedwardshospitality.com/chefdinners.
---
---