A Holiday Season Yule Love: Highlands Playhouse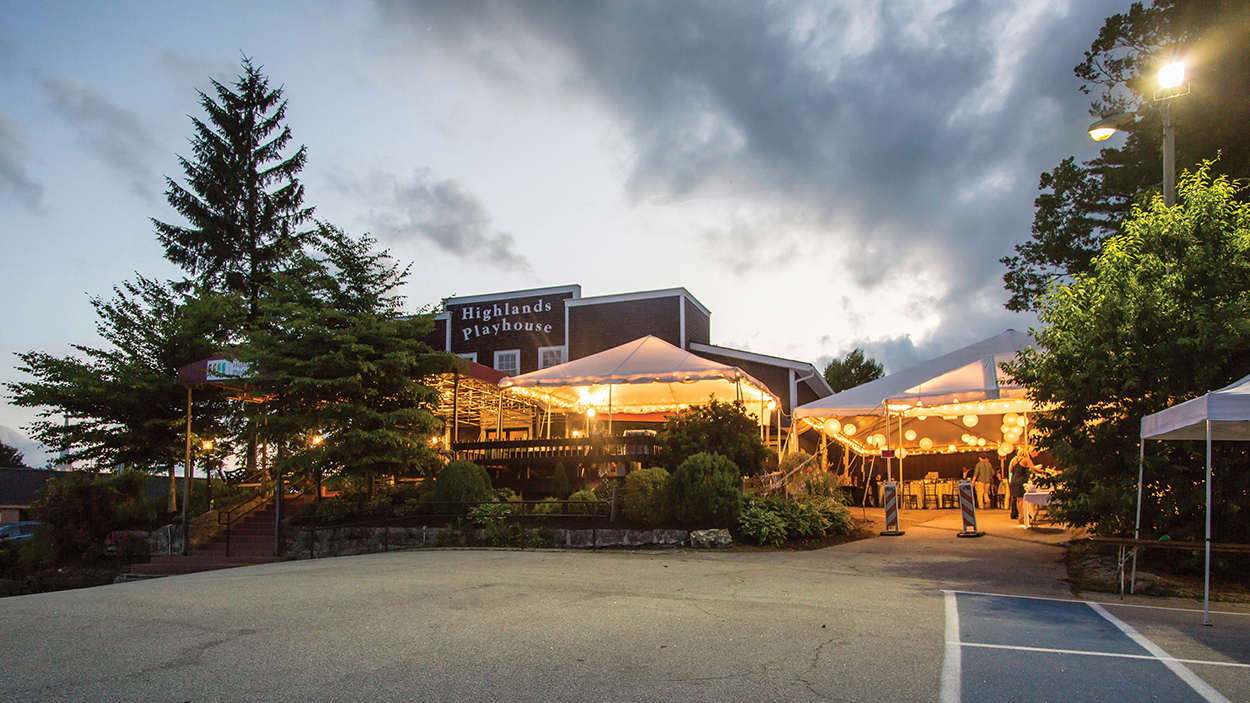 Written By: Donna Rhodes | Issue: 2021/11 – November
Highlands Playhouse delivers its characteristic panache and excitement as the Plateau's autumn shades into the Holiday Season.
---
As promised, Highlands Playhouse has delivered non-stop, floor-to-ceiling, heart-warming, knee-slapping  entertainment all season. What a welcome break from the Covid shadow cast in 2020. 
2021's excitement knows no end. As the Playhouse shifts from summer smash-hits to the Music in Motion supernova to November's superb award-winning film presentations, be prepared for more sweet surprises. 
Scott Daniel, the Highlands Playhouse Executive Artistic Director (congrats to Scott as we note his title change) says, "We will call November's selection of films our Foodie Film Series, described as 'an international adventure into the culinary arts through cinema.' Screenings are scheduled on Fridays, Saturdays, and Sundays starting November 5th. We hope this series of films will complement the Highlands Food and Wine Festival also happening this November.
"But wait! There's so much more. We have also solidified our Christmas offering with the return of The Scott & Patti Show in Holidazzle! Everyone's favorite mother and son cabaret act return to Highlands Playhouse with an all-new holiday spectacular perfect for the whole family (especially your weird uncle)."
Join Scott and Patti as they celebrate the season through songs, dances, side-splitting comedy, and special guests. Remember Andy Williams and his annual Christmas Special?  
Well, Scott and Patti guarantee to bring back a nostalgic Yule of yesteryear that is warmer than your Aunt Fanny's fluffy
poinsettia sweater.
The Scott & Patti Show stars award-winning actors Matthew McGee and Scott Daniel as the lovable mother-and-son team. So, don your gay apparel and prepare for a Yule that's cool with select performance dates December 9-19.  
Visit Highlandsplayhouse.org for more details.
---
---