A Food Pantries Christmas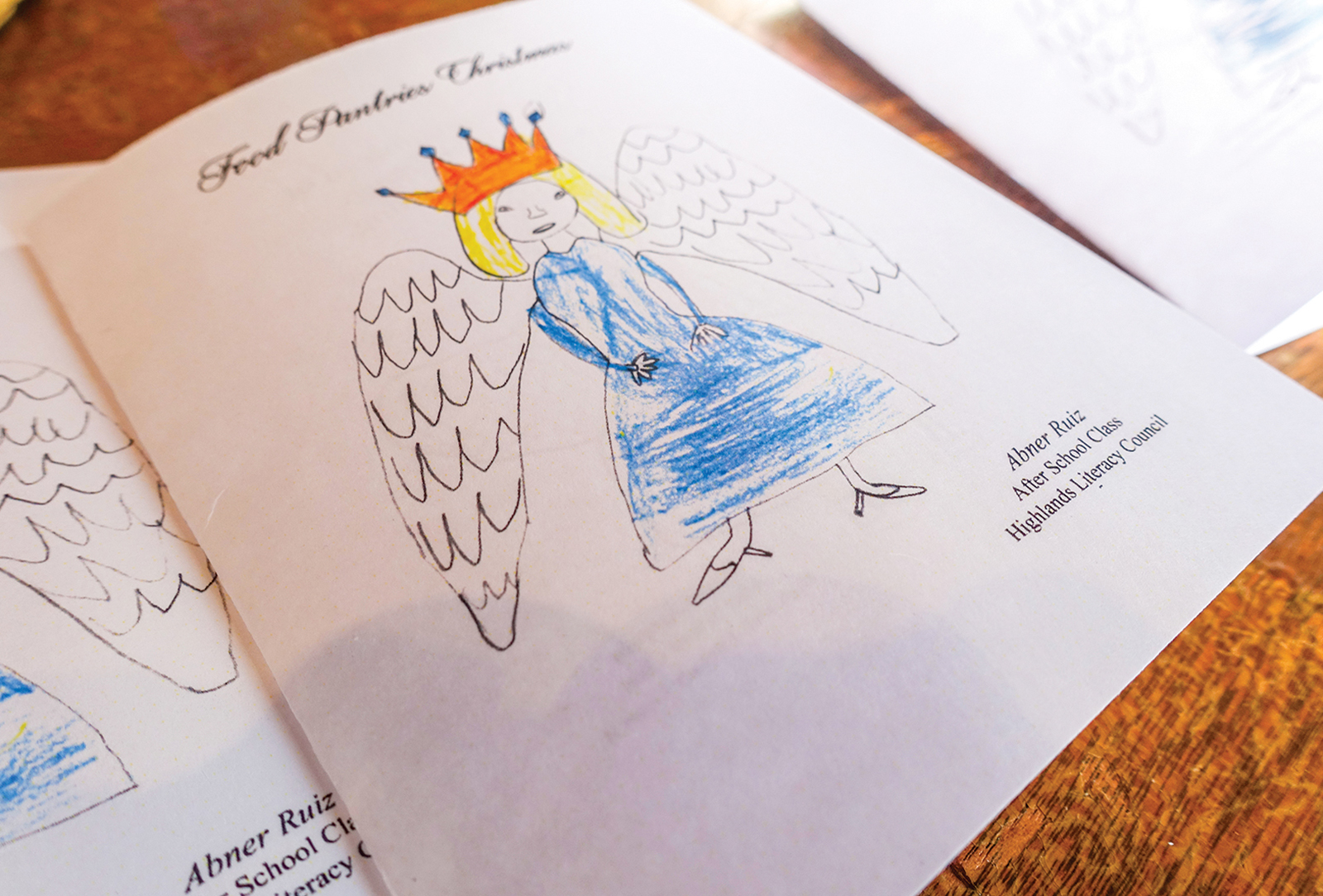 Written By: Jenny King | Issue: 2018/11 - November
You're bringing the whole family to the annual Highlands Old Mountain Christmas Parade on December 1, but what are you doing afterwards?
Continue that joyous Christmas Spirit by attending A Food Pantries Christmas in Jones Hall at the Episcopal Church of the Incarnation.
For a mere $10, you'll get a huge barbecue lunch as you surround yourselves with a dedicated cadre of volunteers who keep the spirit of giving alive. All proceeds from the event benefit both the Highlands Food Pantry and the Highlands Emergency Council.
These two non-profits are vital to the Highlands community. The mission of the Highlands Food Pantry is to provide nutritious food to anyone who meets the income eligibility guidelines. In the winter months, the economies of Highlands and Cashiers slow to a standstill. This, combined with increased heating costs, drains funds from the family budget that would normally be spent on food.
The Highlands Emergency Council provides food as well as assistance for those needing help with heating their homes. No one should be cold or hungry and the Emergency Council is there to lend a hand.
A Food Pantries Christmas is a volunteer effort. From the serving of the plates, to the cooking of the food, everyone involved does so because they know it's the right thing to do. Dennis Wilson and his Barbecue Crew will once again be providing the barbecue, and Mountain Fresh Grocery will be providing the beans and potato salad. While you're there, make sure you thank them for their help in this most important fundraiser.
Don't forget to purchase some delicious homemade cakes and pies, jams and pickles donated by locals, too. Grab a couple of jars to give as holiday gifts, but save those scrumptious baked goods for yourself!
The barbecue lunch is held right after the parade from 11:30 A.M. until 1:30 P.M., Saturday, December 1. The Episcopal Church of the Incarnation is located on the corner of Main and Fifth Streets and, conveniently enough, is a prime spot for viewing the parade. Bring everyone you know to A Food Pantries Christmas and feast on the flavors of the Holiday Season and give generously.
Tickets are available at the church and at the door. For more information, give them a call at (828) 526-2968.
---
---