Wolfgang's New Manager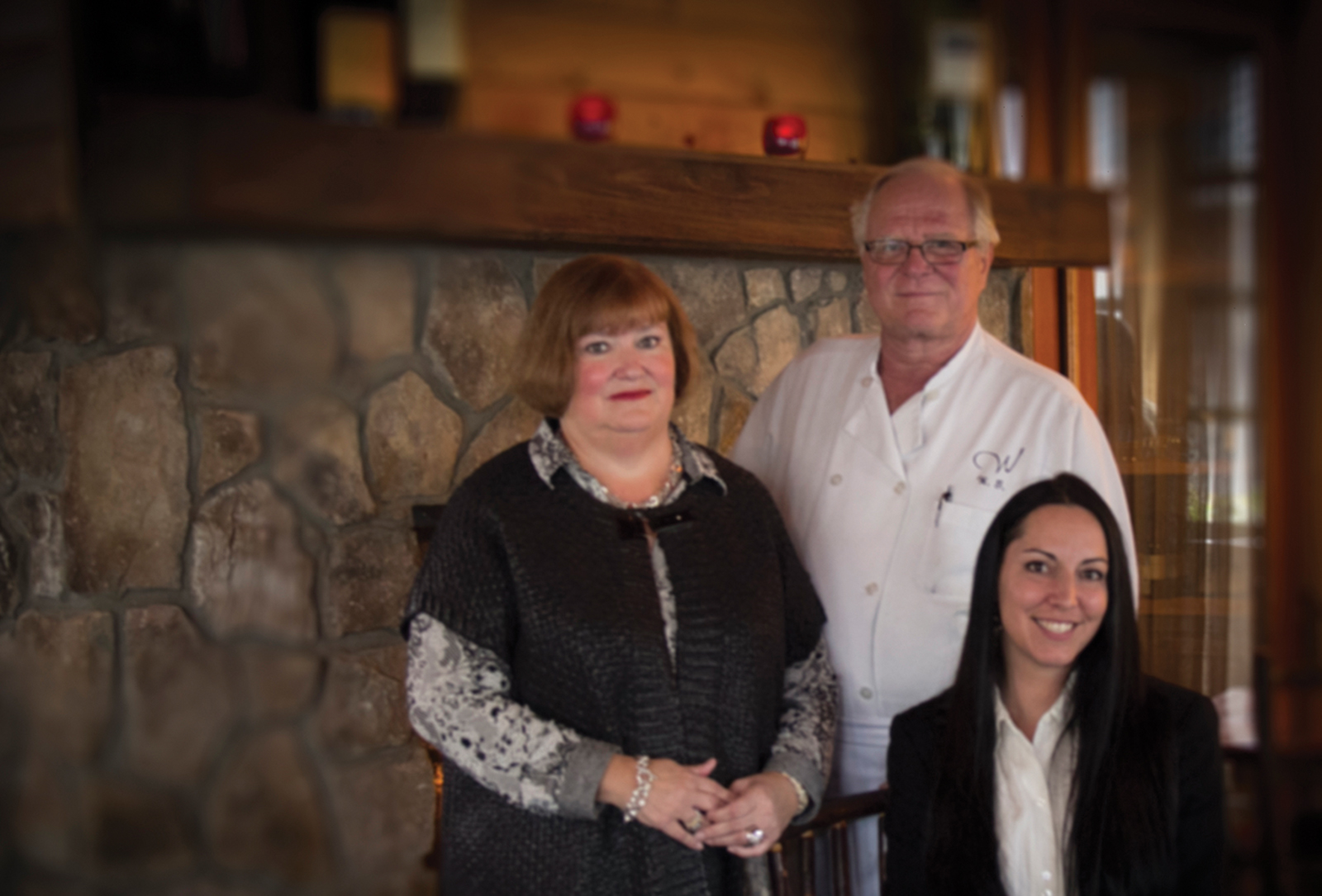 Written By: Jenny King | Issue: 2015/05 - May
Wolfgang's Restaurant and Wine Bistro on Main Street is one of those remarkable spots where customers return again and again.
Obviously they come for the awardwinning fare, but it's the welcoming atmosphere that makes regulars feel like family. Wolfgang's employees feel the same way. They can't wait to get back to work and see long-standing customers whom they've missed over the winter.
One of those is employees is Jacque Babac. Having worked at Wolfgang's for three years as a server, she is thrilled to have been recently named manager of the restaurant.
Hailing from Clearwater Beach, Florida, Jacque and her husband Matt, along with 6-year-old daughter Layla, have now made Highlands their year-round home. Jacque has been coming to Highlands since childhood to visit her grandmother and they knew this was where they wanted to raise their daughter. Being so far away from their families, Layla has found another set of grandparents at the restaurant — owners Mindy and Wolfgang.
Jacque's dedication to her restaurant family is palpable.
She says, "One of the hardest things about living in a seasonal town, is the down time. I practically begged Mindy to let me do odds and ends while we were closed."
Now that their doors are open, she feels all's right with the world again.
As manager, she's responsible for everything in the "front of the house." Having worked as a bartender and a server, she knows what it takes to see that it all flows smoothly. As daunting a task as it may be, Jacque handles everything with charm and aplomb. During the busiest of times, customers see only smiling faces and never feel anything but gracious Southern hospitality — a testament to how well she does her job.
Wolfgang's Restaurant and Wine Bistro is located at 474 Main Street in Highlands. To reach them, call (828) 526-3807 or email [email protected].
---
---