Visions of Sugar Cookies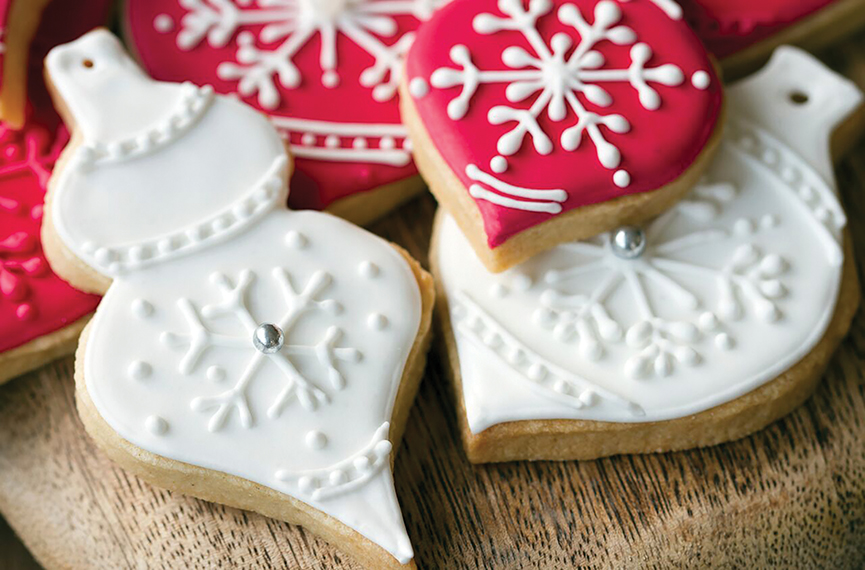 Written By: Jenny King | Issue: 2015/12 - December
When you think of Christmas you no doubt picture Santa Claus; but what about long-suffering Mrs. Claus?
Surely, she deserves to be appreciated. Does she even have a first name? Imagine her husband slaving away all year with no one to help but guys with pointy ears. He's not one to ship his work to the South Pole where labor is cheaper (those blasted penguins will do anything for a few fish) so he comes home at the end of the day with complaints about backaches and labor disputes.
Mrs. Claus has learned, over the years, how to bring a dimpled smile to her hubby's face. And that's with homemade cookies. His little round belly has enjoyed a few too many of the sugary treats, but who wants to see a skinny Santa? Mrs. Claus has several favorite cookie recipes in her kitchen safe but she always seems to go back to this traditional Sugar Cookie.
Ingredients:
1 cup Butter
2/3 cup Granulated Sugar
1 Egg
2 ½ cups sifted All-Purpose
Flour
½ teaspoon Salt
1 teaspoon Vanilla Extract
Directions: Cream together butter and sugar. Beat in the egg. Combine and add flour, salt, and vanilla. Chill for 3 to 4 hours before rolling and cutting into shapes of your choosing. Preheat oven to 350° F and bake for eight to 10 minutes or until slightly colored. Decorate with sprinkles and other decors prior to baking.
If you want to impress the elves, use the following Royal Icing recipe:
Ingredients:
4 Tablespoons Meringue Powder
scant ½ cup Water
1 lb. Powdered Sugar
½ to 1 teaspoon Light Corn
Syrup
A few drops of a Clear Extract (Lemon, Almond) if desired
Directions: Combine meringue powder and water and beat until foamy. Sift in powdered sugar and combine. Add corn syrup and extract and beat for about five minutes until icing is glossy and stiff peaks form. Cover with plastic wrap touching the icing or divide and tint using gel paste food colorings.
Mrs. Claus suggests you check out some online instructional videos for tips on decorating sugar cookies with royal icing for the real "Martha Stewart" look. Yes, Mrs. Claus has joined the digital age and, with her husband working all the time, she admits to spending way too much time updating her Facebook profile.
---
---