Up Close with Annika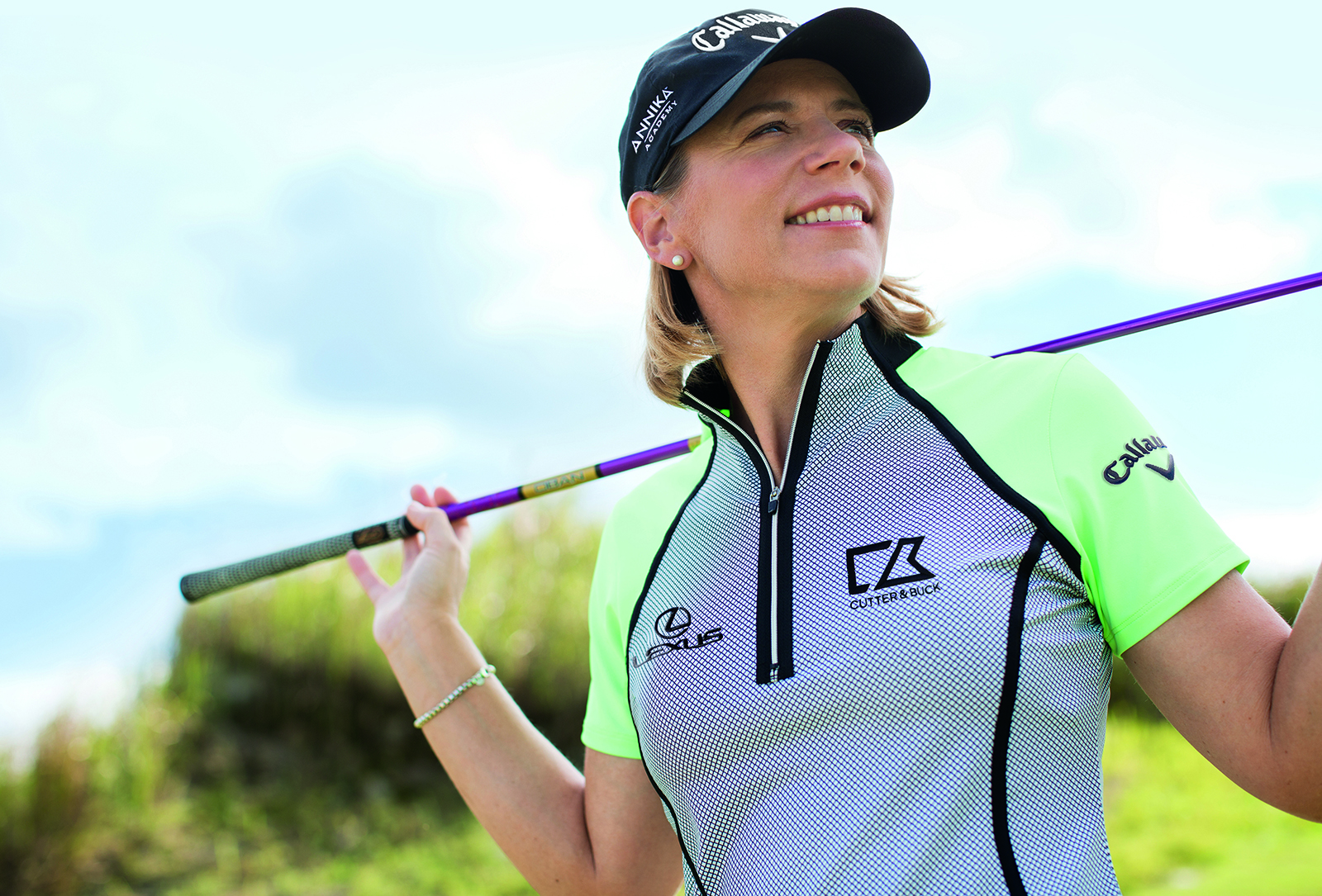 Written By: Jenny King | Issue: 2015/05 - May
Annika Sorenstam, one of the most successful golfers in history, is coming to The Plateau in May and the public is invited meet her.
Old Edwards Club will play host to Up Close with Annika on Sunday, May 24, from 5:00 to 8:00 P.M. Guests will enjoy a strolling dinner reception, passed hors d'oeuvres and spirits, door prizes, and the chance to bid for some great items and experiences in the live and silent auctions. Proceeds benefit the Boys and Girls Club of The Plateau and the ANNIKA Foundation.
The Boys & Girls Club of the Plateau (BGCP) began in 2014 when Mountain Youth Charities wanted to help area children discover their gifts and talents to shape their future lives. BGCP houses its daily activities within the Cashiers Community Center as well as a meeting room in the firehouse.
The ANNIKA Foundation has a similar mission. Annika feels very strongly about giving back. In 2007, she created the ANNIKA Foundation to give young children the same opportunities she had as a child to lead a healthy, active lifestyle through fitness and nutrition. It also offers aspiring junior golfers opportunities to pursue their dreams. In 2008, Annika was named the "Most Caring Athlete" by USA Weekend magazine.
Before stepping away from competitive golf at the end of the 2008 season, she won 90 international tournaments as a professional, making her the most decorated golfer in the history of the LPGA. She has won 72 official LPGA tournaments including 10 majors and 18 other tournaments internationally.
The cost of the benefit dinner is $300 per individual and $500 per couple, and proceeds will be split between the BGCP and the ANNIKA Foundation. Tickets may be purchased at www.bgcplateau.org under the "News and Events" tab. For more information, contact Jerry West at [email protected] or phone Old Edwards Club at (828) 526-1783.
---
---