The World's Your Oyster | Old Edwards Inn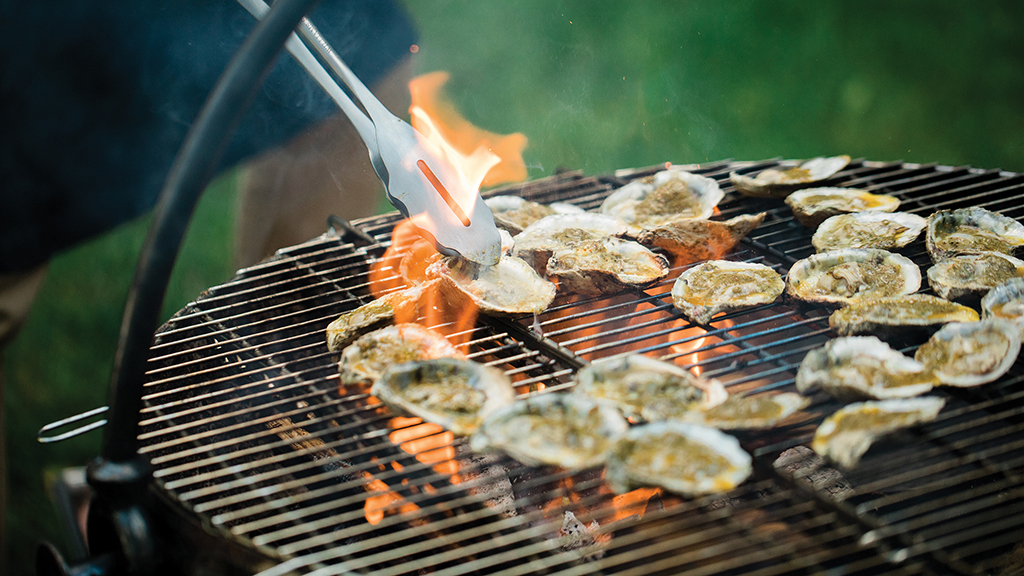 Written By: Marlene Osteen | Issue: 2021/09 – September
See if you can match Marlene's unbridled romance for the most humble of bivalves. Make plans to attend Old Edwards Inn's Oyster Fest, slated for Sunday, September 19, visit OldEdwardsHospitality.com/OysterFest.
---
My love of raw oysters escalated years ago when a seaplane put down at a harbor in British Columbia, and my husband and I deplaned at a remote fishing camp. 
Standing on the pier, peering down into the waters that surrounded us, I could see dozens of metal cages suspended from the dock.
A grinning oysterman pulled on the chain and uploaded one, plucking oysters from within.  Forever in my taste memory will be the icy chill of those oysters, the silky texture, and the exquisite exhilaration of the salinity as I slurped the oyster liquor. 
Yet as excruciatingly delightful as that was, I find devouring cooked oysters no less sublime.  I can never get enough of smoky grilled oysters bathed in butter or hot sauce, and I am no less a fan of the pleasure of fried oysters with their crunchy exteriors and soft fleshy interiors.  
One can resolve that thrilling and perplexing dilemma of how best to eat an oyster on Sunday, September 19, at the Oyster Fest at The Farm.  
Then and there is a rare chance to sample the succulent bivalve in all its cooked and raw variations.  
Last year, as the virus accelerated and indoor dining halted, the aquaculture industry was in disarray as sales of oysters, shellfish and fish plummeted. 
Thanks to resilience and innovation, the industry has revived, and Oyster Fest offers up a chance to once again relish the ocean's riches. Oysters from near and far will be rounded up for slurping and sampling at an event that combines the best of all worlds – informality with indulgence.  
The evening kicks off with lawn games in The Orchard, a spectacular selection of passed hors d'oeuvres, and a bountiful raw bar.  Alongside, there will be cocktails crafted by the wizard of bartenders and James Beard award recipient Miles Macquarrie of Atlanta's Kimball House and Watchman's restaurants. Guest Chefs Brian Wolfe of Kimball House and Sara Prezioso of The Darling Oyster Bar in Charleston will serve specialties from their acclaimed restaurants while roasting and steaming oysters in their shell to perfect tender sumptuousness.   Bryan Rackley, Kimball House's oyster expert, will present an array of Southern raw oysters from farmer friends on the Atlantic and Gulf coasts. An informal Old-Edwards-style feast, the dinner menu includes scrumptious food stations with seasonal foods from talented Old Edwards Executive Chef Chris Huerta.  Guests can choose to sate their thirst from an impressive lineup of the highly rated wines of the Francis Ford Coppola family or terrific seasonal beers from Asheville's Wicked Weed Brewery. 
$165 per person, plus tax and gratuity. Please Note: the event is for guests 21 and older. Book online today: OldEdwardsHospitality.com/OysterFest.
---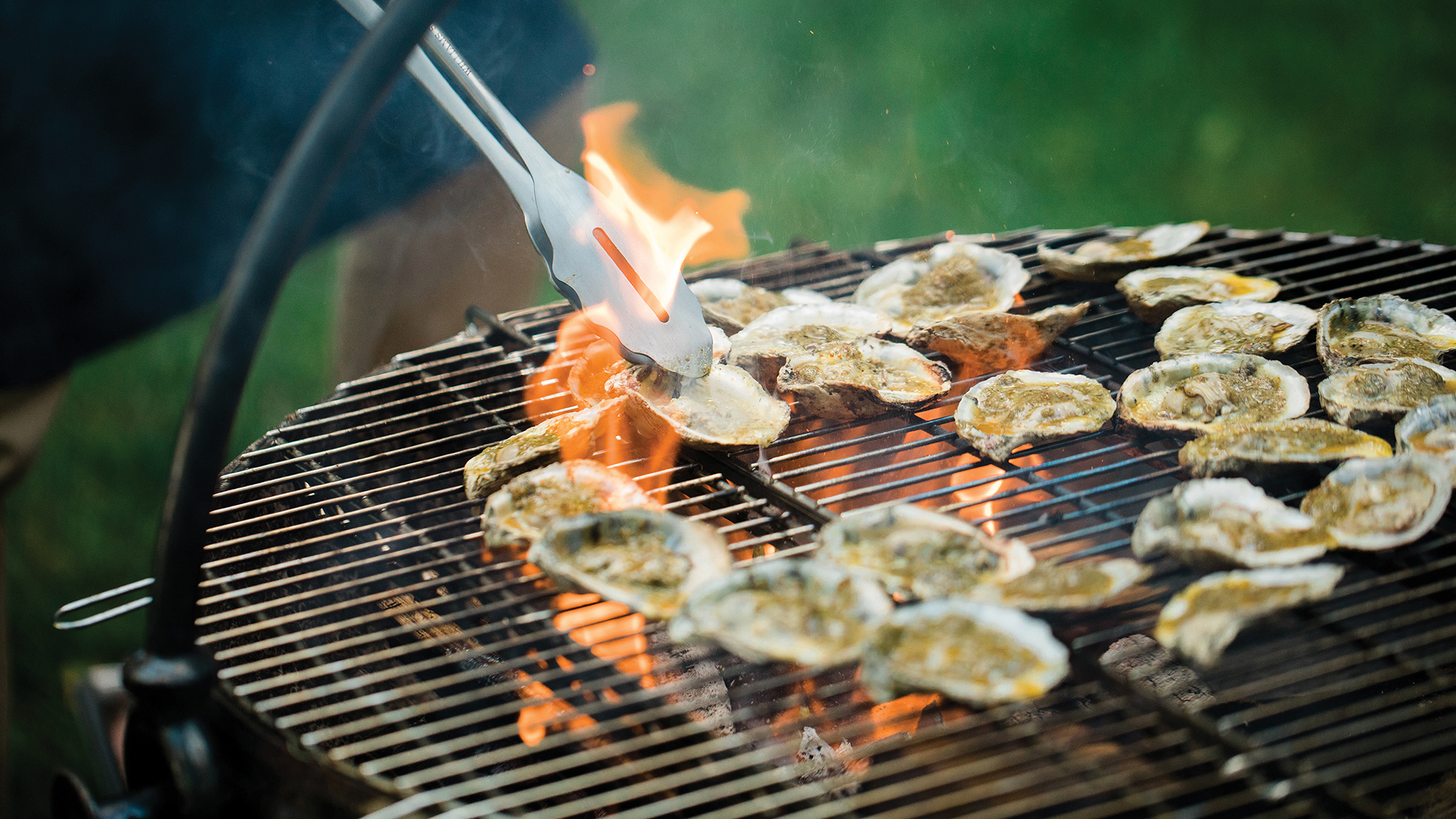 Oyster Fest at The Farm
September brings the last of the sunny celebrations. But fortunately for oyster lovers, it also means the return of their favorite shellfish.
---