The Lakeside Legacy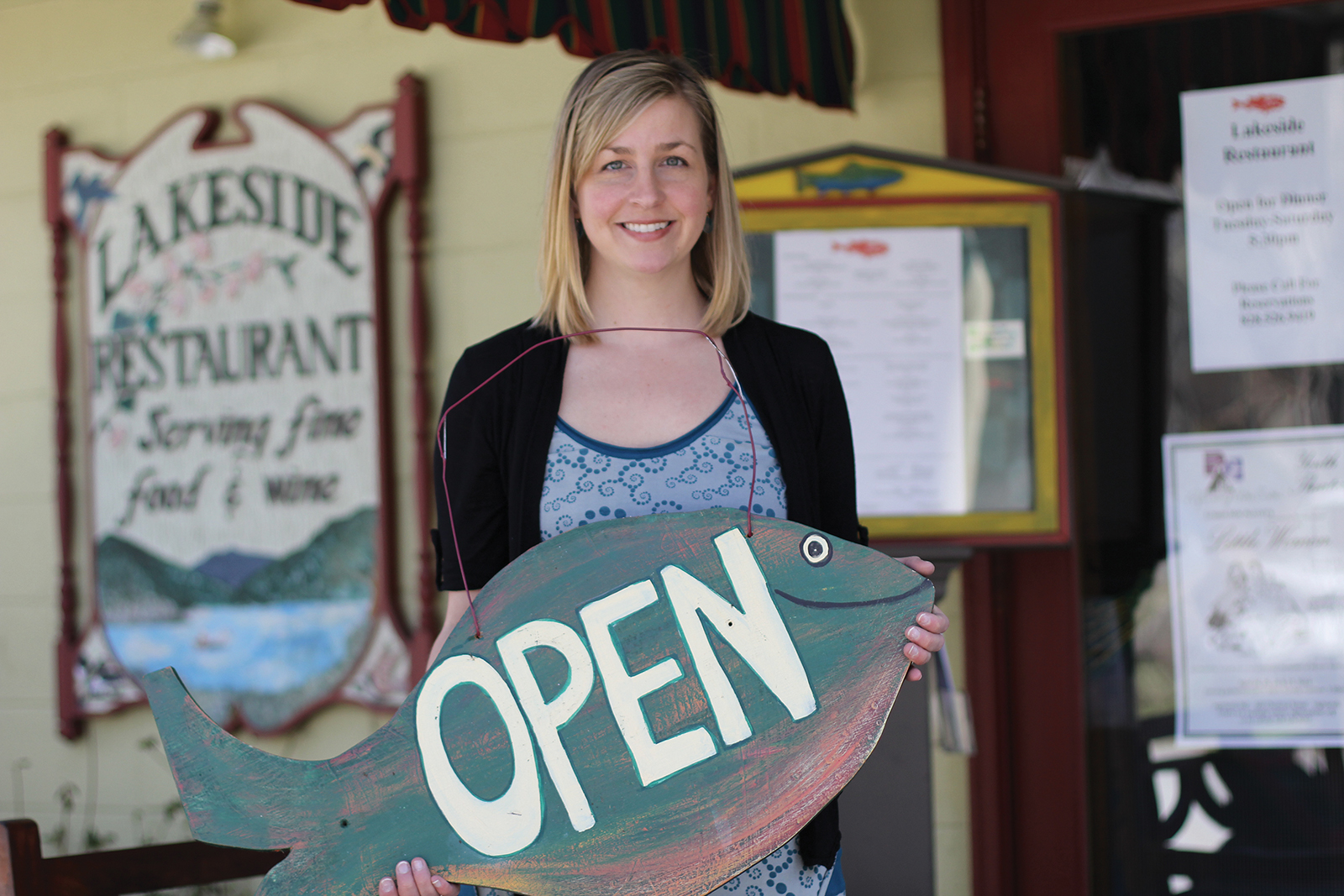 Written By: Mary Jane McCall | Issue: 2016/05 - May | Photograph By: Marjorie Christiansen Photography
Lakeside Restaurant is celebrating its 27th season this year.
Each year they spring back from their winter break full of fresh ideas and menu items, sure to please the most discriminating palate.
Delicious appetizers, light soups, and refreshing salads are the perfect prelude to a delicious meal from their carefully chosen menu. Choose from menu favorites such as cider braised beef short ribs, spicy bouillabaisse, Maple Leaf Farms duck, salmon cakes, a refreshing seafood selection, or one of their ever changing nightly specials which are carefully chosen to take advantage of what's fresh and in season.
As always, Laura Huerta and her staff are excited to once again offer their Wednesday night benefits, "Evening at Lakeside." This program, now in its ninth year, has proven a delicious and enjoyable way to support the area's non-profits.
Non-profits wishing to participate should contact Laura at (828) 526-9419, choose their Wednesday night and then rally all their supporters, friends, family and business supporters to dine at Lakeside on the designated evening. It is important that when supporters make their reservations they specify that they're dining to support their non-profit. Lakeside will then donate 15 percent of the gross sales from the supporters of the non-profit.
Area non-profits that have benefited from this program in past seasons are the Highlands-Cashiers Land Trust, Highlands-Cashiers Chamber Music Festival, Highlands Playhouse, International Friendship Center, Highlands-Cashiers Hospital, Scaly Mountain Women's Club, Literacy Council of Highlands, and the Cashiers-Highlands Humane Society.
Make your plans now to treat yourself to a great meal and support those non-profits who provide so many worthwhile services to the community. If you have any questions about "Evening at Lakeside" or wish to make reservations, please contact Lakeside at (828) 526-9419.
---
---