Skyline's Mulled Wine | Highlands NC
Written By: Luke Osteen | Issue: | Photograph By: Susan Renfro
Just in time for the season, the manager of Oak Steakhouse offers a classic recipe to warm your body and soothe your soul.
---
We've devoted a lot of ink in this issue to getting out and embracing the cold, but what about when you come in from all that activity?
Well, you could embrace the wisdom of Jack London (and Albert Einstein) and Build a Fire. Or you could collapse under a pile of quilts and take a long winter's nap.
But John Schmitt, the restaurant manager at Oak Steakhouse at Skyline Lodge, has an even more sybaritic solution, one that's been refined over the last 1,000 years, and one that's sure to fortify you against any challenges this season may deliver.
"We have our own twist on this recipe, and it's been a consistent headliner of our bar menu," he says. "Now that it's cold outside, people are discovering what's kept it a favorite for all
those centuries."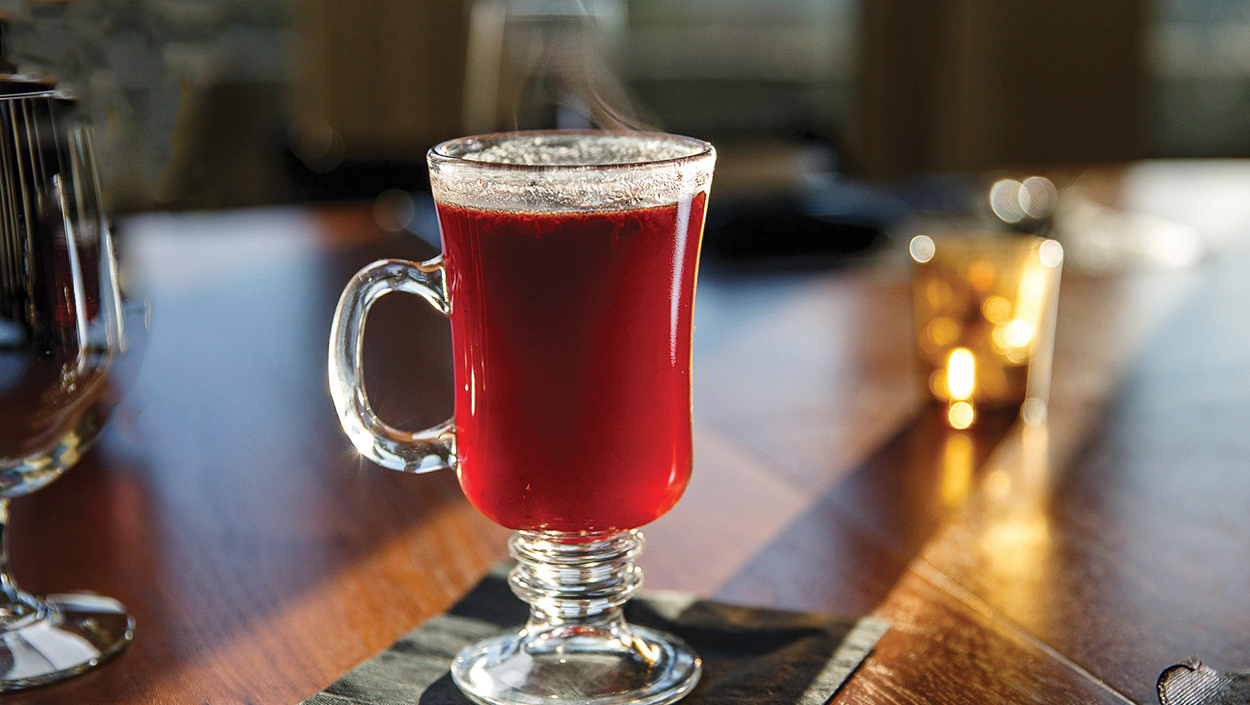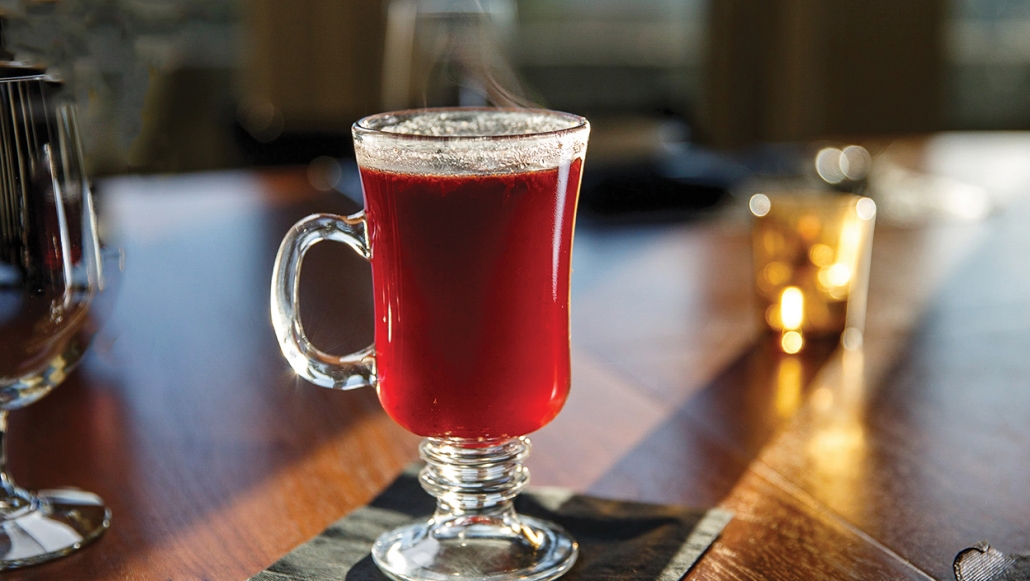 Skyline Mulled Wine
Ingredients
2 quarts fresh Cranberries
3 quarts Water
1 pint Sugar
2 Oranges' worth of zest
Two 750ml bottles of Red wine (I used Barbara)
5 Cinnamon sticks
3 Oranges sliced into wheels
4 Star Anise
8 Cloves
(Add one ounce of Pear or Apple Brandy if you want it a little more potent!)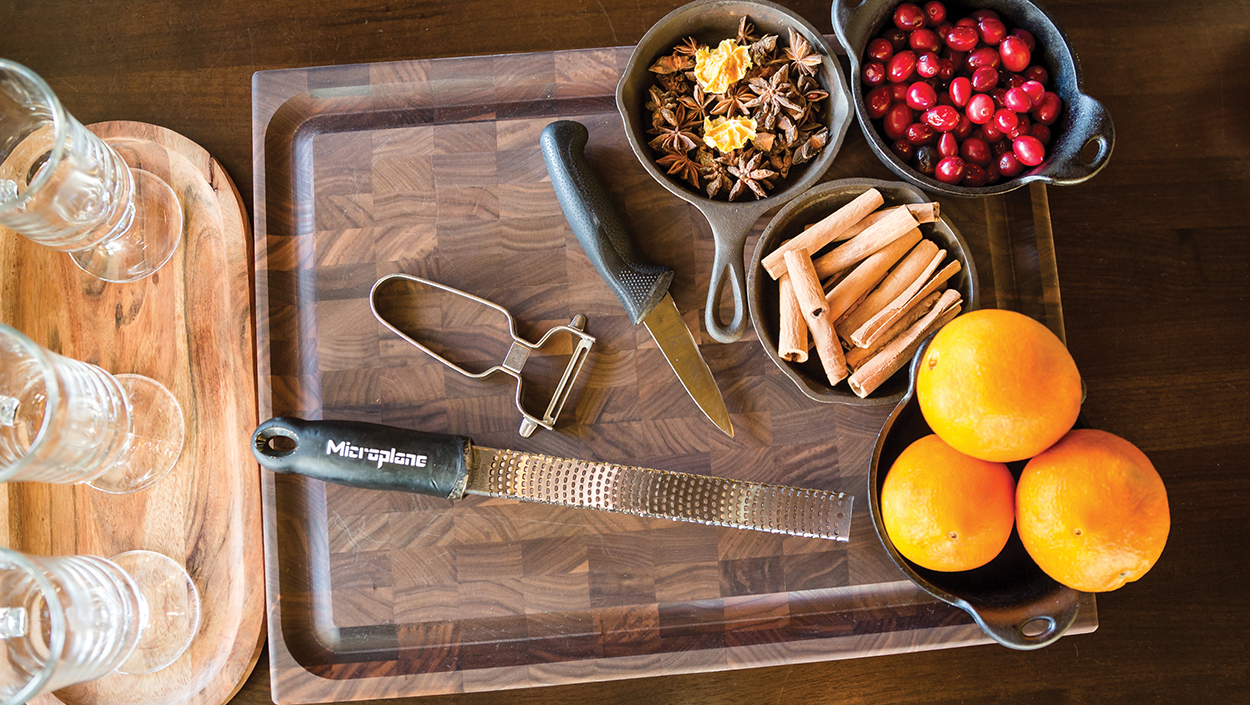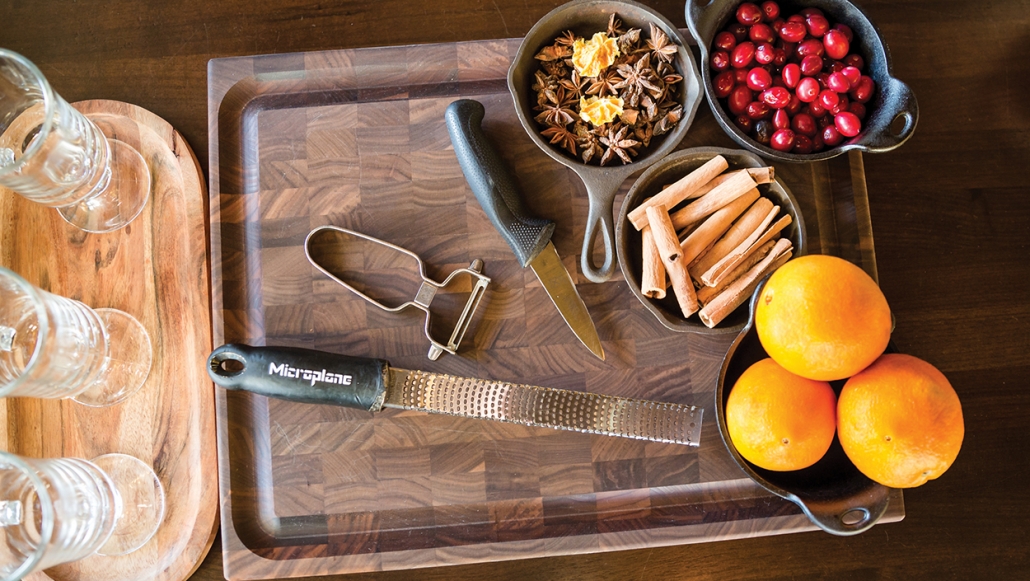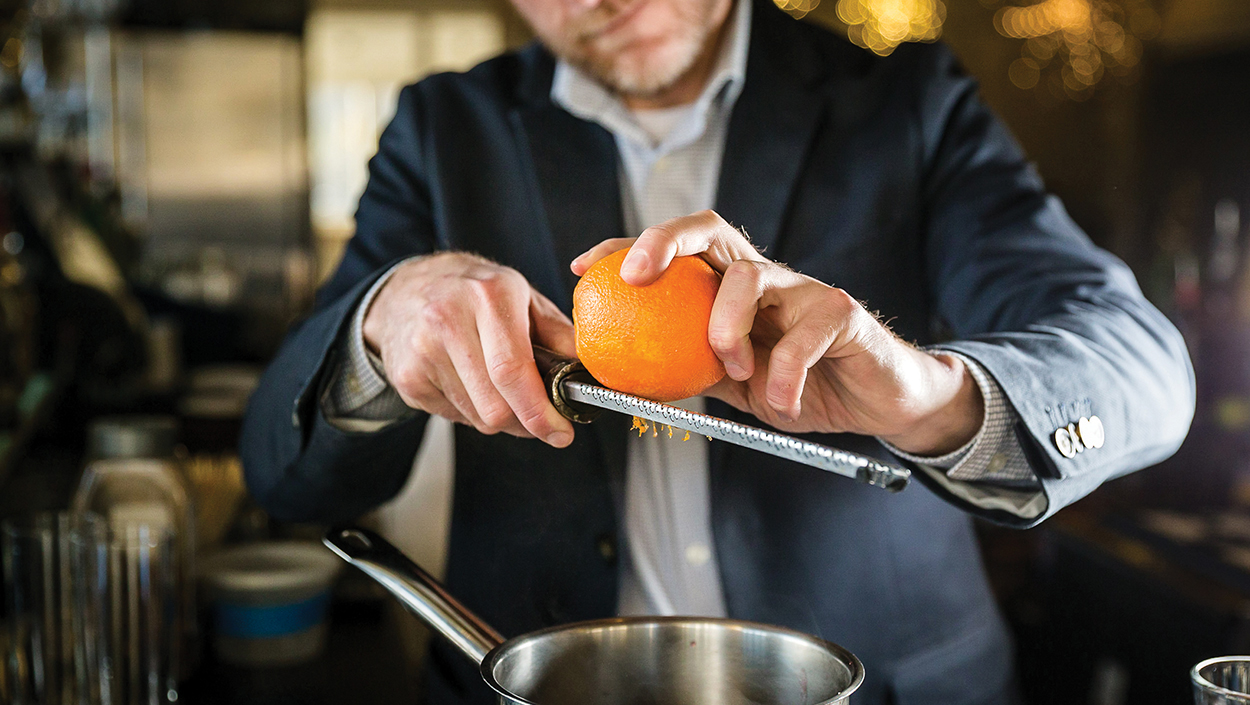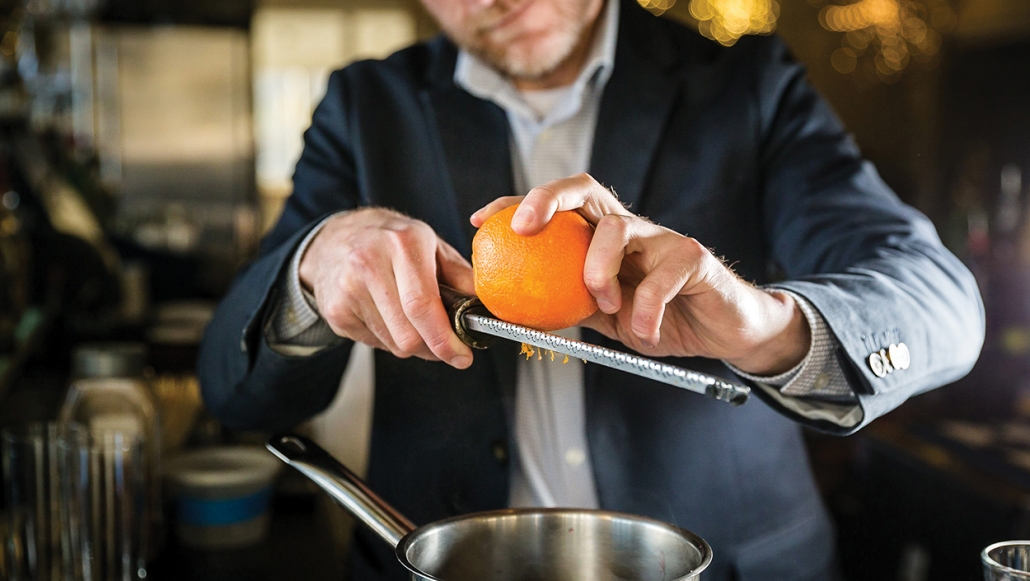 Directions
1. Add cranberries, water, sugar and orange zest to stock pot and bring to a simmer.
2. Let simmer at 200 degrees for one hour, stirring so nothing sticks or burns.
3. Turn off the heat and remove from stove.
4. Let cool for 30 minutes.
5.  Rough blend with wand or blender
6. Strain liquid from Cranberry skins.
7. Add liquid back to pot
8. Add red wine, cinnamon sticks, orange wheels, star anise, and cloves to pot.
9. Bring the Liquid up to 165 to 170 degrees (Alcohol evaporates at 173 degrees)
10. Keep at this temperature for 30 minutes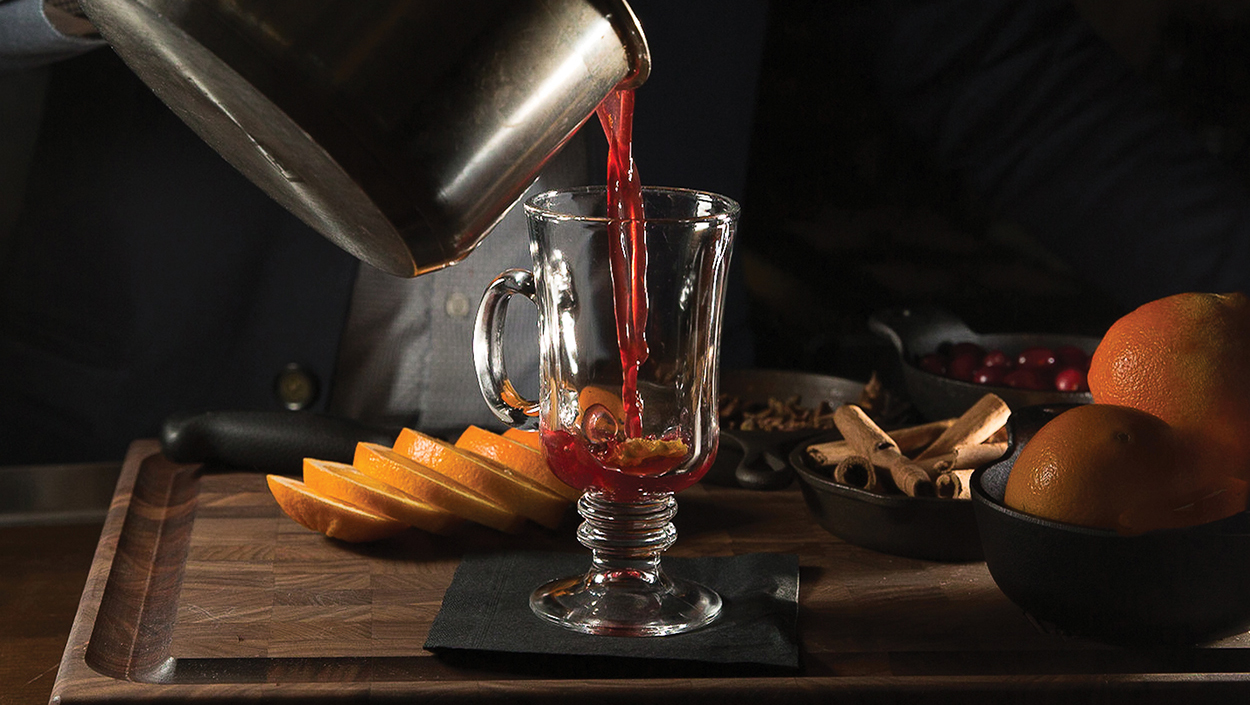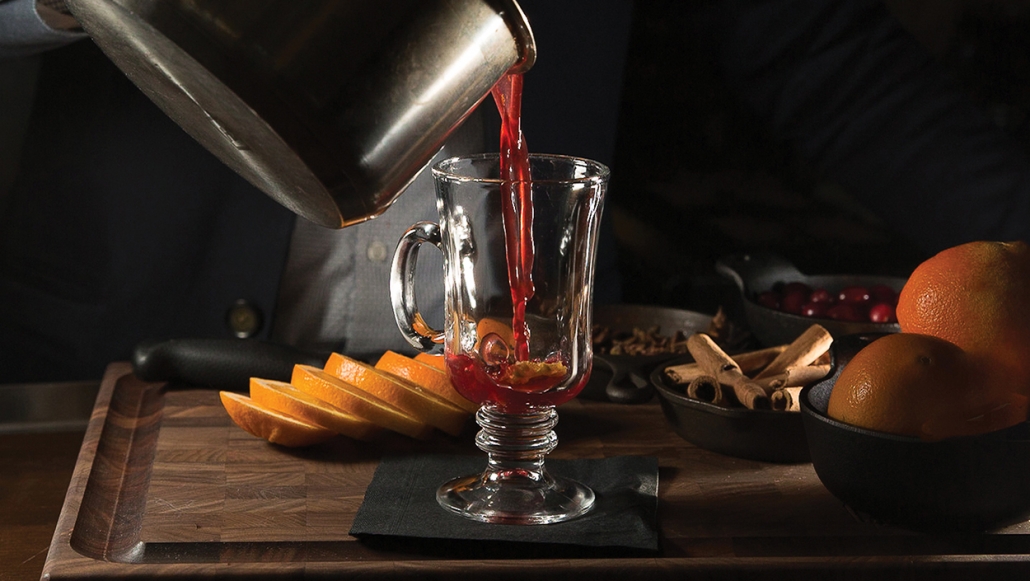 Serve in mugs with a ladle!
"It seems complicated but it's not too difficult," says John. "It can be reheated three times."
Like the good restaurant manager that he is, John reminds readers that Oak Steakhouse's clever bar can serve this Winter Classic on a moment's notice. They're open from 5:00 to 9:00 P.M. each evening (except Tuesday); with brunch served Sunday from 10:00 A.M. to 2:00 P.M.
Reservations are always a good idea – (828) 482-4720.
by Luke Osteen
photos by Susan Renfro
---
---