Mice Cookies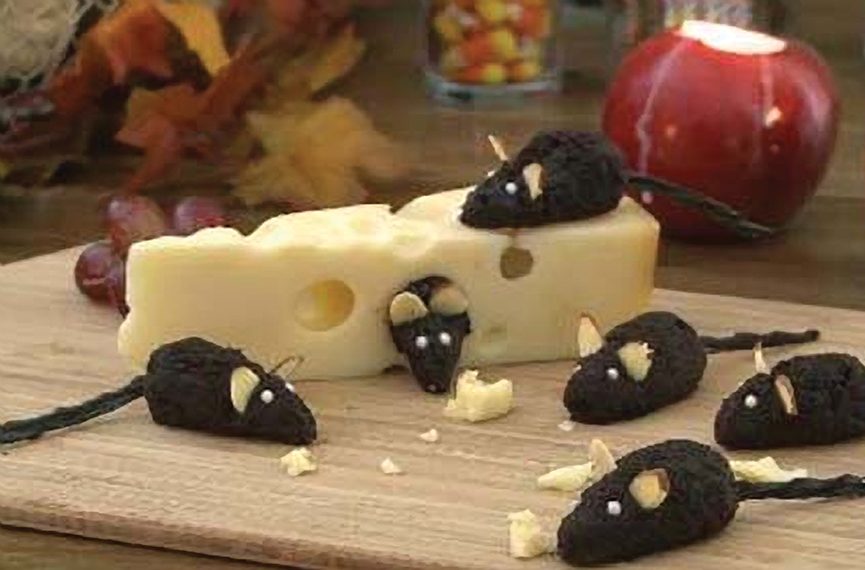 Issue: 2015/12 - December
December is the month of crispy-smelling Christmas trees, hot chocolate, presents and cookies.
Instead of making the regular Chocolate Chip Cookies this year, try some very simple, yet very tasty Mice Cookies.
Ingredients:
2 cups Vanilla Cookies, crumbled
3 tablespoons raw Cocoa Powder
1/2 cup Butter, melted
To Decorate:
Tiny Pieces of Cheese
1/4 cup Sliced Almonds
18 pieces Black Shoestring Licorice (2 inches each)
Directions: Combine cookie crumbs, cocoa and butter. If the dough falls apart when you try to form a ball, add another 1/4 cup of butter (as cookies differ by type, they take different amounts of butter to hold together.)
Form small ovals using
the dough.
Decorate, using almond slices for ears, cheese pieces for eyes and licorice for the tail.
---
---