Make Summer Even Sweeter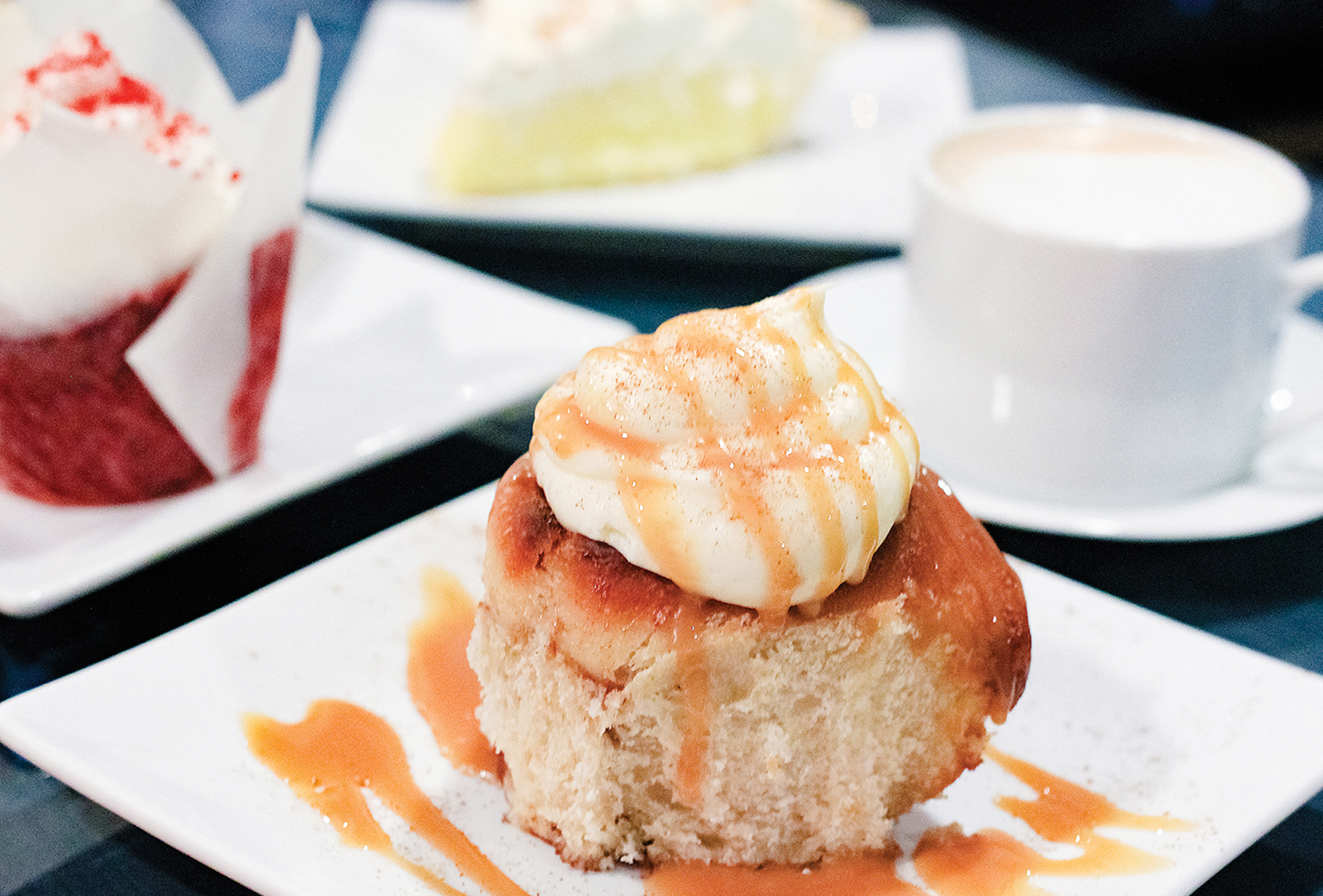 Written By: - NONE - | Issue: 2020/04 - April
Though Cake Bar and Cake Bar at Mill Creek are currently closed for sit-down dining and snacking, you can still take home their extraordinary creations.
The word is out about Highlands newest sweet spot, Cake Bar – and now, Cake Bar at Mill Creek.
Indulge your sweetest dreams with a slice (or two) of their scratch-made treats, like their signature Chocolate Heaven and Grilled Banana Bread, as well as Party Muffins, Ginormous Cookies, Cheesecake, Specialty Cakes like Caramel, Red Velvet, Carrot and Coconut – and the daily specials (Strawberry Shortcake, anyone?).
Cappuccino and Espresso are also available, as is a perfectly paired selection of house and premium wines by the glass.
Making the season even sweeter, their calendar is filling up with soirees and special engagements. On Easter Saturday, Cake Bar at Mill Creek will host the talented and just totally cool Carlton Chamblin. Spend the afternoon enjoying the tastes and techniques of the perfect shrubs and popular mocktails.  Later that evening, come get your fill of live jazz with Tyler Kittle and Company, as they swing standards and a variety of long-time favorites. On May 9, Friday Night Jazz begins for the season with Tyler & Co. as well.
In June, Cake Bar at Mill Creek is excited to present the Somm Sessions, a chance to brush up on your wine knowledge with some of the brightest minds in wine, whether you're just getting into all things oenophile or have a Spectator-worthy wine collection.
Also, their "Meet the Winemaker" events will offer exclusive opportunities to meet the makers of some pretty amazing juice.
The fun continues out at the original Cake Bar with Storytime. Come spend an afternoon with your favorite little person and some Party Muffins, listening to some amazing tales and of course, some Happily Ever Afters! Stay tuned for times and dates.
Be sure to follow these two rolling enterprises on [email protected] Bar and Cake Bar at Mill Creek, as well as Instagram @cakebarhighlands. For more information, email [email protected].
---
---