Delicious Food, Drinks & Ambiance | Hummingbird Lounge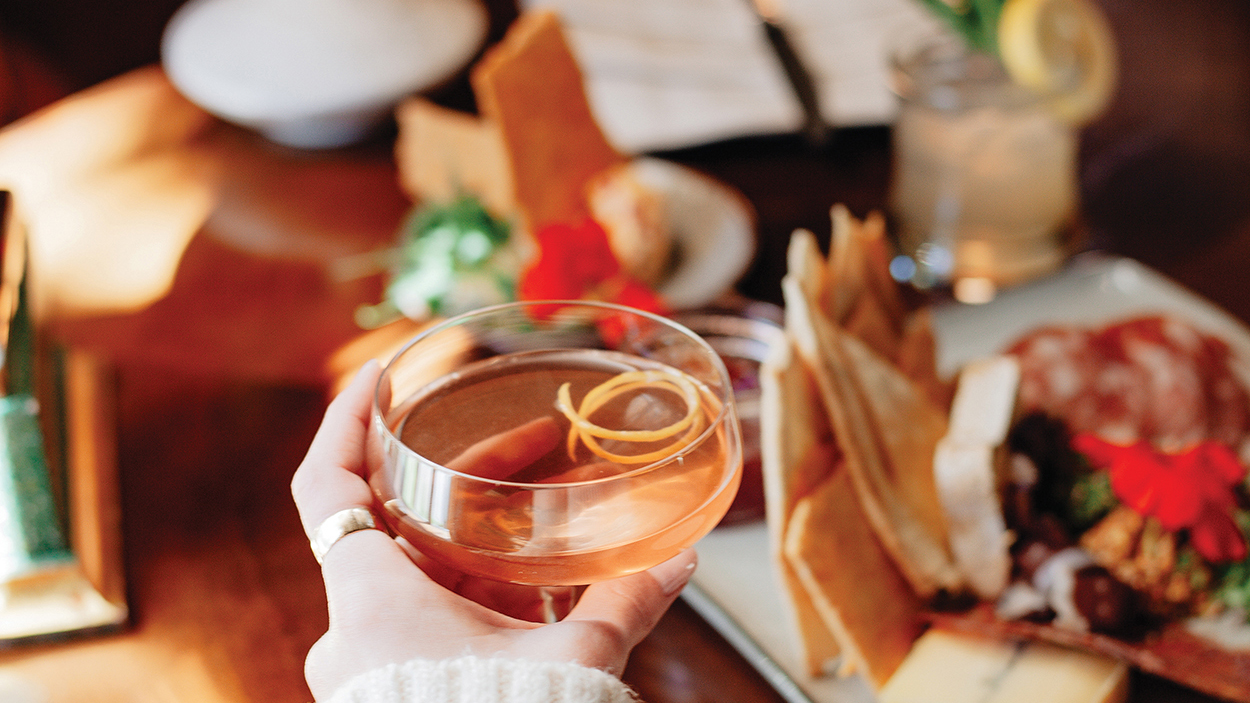 Written By: Luke Osteen | Issue: Winter 2022
In a move that'll tilt the Plateau's culinary landscape, Hummingbird Lounge has expanded its offerings into lunch and dinner settings. It's located in Old Edwards Inn, 445 Main Street in Highlands.
---
Old Edwards Inn has opened its Hummingbird Lounge for lunch and dinner.
That means you can relax in a parlor-room fireside setting and enjoy all your favorites from the Madison's menu. 
Take a break from afternoon shopping to sip a crisp Pinot Grigio with a fresh garden salad – or discover the popular shrimp and grits. 
For dinner, settle in with a glass of Burgundy and savor the taste of fall's Pumpkin Ravioli – or sink your teeth into a cast iron-seared New York Strip. 
Finish your delightful meal with a Hot Toddy or a frothy Cappuccino paired with a housemade dessert like Madison's Pecan Pie. 
Hummingbird Lounge at Old Edwards Inn is an irresistible place to stop in for a cozy respite of delicious food, beverages,
and ambiance.
In fact, here's what I said about a mid-winter visit last year, "Hummingbird Lounge is a sweet oasis for those who hunger for a bit of lively conversation shared over groaning tables of food and generous pours."
"What a precious commodity, and a callback to a more languorous, genteel time."
"The place is designed for easy conversation and sophisticated dining. There's an almost irresistible library setting of overstuffed chairs and a sofa in front of a carefully tended fireplace. Settle in here, and it'll take a spatula to get you out of your seat and back out into the real world."  
"If you manage to resist plopping yourself in this easy fireplace vignette, you'll find yourself in a cozy lounge with tall bistro tables and plush chairs along the perimeter." 
They're serving daily from 11:30 A.M. to 9:00 P.M. For a full menu, visit oldedwardsinn.com/dine.
---
---