Be Wine, Valentine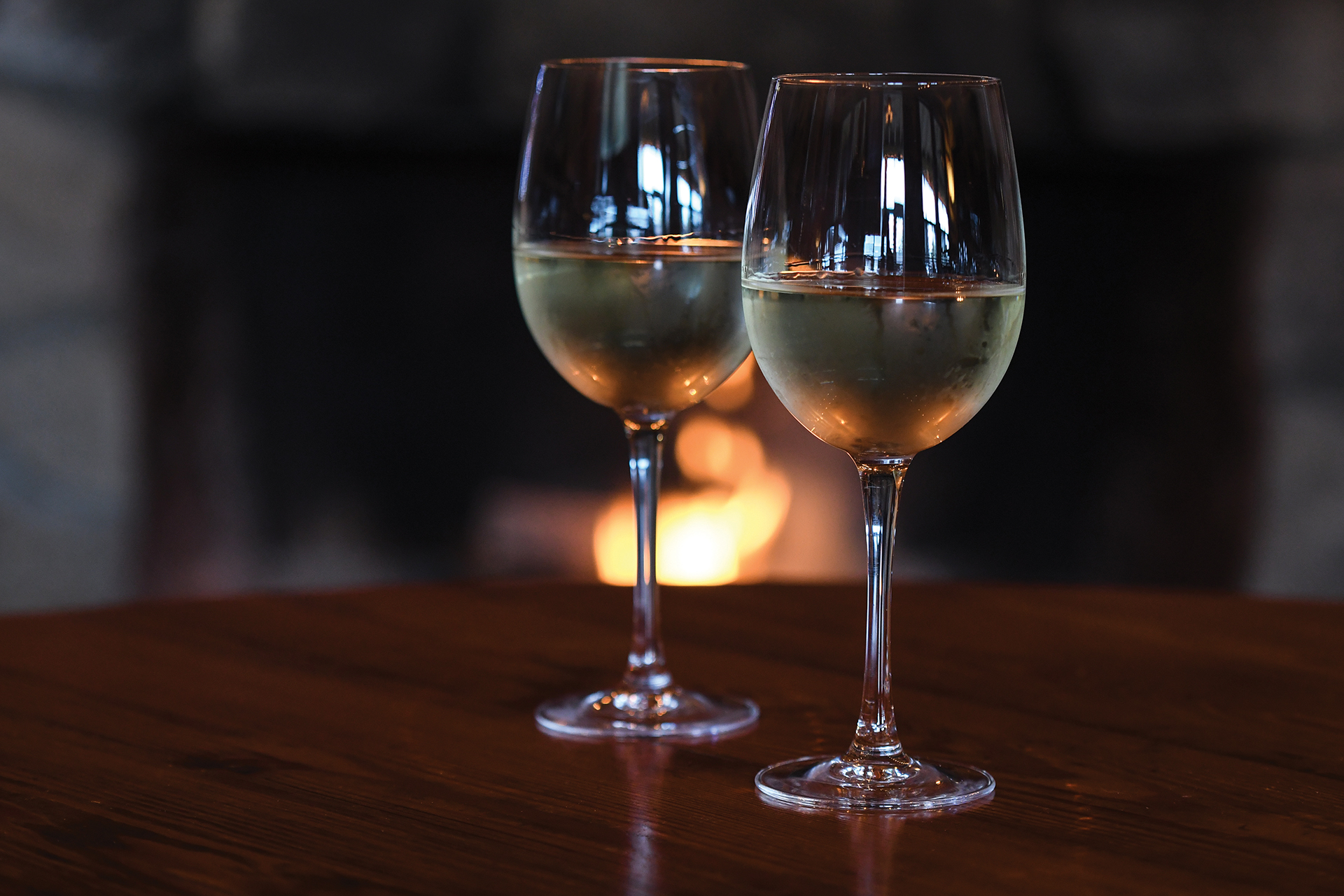 Written By: Marlene Osteen | Issue: 2021/01 – Winter
The flavors and notes of Valentine's Wines are as varied as the romantic passions that infuse this most intimate of holidays.
---
Aaah, Valentine's Day, the classic holiday of romance approaches and with it the ongoing dilemma of what wine to sip and savor. 
Rest easy, because this one is.  
Whether you're dining out or staying in, whether it be for a feast or a snack spread in front of a good romantic movie, here are some thoughts on how to make the
night memorable.
It may be a cliché but pink – as in sparkling rosé – is always appreciated, and the one Valentine's Day stereotype I absolutely support.   
A slight tinge of pinot noir blended with chardonnay gives these wines a broader weight, a pronounced berryish flourish, and a buoyant finish. Though there's much to choose from, you'll want to make sure that what goes into the glass tastes as delicious as it looks. 
My choice for Luxury is the Laurent Perrier Rosé  – the most recognized rosé champagne in the world, remarkable for its highly expressive bouquet.  
As to the Bang for your Buck selection, check out the Lucien Albrecht Crémant d'Alsace Brut Rosé – produced in Alsace via the traditional Champagne method, this pink and sparkling Pinot-Noir-based wine is lush and fruity with a touch of sweetness.
Now for the perennial question of what wine goes best with chocolate. 
On this, I agree with the wine nerds and experts – the wines that go best share particular characteristics: They are fortified, intensely sweet, and they have good acidity – as in Port and Madeira. Blandy's 5-Year Malmsey, a wine aged a minimum of five years, is good entry-level Madeira. Even better is Blandy's 15-Year Madeira, beautifully bright with a refreshing flavor that is superb with chocolate.
As to port, choose a Tawny, preferably 20-year olds, which have a mellowed nuttiness.  Reliable labels to consider are: Taylor, Cockburn and Sandeman. 
For those among you who prefer a "table" red wine (I confess not to be among them), wines to consider are an Italian Amarone or a powerful Zinfandel, like the Turley Howell Mountain.  
Perhaps because of their higher alcohol content – wines that "bring a flush to the cheek" are often considered romantic as well. 
Think Syrah from the Northern Rhone Valley, like the rich and intense Jean Baptiste Souillard Syrah. Lovers of California's Napa Valley might wish to seek out the Vineyard 29 Cabernet Cru, remarkable for its seductive notes of warm cassis and hints of chocolate mint or the concentrated, polished and full-bodied Venge  Bone Ash Vineyard Cabernet Sauvignon. 
In the end, the wine that will make the difference between a good night and a great one, is the one you both consider utterly delicious, regardless of its price tag or where it came from. 
And, what can be more romantic than that?
Shoppers can find suggested wines, or similar ones, at the Highlands Wine Shoppe, Bryson's and Mountain Fresh Grocery in Highlands and in Cashiers, at the Wine Cellar of Cashiers.
---
---