A Sweet Nod to French Wines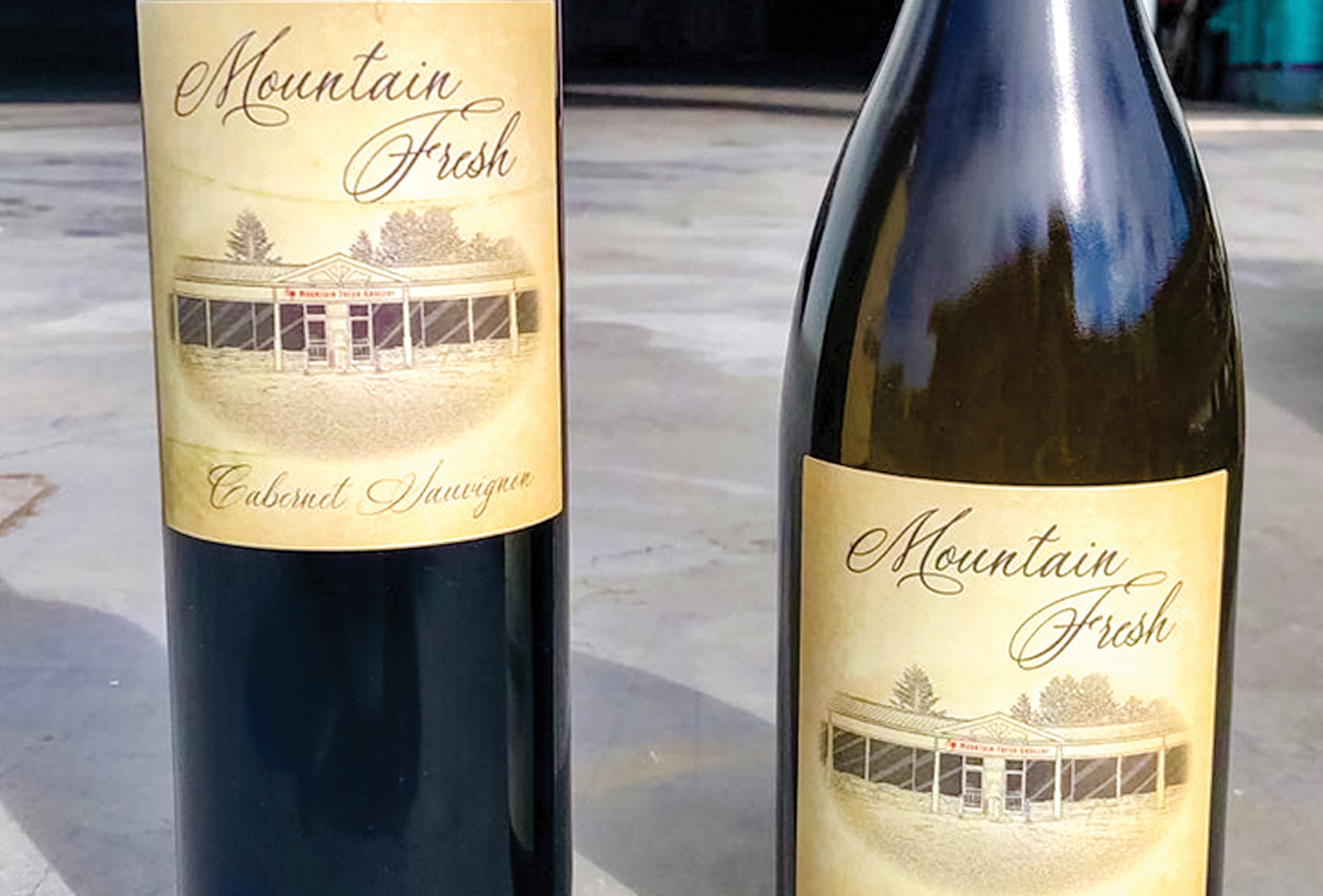 Written By: - NONE - | Issue: 2019/10 - October
Over the years, Mountain Fresh Grocery has gained a place in the heart of Highlanders and visitors alike for its upscale casual dining options and being a one-stop shop for the entire family. It offers ready-to-eat options, in-store bakery, pizzeria, and deli, and a well-curated, Wine Spectator award-winning selection of wines available on-site or off.
Now, for the first time in its nearly 50-year history, Mountain Fresh has partnered with a French winery to create a line of private label wines exclusive to the store. Owners Steve and Jennifer Snead-Smith worked with the winery to bring incredible quality and value to the people of Highlands and beyond. Created with intense varietal character, the wines are a sweet nod to the Snead-Smith's affection for France, inspired by multiple visits to the wine growing regions, and their shared passion for wine.
Working with their French wine partners, the Snead-Smiths are delighted to announce that Mountain Fresh's boutique wine label will soon debut three varietals – Cabernet Sauvignon and Chardonnay are available by the glass and bottle, with a Rosé offering on tap at the bar. Accessibly priced, the wines are tailored to suit any palate and perfectly complement the love of wine and food that is the essence of Mountain Fresh and its supporters.
With a saturated dark ruby color, medium-body and excellent ripeness, the Cabernet Sauvignon reveals a big nose of cocoa, earth-scented and lush, with a liquorice finish. The medium to full-bodied Chardonnay features notes of pear and pineapple with ample richness and concentration, offering a long finish bursting with freshness and appeal. To be enjoyed for the rest of the summer, the light- to medium-bodied Rose embodies hints of crushed stone and herbal-floral notes with a hint of silkiness to the texture.
The Mountain Fresh wine label, a variation on the quintessential French label of a chateau, depicts a rendering of the storefront, representative of the unique fusion of upscale casual and rugged mountain that exemplifies the Mountain
Fresh experience.
The back label includes details of how visiting Jennifer's grandmother near the South of France became the Snead-Smith's inspiration for the collaboration.
"The launch of our first private wine label is a major milestone for Mountain Fresh," said Steve Snead-Smith. "We are excited to unveil these new wine offerings, which will soon be available at the bar and on our retail shelf. If you're in the area, please stop by – we'd love to
tell you more!
"By offering our flagship wine brand, we continue to strive to keep the essence of Mountain Fresh all that it was, only better."
---
---