Zoller Hardware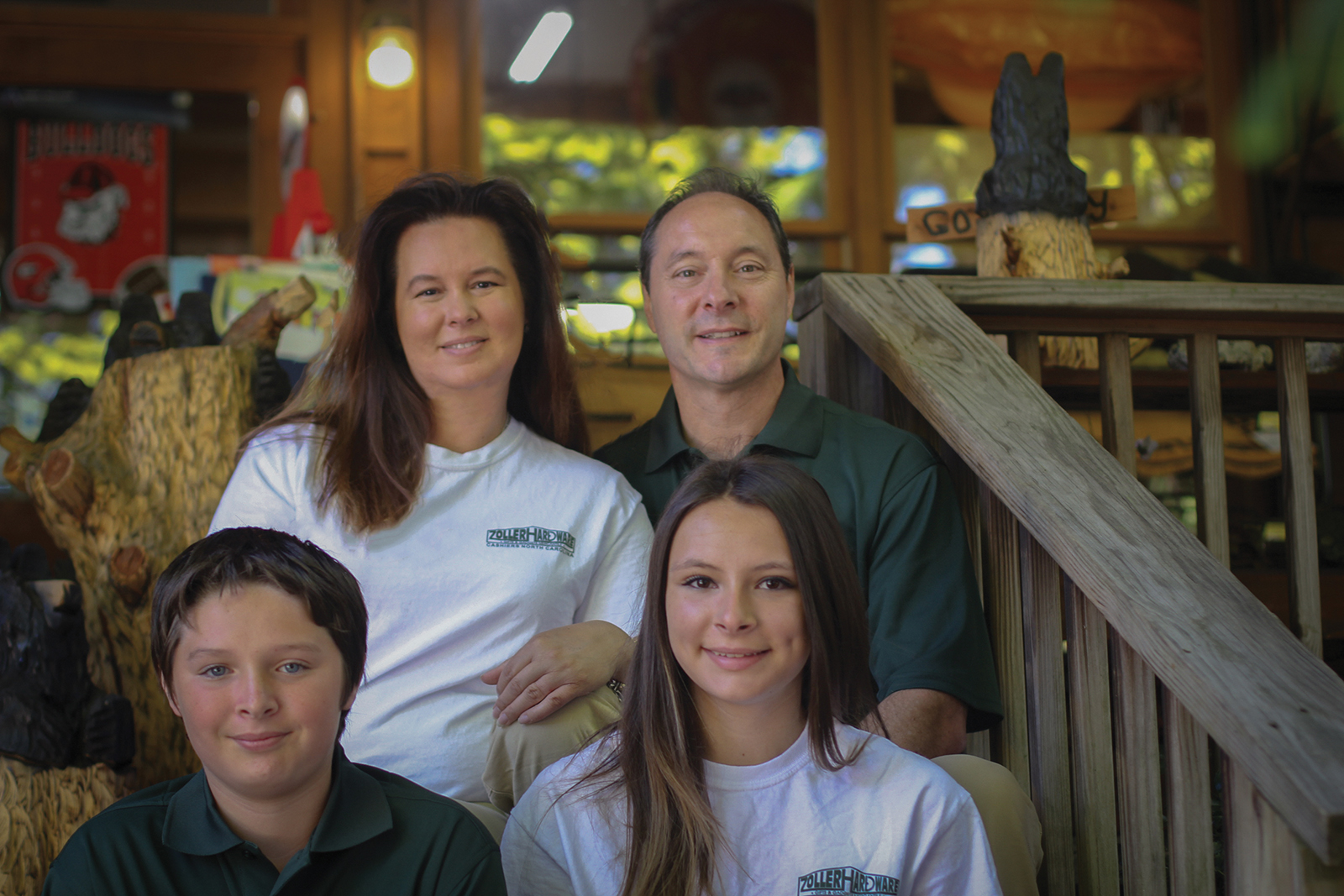 Written By: Mary Jane McCall | Issue: 2016/06 - June
Some would call it destiny or a match made in heaven, but whatever you call it, the new owners of Zoller Hardware, Kim and Glen Ubertino, seem destined to wind up in this place, at this time. Glen's dad owned a hardware store so he grew up working by his side in the family business. Later, he spent 18 years with Home Depot. You might say that hardware is in his blood. Kim was most recently a stay at home Mom, but also brings extensive retail and merchandising experience to the table. Both love Cashiers and spent summer vacations here with their children, Ryan, age 11, and Marley, age 13, for 10 years.
Recognizing that Zoller has been a successful business based on superior customer service, they are not eager to tinker with what's worked for years. Expect to see the same familiar faces and you'll still be able to find all the hardware, lawn and garden, grilling and household items that you've come to expect. The changes you will notice will greatly enhance your shopping experience.
Walking into this store evokes the feeling of an old-time country store, a place with a sense of community where you'll run into your neighbors and catch up on the latest news. Much of the utilitarian shelving is being replaced with wooden, rustic shelving. Their inventory has been expanded to include more unique, one of a kind and gift items. If you need a wedding, birthday or hostess gift, this is the place to come. For those rainy days when the grandkids need a diversion, they offer a great selection of kids games and puzzles. Don't miss their Cabin Fever Room – it's a treasure trove of nature themed gifts, gadgets and decorating items.
They are most excited about being able to purchase an adjacent building and expand their paint and power equipment selections. Now carrying premium paint brands such as Pratt and Lambert, Cabot and Valspar, they've also invested in the latest technology for mixing, tinting and matching paints. Their power equipment selections now include a full line of Husqvarna and Stihl.
Amidst all this hard work Kim and Glen are still finding time to get to know their neighbors, enjoy their new mountain lifestyle and get involved in the community. Stop by to say hello at Zoller Hardware in Cashiers Commons, open Monday through Saturday 8:00 A.M. until 5:00 P.M.
---
---