Your Source for Flavor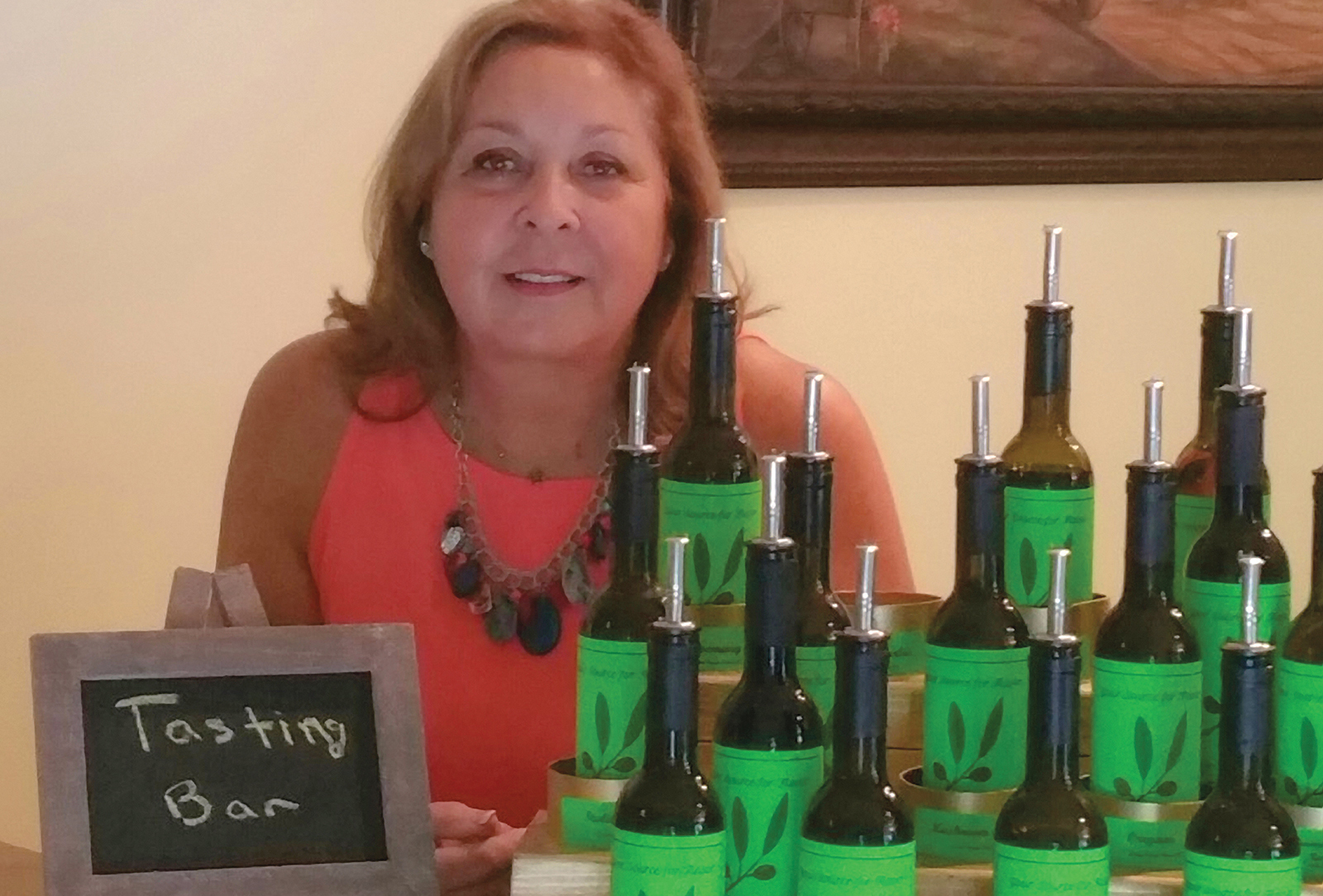 Written By: Jenny King | Issue: 2016/09 - September
Spice up your meals with some incredible oils and vinegars from Your Source for Flavor in Cashiers.
Owner Earlene Zarrella discovered a line of condiments and found them to be out of this world. Being a personal chef, specializing in healthy, natural meals for her clients, she was always looking for ways to boost flavor without adding calories.
"These are just amazing. I spent a ton of money grabbing dozens of bottles I could to give as Christmas presents," she admits.
Located at 45 Chestnut Square in Cashiers, Your Source for Flavor opened late August and is stocked floor-to-ceiling with delicious oils from Greece, Italy, California, Tunisia and Chile. She also carries a vast array of flavor-infused white and dark balsamic vinegars like fig, blood orange and basil. Many of the combinations sound good enough to eat by themselves, which is why she has set up a tasting bar at the front of her store. With approximately 30 different varieties, she knows it may be hard for customers to decide so she encourages shoppers to stop by and enjoy a free sample.
Your Source for Flavor also offers balsamic-based barbeque sauces and spreads, too. The spreads are made in mouthwatering combinations like fig in balsamic and pear in balsamic. Imagine those topping some cheese and hearty bread! She also carries Sicilian pestos and high-end olives and pastas imported from Italy. She'll gladly help you put together a hostess gift and can advise you on which imported olives best accompany your meal.
Zarrella understands the importance of customer service, so she'll be glad to ship your purchases. You may also buy online from her website, YourSourceForFlavor.com, but it's highly recommended that you experience all the delectable flavors in person so you'll know which bottles you want to save for yourself before giving them all away.
Your Source for Flavor is located at 45 Chestnut Square in Cashiers. Call them at (954) 598-1531.
---
---