True Craftsmanship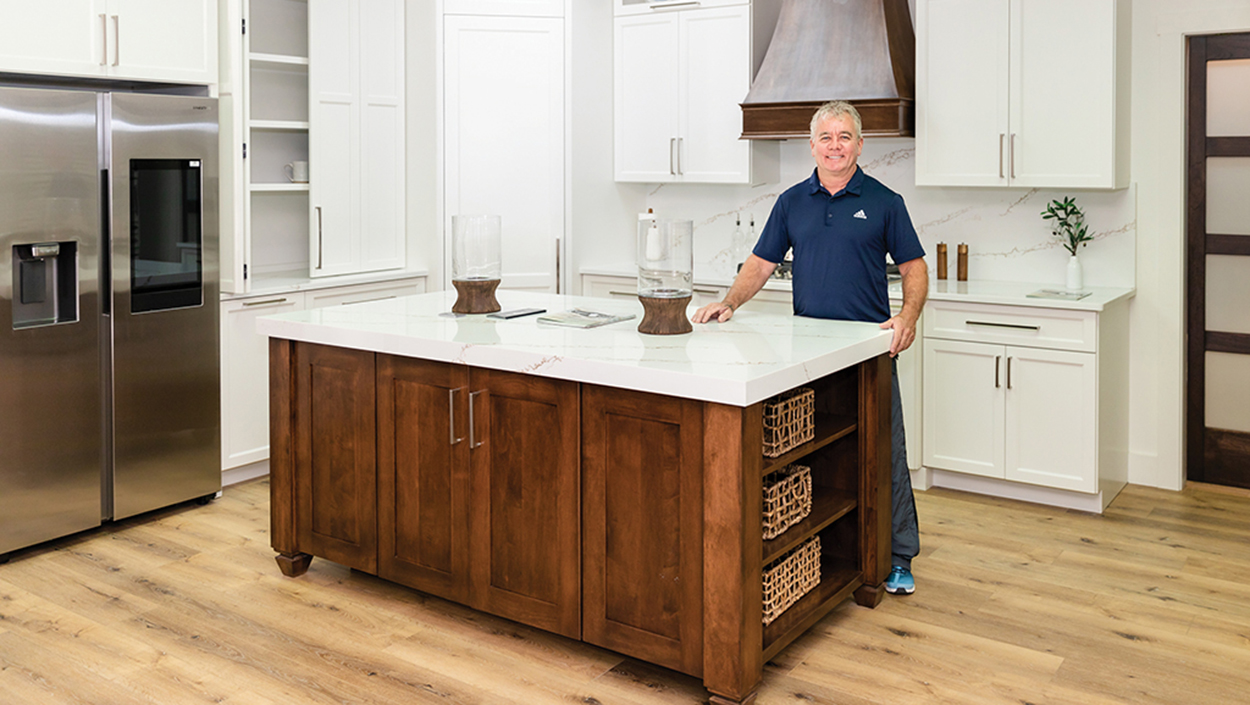 Written By: Deena Bouknight | Issue: May 2023
The products of Sugar Creek Custom Cabinets are the result of fine craftsmanship merged with 21st Century sensibilities and techniques. For more information about acquiring hand-crafted products, call (828) 793-0531.
---
In an age when so much is manufactured overseas and shipped to the United States, it becomes refreshing to learn when true, hands-on, American craftsmanship is available.
Sugar Creek Custom Cabinets is a new joint venture on the Plateau between Gary Clark and Jorge Perez, both of whom have a long history in Western North Carolina as high-quality carpenters. Perez has been the owner and head of operations at Macon Pride Carpentry, while Clark has been the owner of Renovations Home Center in Florida as well as an award-winning representative of Schlabach Wood Designs.
In fact, Clark has more than 30 years of hands-on experience in the field of residential construction and remodeling. Together, the Perez and Clark team has acquired the knowledge, experience, and design expertise to guide every cabinetry project to a successful completion.
Sugar Creek Custom provides the very finest, hand-crafted custom cabinets, closets, and furnishings, explained Clark. "We've grown from our humble beginnings by focusing on combining quality materials, craftsmanship, and a strong work ethic. We feel these three pillars allow us to offer great value to our customers."
Although Sugar Creek Custom Cabinets serves the Plateau from its Cashiers location on Highway 64, the main workshop and craftsmanship facility is situated in the heart of Amish Country, in Ohio. "We use the finest American hardwoods from nearby sustainable growth forests," said Clark, "And, we have a staff of local artisans of Swiss-German ancestry who come to us with generations of expertise in crafting the finest custom cabinets and furnishings."
He added, "Our family of coworkers gets the opportunity to provide your family with function and beauty to enrich your home. Your project is not just another production quota to meet; it is a unique project to craft. It is a chance to bring your dreams to reality."
The Sugar Creek design team is led by Danica Mclaren, who Clark pointed out "is not only a very large asset here at Sugar Creek, but also a huge asset to every customer that has the pleasure of working with her as a designer. With years of experience in cabinet and design, she has developed a sharp eye and talent that is evident in every project."
---
---