Treasures Await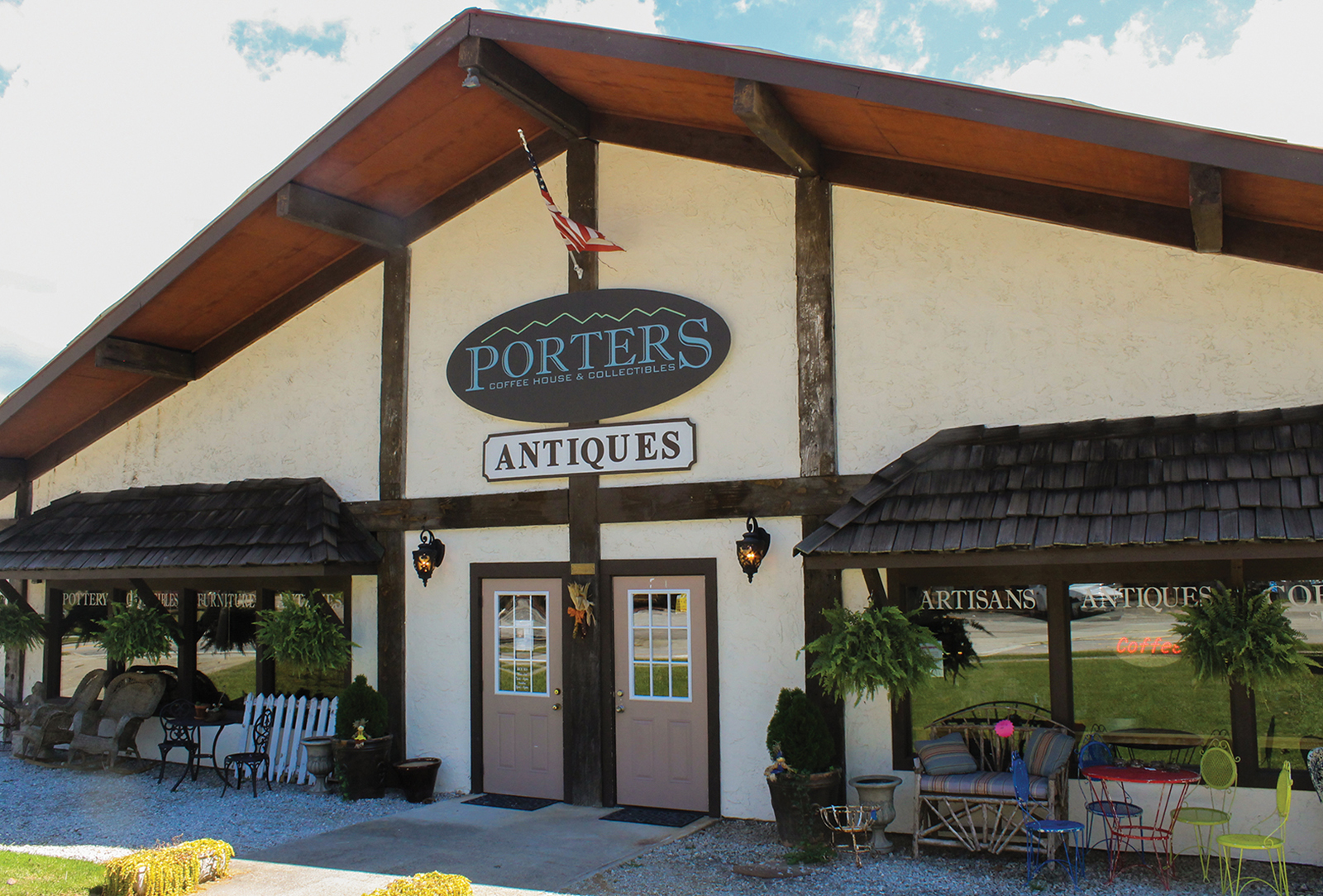 Written By: Wiley Sloan | Issue: 2016/09 - September
More than 35 dealers have compiled a wide array of antiques and collectibles, all to be found at Porter's Coffeehouse and Collectibles located at 6772 Highway 441 North in Dillard, Georgia. This warehouse, which includes more than 10,000 square feet of carefully curated collectibles, is just down the street from the Gulf station on Highway 441, just a short drive from Highlands. A visit to Porter's is a great day trip where you can find something for your home – whether you have a cottage or a castle.
Owner Scott Hussey focuses on customer service. Let Scott make you a delicious cup of coffee or a thick, creamy milkshake. Then set out on a slow stroll through the vendors' booths to find that perfect treasure. From shabby chic to mountain rustic or city sophisticated, Porter's many dealers have something for everyone. Stop by often. The inventory changes regularly as the dealers search diligently for new and exciting items.
A survey of items I saw during my last visit there include several English pine pieces, a beautiful French server with beveled mirrors, chairs, sofas, lamps, paintings, concrete pots, outdoor benches and garden accessories plus a plethora of accessories. A carved bear with a fish welcomed me to the mountains. Vintage car tags, cast iron cookware, crystal, china, and chandeliers are there, too.
Bring your copy of Porter's ad from Laurel for a free cup of coffee. Open daily from 7:00 A.M. To 6:00 P.M. Monday through Saturday and noon to 4:00 P.M. on Sundays. For more information, call Porter's at (706) 982-8113 or visit portersofdillard.com.
---
---