The Cottage Redefined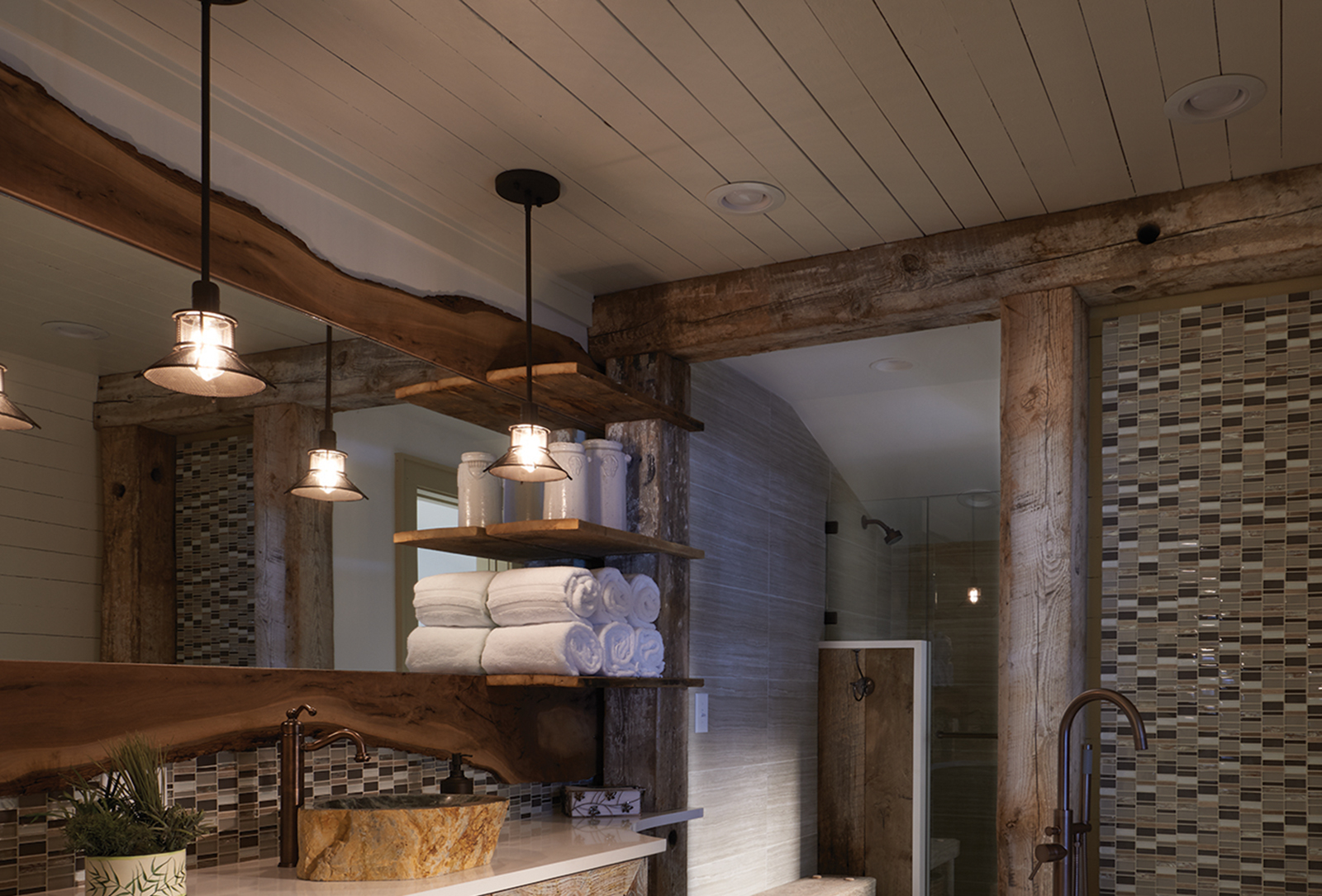 Written By: - NONE - | Issue: 2015/05 - May
Highlands business owners Kevin and Donna Bradley recently unveiled an extension of Black Rock Granite & Cabinetry — a brand new Cabinetry Design Studio located on Cashiers Road near their Granite and Tile Showroom.
The Studio, housed in a charming twostory colonial, is inviting simply by its presence. Once inside, you'll marvel at the diversity of products and level of detail that is showcased. From wide-plank oak floors and exposed structural ceilings to both classically-refined and contemporary surfaces, it may redefine your thoughts about the traditional mountain cottage.
Kevin and Donna hired kitchen designer and interior specialist Gregg McLain from Hilton Head, South Carolina, to help bring this fresh style to life. A veteran of both showroom and kitchen/bath design, Gregg was intrigued with the flavor of the space and the opportunity to break through the usual boundaries associated with mountain design.
"We wanted to embrace the essence of traditional mountain living while introducing a more current, edgy style," says McLain. Pairing contemporary elements with refined, traditional materials, the showroom has a style all its own.
"Our hope is that clients who are looking for updated transitional or mountain contemporary styles will find all they are looking for here locally," commented the trio.
Gregg is well-versed in lifestyle design.
"My clients each have an interesting story and specific needs because they are all at different stages of life," he says. "Many are making a move and downsizing. Some are using the space for a few months a year but want the comforts of their 'city' home. Some just want a getaway with the style and convenience they're accustomed to."
Black Rock Granite & Cabinetry offers complete design services that encompass space planning, kitchen/bath/other room design, and hard surface finishes. Lines of unique custom lighting, Miele appliances, and closets and wine racking systems round out their services. The complement of a Stone Artisan and a Cabinet Design Studio results in a beautifully designed and perfectly detailed project!
Black Rock Granite & Cabinetry is located at 2251 North Fourth Street in Highlands and can be reached at (828) 482-4424.
---
---