The Benefit of Busy Streets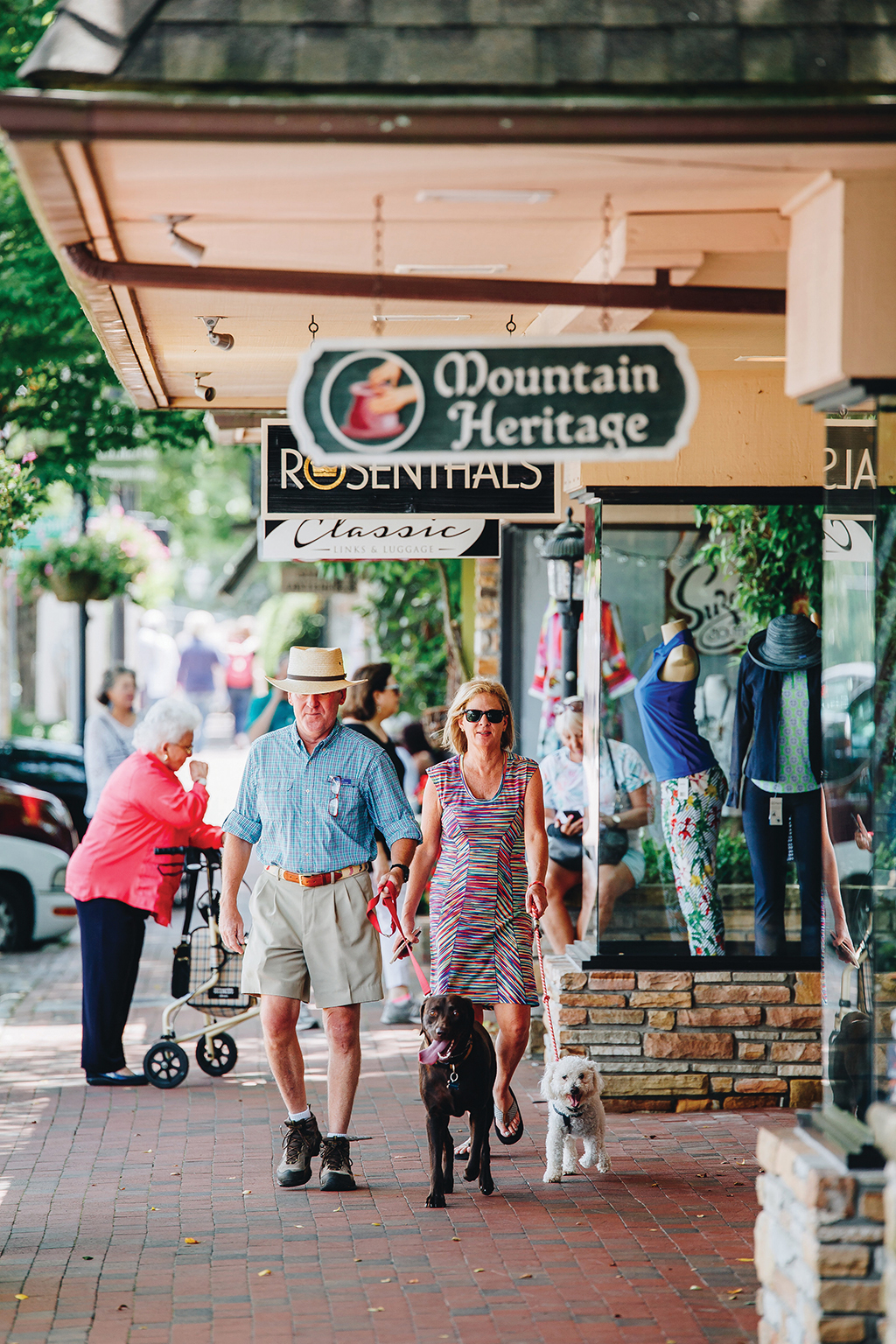 Issue: 2021/07 – July
Think Parking is Such Street Sorrow? Crowded streets and sidewalks benefit all Highlands residents.
---
If you're like most of us among Laurel's readership, you're plowing through this Busy Season like a gravel-laden dump truck rumbling down the Cullasaja Gorge.
 Perhaps your calendar is filled with visits of friends and family from far away.  Maybe you need to make dinner reservations at your favorite restaurant way in advance. And perhaps your plans to stop at a Main Street boutique to buy a gift end up taking an extra 10 minutes because you just couldn't find a close parking place.
But allow us to explain why these complications and minor vexations are actually good news for all of us living and working here. 
We at the Highlands Chamber, dba Visit Highlands, NC, are of course aware of these summertime issues.
But that's a good thing because Highlands has been welcoming visitors since its establishment in 1875 because tourism has provided economic growth and sustainability for residents to have a quality life part time or year-round.  
Young Strategies's calculations estimate that total visitor spending in Highlands is $64,102,083 per year. This visitor spending generates local North Carolina sales tax of 2 percent for our town government. The Highlands Chamber of Commerce dba Visit Highlands, NC, receives a portion of the occupancy tax, also paid by visitors, from Macon County. 
In FY 2019/20 we received $866,064 from Macon County. That is a lot of money!  
Our Board of Directors has approved the budget for fiscal year 2021-22. We want you to know how our budget for occupancy tax benefits the Town of Highlands and its residents.  
20 percent will go to local nonprofits; 
19 percent provides all of Highlands with free events. We also hire local and regional musicians for entertainment/gatherings, thus generating jobs; 
18 percent supports marketing inspired by a new marketing firm that is focused on months when resident and visitor populations are reduced, thus generating an economy to keep Highlands open year-round;  
14 percent goes to staff – again, jobs for local residents; 
7 percent is allotted to contractors, once more, increasing jobs for local residents; 
7 percent provides technology platform expenses, including new and upgraded website development, video, initiatives and campaigns for the off-season, and online communications, keeping you and visitors informed; 
5 percent is used for the Welcome Center, which serves residents and visitors; 
5 percent is used for traditional media buys. It keeps residents and visitors informed through newspapers, magazines, radio, and our annual publications. And guess what? More local jobs; 
4 percent goes to administrative expenses; 
And 1 percent is used for branding and PR. 
The Board of Directors and Staff directing Visit Highlands, NC, are using Macon County Occupancy Taxes as legislated. We purposefully plan quality-of-life improvement for our residents, while striving for a sustainable year-round economy through visitor management.  
A couple of months of crowded parking (which translates to more spenders) provides funding for Town Government, Local Nonprofits, Local Employment, Communication to Residents and Visitors, Events such as Outdoor Concerts, Fireworks, Parades, Light up the Park, Halloween, and much more.  
So, think of it as exercising when you need to park a little further away. You're  building strength in your body and your town. For more info, visit highlandschamber.org. 
---
---