Taulbee Joins Chamber Staff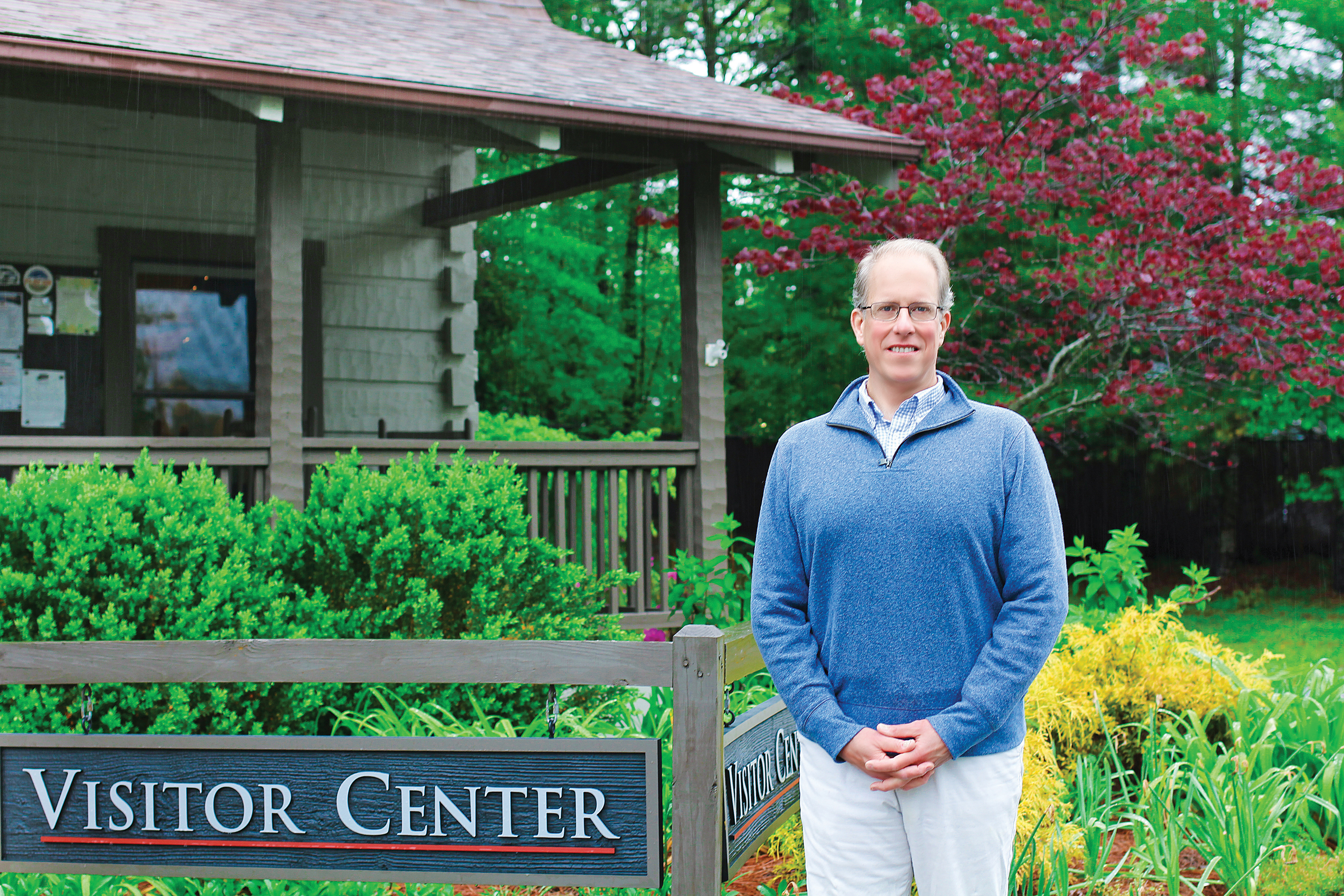 Written By: Stephanie Edwards - Cashiers Area Chamber of Commerce | Issue: 2020/06 - June | Photograph By: Marjorie Christiansen Photography
The Cashiers Area Chamber is pleased to announce that Thomas Taulbee joined the staff in May as Director of Member & Community Relations/Visitor Center Manager.  
Thomas brings more than a decade of chamber of commerce experience to his new role, as well as much energy and enthusiasm about the opportunity. He was a member of the Leadership Cashiers inaugural class and is active in the alumni network and program planning task force. 
He has been a full-time resident of Cashiers for more than six years and has truly adapted to his mountain home.  He moved from Miami in 2014.
"Leaving Miami after a successful career in the conference and event planning industry wasn't the easiest decision, but there are certainly are no regrets," Thomas said. He spent over a decade working for his local Chamber of Commerce, where he held the position of Director of Events/Membership Development and Community Engagement.  He was known by colleagues as a strategic business leader with a focus on operational and organizational management, community relations and event management.
Thomas made the transition in 2012 from corporate life to a more relaxed lifestyle of teaching yoga and became part owner of a local Miami yoga studio.  "Teaching became my life and I am grateful for the experience to meet and develop lasting friendships with so many wonderful people," he says.  After visiting the Cashiers area for many years, he decided in 2014 that it was time to pick up and find his new mountain life.  He went to work teaching at many of the area's local clubs and developing wonderful
 new friendships.
In 2018, he was hired as the Project Manager for the Highlands Cashiers Board of Realtors where he has worked for the last two years.  During that time, Thomas became an active member of the community by joining several organizations, including the Cashiers Area Chamber of Commerce where he served on the Board of Directors.  
"Chambers hold a very special place in my heart" he says. "I built a career working for chambers and will be forever grateful for what it has taught me about Community."
---
---