Promoting Sustainable Tourism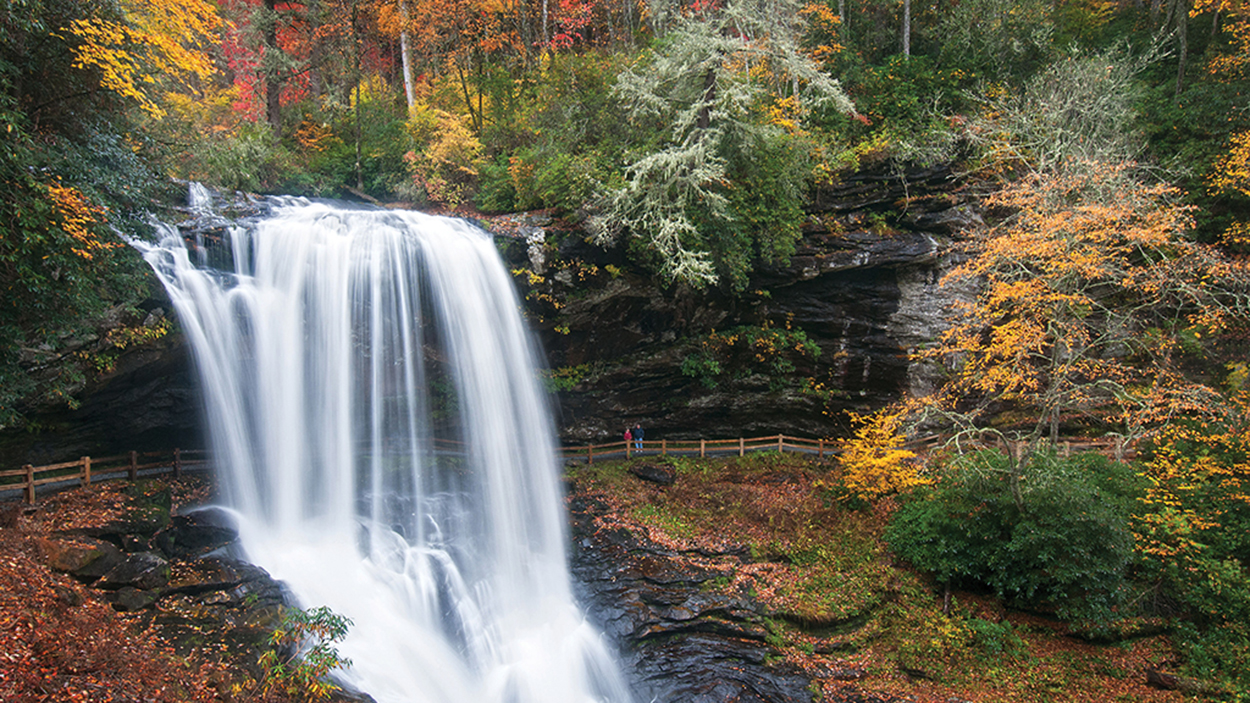 Issue: November - 2022
The development of the Secret Season ensures a more stable economic calendar for the Plateau.
---
Leisure travel to Jackson County increased at an impressive rate before the Pandemic. 
Tourism surged as consumer preferences shifted toward destinations that offered mountains and beaches instead of crowded cities. North Carolina is now the fifth most-visited state in the country, and its popularity continues to grow as people move here from all over to immerse themselves in this beautiful place we call Home. While visitation is good for our small businesses, it presents new challenges.
When I started my career managing tourism, it was mostly about marketing the destination. Now, my role with the Tourism Development Authority includes aiming to solve many destination challenges, from workforce housing and litter to infrastructure and overcrowding. 
To combat the stress that excess visitation puts on our natural resources, we've shifted our entire approach from promoting leaf peeping in the fall to marketing January through March, what we call our Secret Season. We create a more sustainable tourism economy by focusing on a timeframe when we need visitors and business. Our Secret Season campaign has grown overnight visitation during that period by almost 10 percent in recent years. We are also very purposeful in our marketing. For example, we encourage travelers to visit mid-week in October for the best fall foliage experience because we know the destination is already at capacity on the weekends.
Furthermore, the Jackson County TDA has recently funded projects in Panthertown Valley in Cashiers and Pinnacle Park in Sylva to understand trail maintenance needs and overall visitation trends to those beautiful areas. We also sponsor Cleaning Up the Mountains, the Tuck River Cleanup, Trout Unlimited's local chapter, trail maintenance needs, the Great Smoky Mountains Association, the Blue Ridge Parkway Foundation, and more. Next year, we are partnering with Leave No Trace on a youth education strategy to preserve this beautiful place for generations. 
The JCTDA works closely with the Cashiers Area Chamber of Commerce and the Jackson County Chamber of Commerce in Sylva, which operate our visitor centers, as strategic partners.
I'm proud that we have an entire committee of community stakeholders dedicated to the sustainability and stewardship of Jackson County. As a lifelong resident, I'm sensitive to who and how many people we bring to this special place. By prioritizing the high-value visitor who contributes more to the economy and environment, we can share our corner of North Carolina with others while maintaining its natural charm and beautiful, litter-free vistas. Sustainable tourism is the future, encompassing our community's needs and visitors' experience – it's a win-win.
by Nick Breedlove, Executive Director of the
 Jackson County Tourism Development Authority
---
---