Passion Performance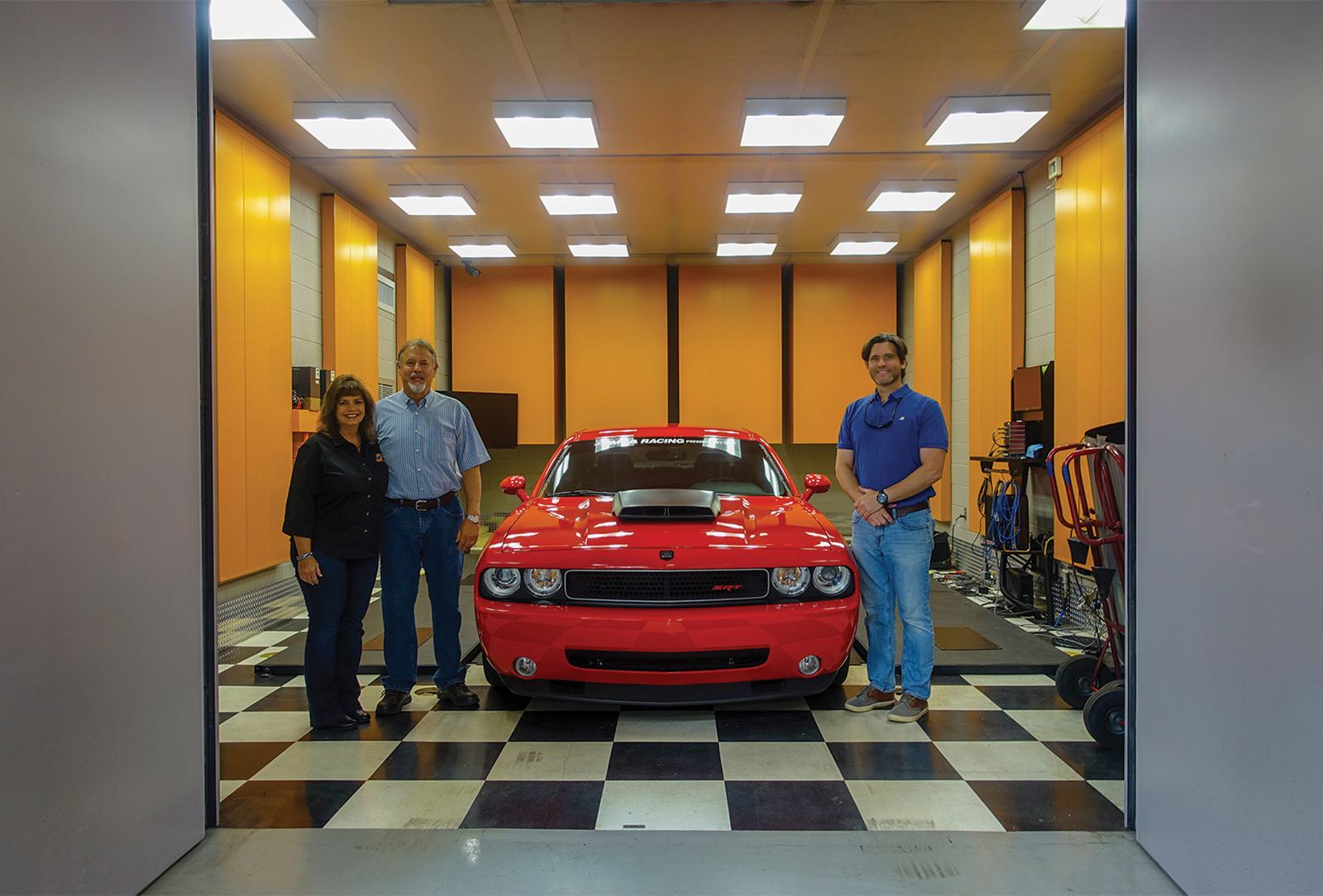 Written By: Ashley Stewart | Issue: 2018/06 - June
The Plateau is the ultimate travel destination. There are golf courses, spas, and shopping avenues to satisfy everyone. With wide, sweeping views and roadside waterfalls, just the drive through the mountains to get here is scenic and beautiful.
What you may not realize is that it is also the ultimate destination for car enthusiasts. More than that, the Plateau is a destination for your car, in addition to yourself. At Passion Performance in Cashiers, your ride can receive the same five-star treatment that you do.
Located across from Cashiers Commons, Passion Performance is the brainchild of Dennis Wilson, owner of Cashiers Service Center and Wilson Gas Service. As a speed shop for street performance, their motto, "Horsepower, Torque, Economy," is the core of what they offer. The Passion crew have been providing local and regional gearheads with drivetrain upgrades, forced induction systems, high performance brake components and anything else their clients can come up with since 2015.
The first thing you notice when you walk into the 10,000-square foot shop is just how clean it is. Despite how dirty automotive work can be, the technicians pride themselves on keeping their shop pristine. Head down the halls lined with car movie posters and upstairs to the customer lounge, where you will find two large television screens. But you won't be watching CNN; you'll be watching the technicians testing your car on their state-of-the-art dynamometer.
"It's the centerpiece of the entire operation." Dennis says. "After all of the upgrades are installed and the engine is tuned, we put the car on our dyno where we can test it and see just how much more power it's making."
The dyno is housed in a completely sound proof room with a specially designed exhaust filtration system, and remote surveillance. In fact, the entire shop is equipped with a top of the line surveillance and security system, so rest assured that your baby is safe.
If you're into off-road performance, Passion also offers a range of Jeep outfitting services. No matter what gets your motor running, Passion Performance will make it run even better. Check them out at www.passionperformanceauto.com.
---
---