New Realty Branch At Wildcat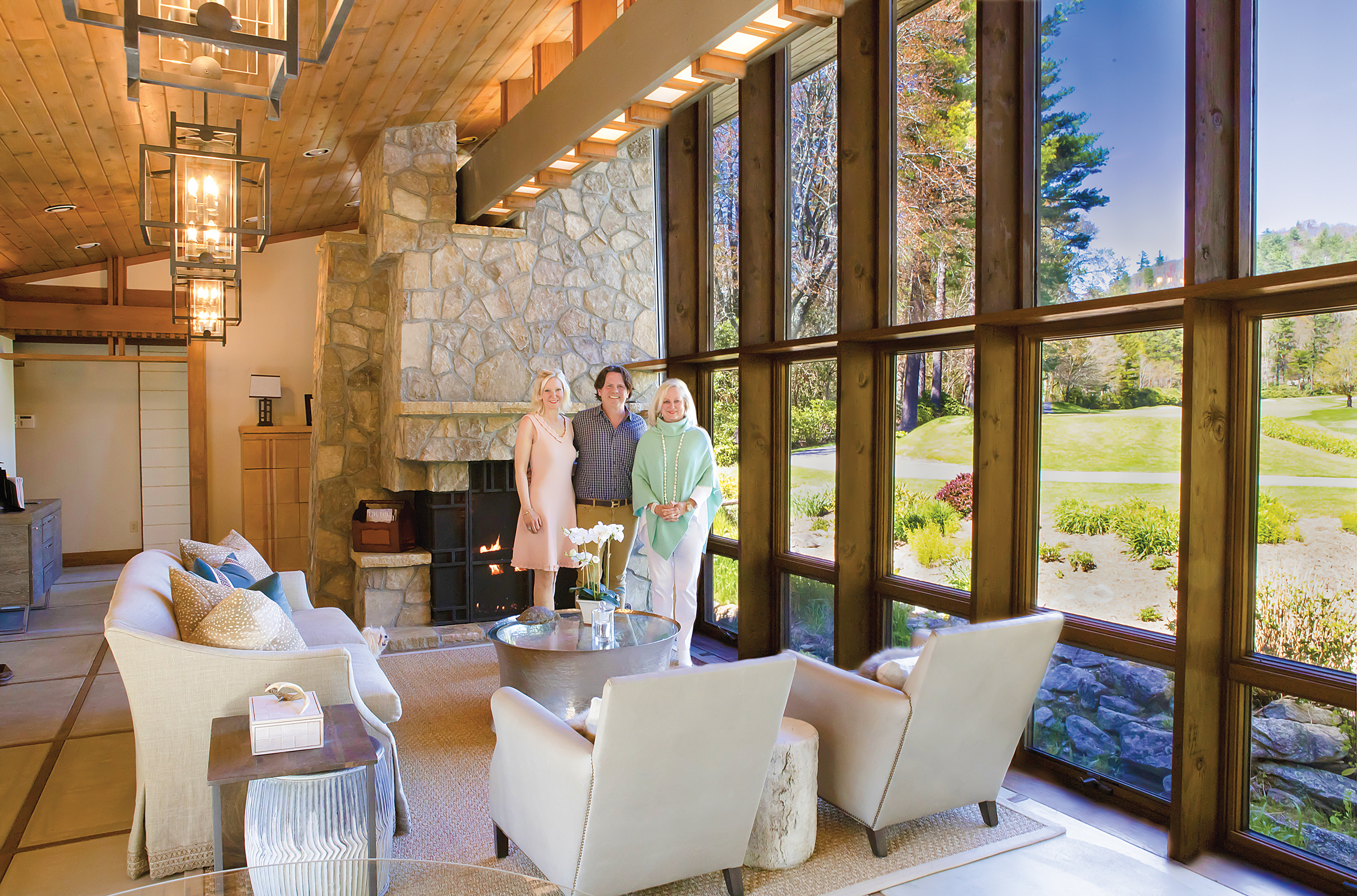 Written By: Deena Bouknight | Issue: 2020/06 - June | Photograph By: Marjorie Christiansen Photography
Last month, Pat Allen Realty Group added a second office at Wildcat Cliffs Country Club. Aesthetically, the Pat Allen Realty Group main office at 295 Dillard Road and the Wildcat Cliffs office could not be more different. 
The second location is evidence of the growth of the realty company. "My daughter, Julie Osborn, and I started this office together seven years ago and now we have 12 brokers," said Pat Allen. 
She explained that the main office location, in a 1939-built home, "has a lot of character and charm, while the Wildcat office is a Jim Fox design." 
Fox, who passed away in 2017, designed and built creative homes throughout the United States before starting his own modernist design architectural firm in 1969 in Highlands. 
In keeping with the contemporary design at the Wildcat office, Allen said, "We stoned the concrete fireplace, added new light fixtures, and painted. Jamie McPherson of J. Elliott Style in Highlands was responsible for the new office's interior design. The décor is more of a sleek,  modern look in keeping with the Jim Fox design."
Osborn will be the broker-in-charge at the Wildcat office. 
Commented Bill Evans, the club's president: "Throughout our 60-year history, Wildcat Cliffs Country Club has prided itself on providing a friendly and welcoming environment for our members, their families, and their friends. The real estate office prominently located at the Club's main entrance also serves as a welcome and information center for Wildcat Cliffs. As a member of our club, Pat is able to share her personal experiences and insights about membership in Wildcat Cliffs, while also doing what she does best – effectively working with sellers and buyers to successfully execute real
estate transactions."
"I love the club," said Allen, explaining why she and Osborn decided to set up an office there. "It's a club that offers a sense of togetherness…camaraderie. The Wildcat members are the friendliest anywhere. And, while we are advocates of the club and are able to assist clients in the club, Pat Allen Realty Group also represents anyone on the plateau with their buying and selling needs."
Allen said the ability to truly get to know clients' needs and not have to be beholden to a large corporate real estate firm's boundaries is why she decided years ago to open her own company. She and Osborn welcome visitors to stop by and see the new space and experience Wildcat Cliffs Country Club.
---
---