Mountain Motor Coach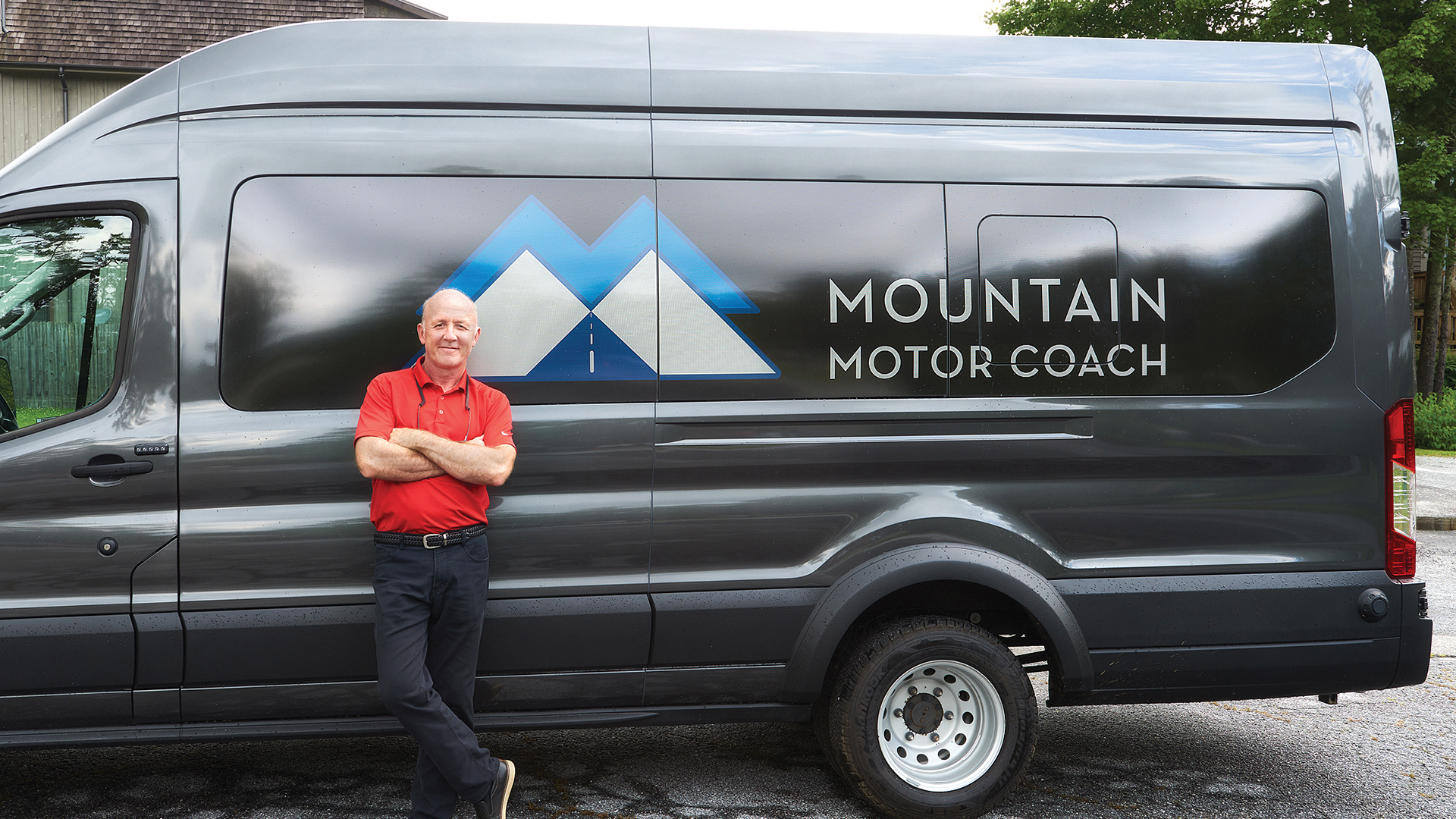 Written By: Luke Osteen | Issue: 2020/09 – September | Photograph By: Gil Stose
Navigating the curves and the contours of Highlands-Cashiers Plateau roads can be tricky, especially if you're new to the area or visiting.
That's why Todd Taylor's Mountain Motor Coach is such a wonderful resource when you're looking for a stress-free way to arrive at your destination. Begin your trip with their shuttle service from one of the many area airports. 
Whether you're here for a wedding, special event, or weekend golf game with your friends, their professional drivers will be sure to get you to your destination safely and on-time.
Clients are chauffered in ease through one of Mountain Motor Coach's new and impeccably-maintained vehicles, ranging in size from an Audi Q5 SUV that can comfortably seat four to a luxurious 12-passenger Mercedes-Benz Sprinter Limo.
Social distancing is important to Mountain Motor Coach because they're dedicated to the safe transport of their clients, and drivers and maintenance crew are fanatical about meeting every safety guideline required. After all, its commitment to stress-free service wouldn't be possible if its passengers had to worry about their health on the trip.
That deep commitment to customer service comes naturally to Taylor. Local residents first came to know him as the general manager of the Country Club of Sapphire Valley, which has earned a national reputation. He followed that with the management of Burlingame Country Club, before putting in three years at Lonesome Valley.
From there, he was recruited to manage the 4th Street Market in Highlands, which is to convenience stores what Jaguar is to passenger cars. Alongside that, he opened and manages Whiteside Realty, and is overseeing the opening of Triple Creek, a tiny cottage community, near Lake Glenville.
This is all testament to his commitment to deeply indulgent customer service and building loyal client relationships.
To learn more about Mountain Motor Coach and its concierge chauffeur airport and shuttle service, and to engage its fleet, visit mountainmotorcoach.com or call (888) 506-1907.
---
---