More Couture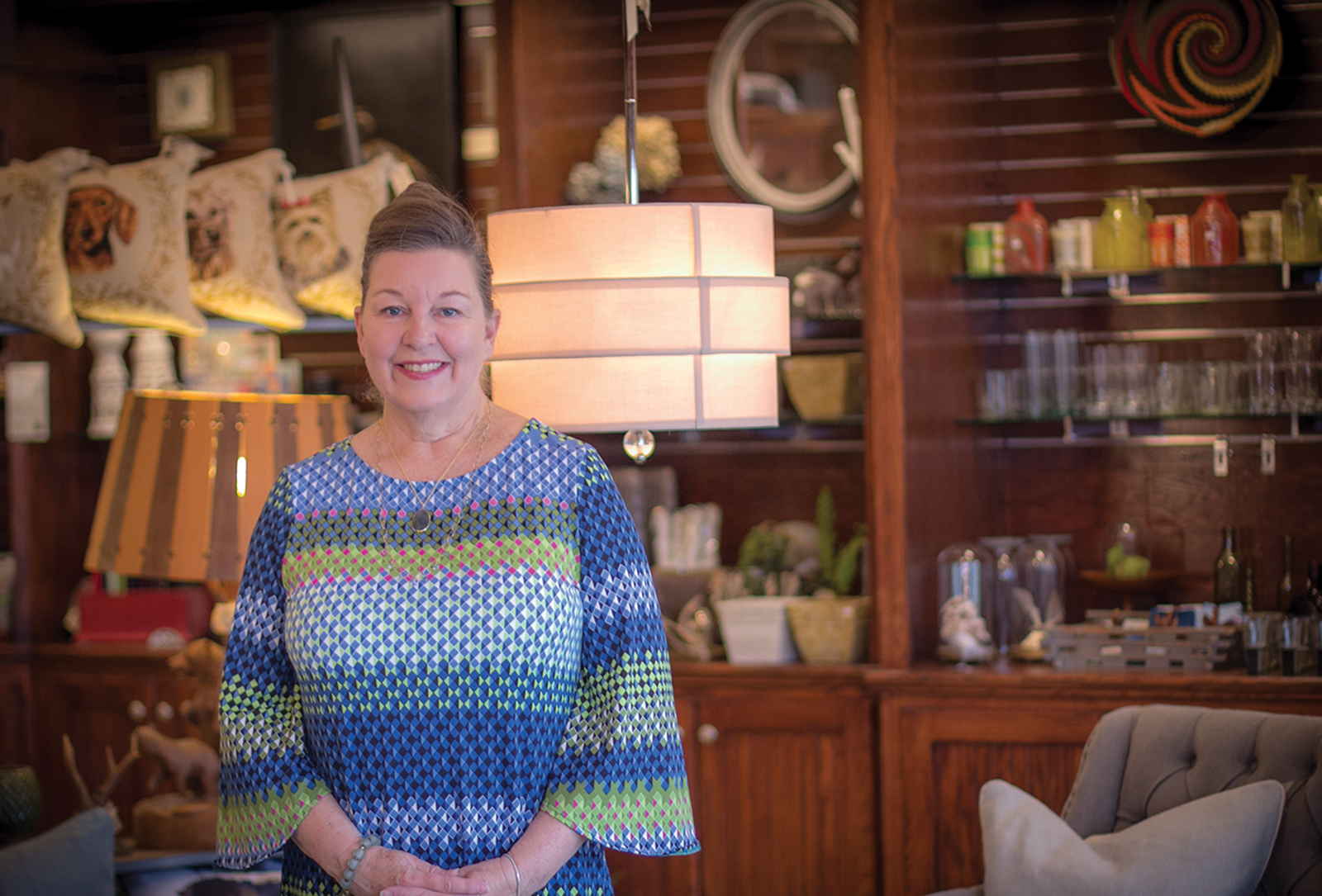 Written By: Jenny King | Issue: 2015/05 - May
Cabin Couture, established in May of 2012, has outgrown its space and is expanding for the upcoming season.
Thankfully, they didn't require a new location, merely a sledgehammer to break through the wall! For a retail store operating "off Main," this bodes well for the state of Highlands' economy.
Owner Cherry Bittick says, "We're offering many more selections and options to help our customers find what they want. The consistency of being open from 10:00 A.M. to 5:00 P.M. Monday through Saturday year-round allows everyone to shop at their convenience."
The word couture is of French origin and the definition is "to sew together." Cabin Couture, as the name implies, specializes in those accessories and furnishings that complete a home (or cabin) in these beautiful mountains. A huge percentage of new customers are drive-bys.
"Almost daily, it seems as if someone else comes into the store for the first time because they mistook the light or were going to the bank," says Employee Terri Kennedy. "They see the storefront and are ready to investigate."
For those of you who shop at Cabin Couture on a regular basis, the expansion certainly enables a more navigable space. Although this new ease of shopping may very well be what you first notice, you won't want to miss their new line of upholstered furniture. You'll still find the ever-popular cowhide rugs, purses, and ottomans as well as pillows, rugs, tables, lamps, jewelry, stationery, and a wide variety of unique gifts suitable for any occasion.
Cabin Couture's larger inventory makes this not-so-small store the "goto place" for whatever space in your home is in need of a little (or a lot) of couture. Cherry, Terri and Spencer invite you to join them during the month of May for their Grand Opening and Anniversary Sale. Cabin Couture is located at 468 Carolina Way in Highlands across from Macon Bank. Call them at (828) 526-3909 and visit them at CabinCoutureHighlands.com.
---
---