Mix of Practical & Magical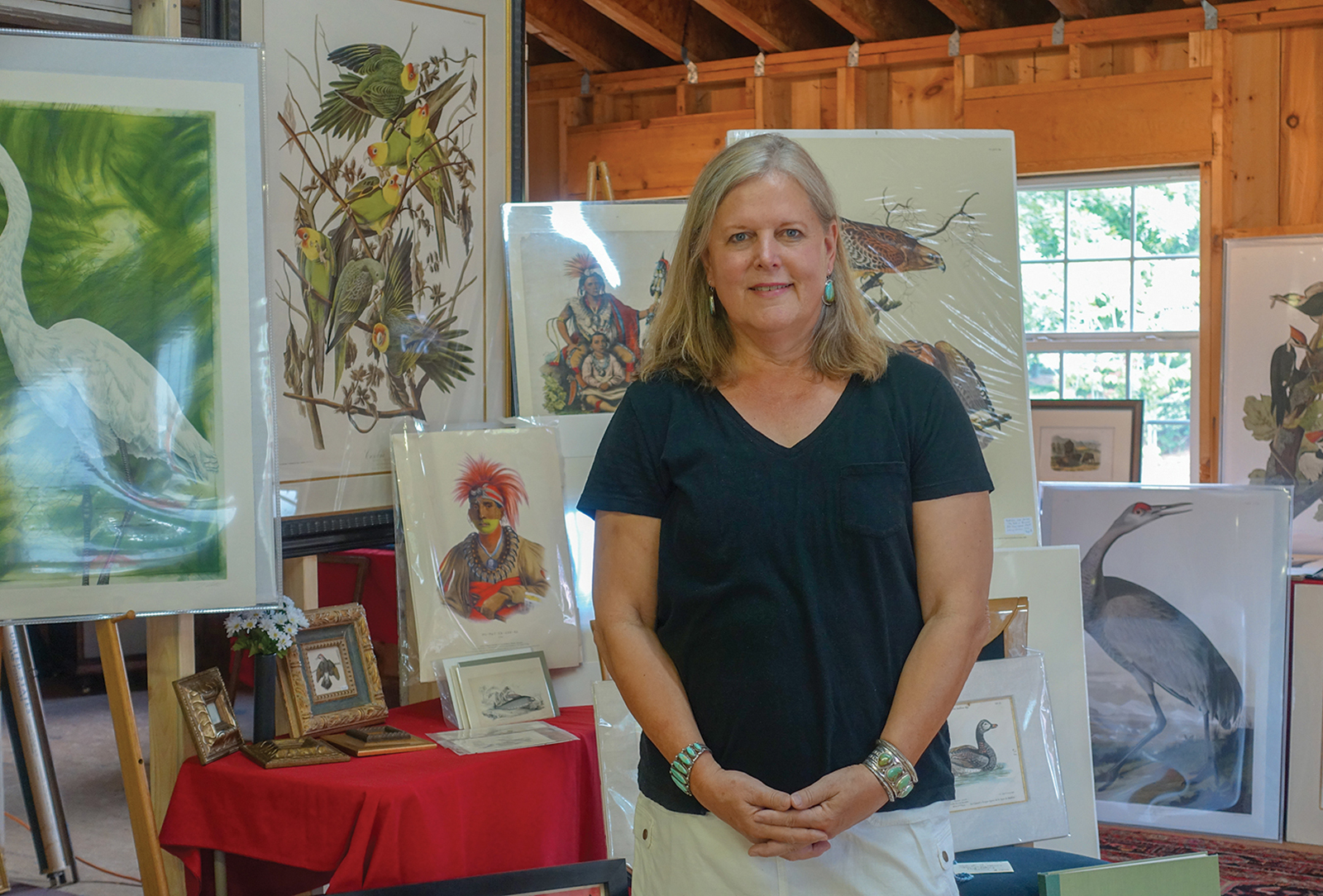 Written By: Mary Jane McCall | Issue: 2018/08 - August
Josephine's Emporium, located a stone's throw from The Village Green on 40 Burns Street in Cashiers, is a wonderful mix of practical and magic. Practical, in that they can handle your custom framing needs, from inexpensive to museum quality for your finer pictures and prints. Magical, in that they have a stunning assortment of antique maps, prints, etchings, lithographs, collotypes, and pochoirs.
The storefront is new and being lovingly renovated, but owner Josephine McDonough is no stranger to the Cashiers area, having been a long-time visitor while participating in area antique shows for many years. Josephine has been showing her beautiful and rare art finds at antique shows throughout the East Coast and Midwest for over 30 years, garnering a loyal following of customers who recognize her as a go-to resource. Additionally, she has had a storefront in Atlanta, McDonough Fine Art, for many years, a business that still has hours by appointment.
A visit to Josephine's is a visual delight. Antique prints of every size, sort, and description invite you to linger over each, admiring the artistry and nuances of these timeless pieces. Botanical, bird, and nature prints abound with beautiful works by John James Audubon and Mark Catesby, among others. Don't be surprised to find an intricate engraving with hand water colors from the 1600's hidden among the many treasures here.
Those beautiful pieces might be the first to capture your attention, but take your time to peruse the antique maps, many from the 1800s. You'll find yourself closing your eyes and imagining the world as it was. The brilliantly-colored pochoirs are also sure to catch your eye, and the lithographs, etchings and collotypes are perfect examples of these early and enduring art forms.
As renovations on the building progress, space will be provided for other antique dealers to sell their finds as Josephine's vision for a true emporium for artists and antiques comes to fruition.
Summer hours are Wednesday through Saturday, 10:00 A.M. until 6:00 P.M., with other days and Sunday afternoons open by chance. You may also contact Josephine at [email protected].

---
---