Look No Further for Creative Framing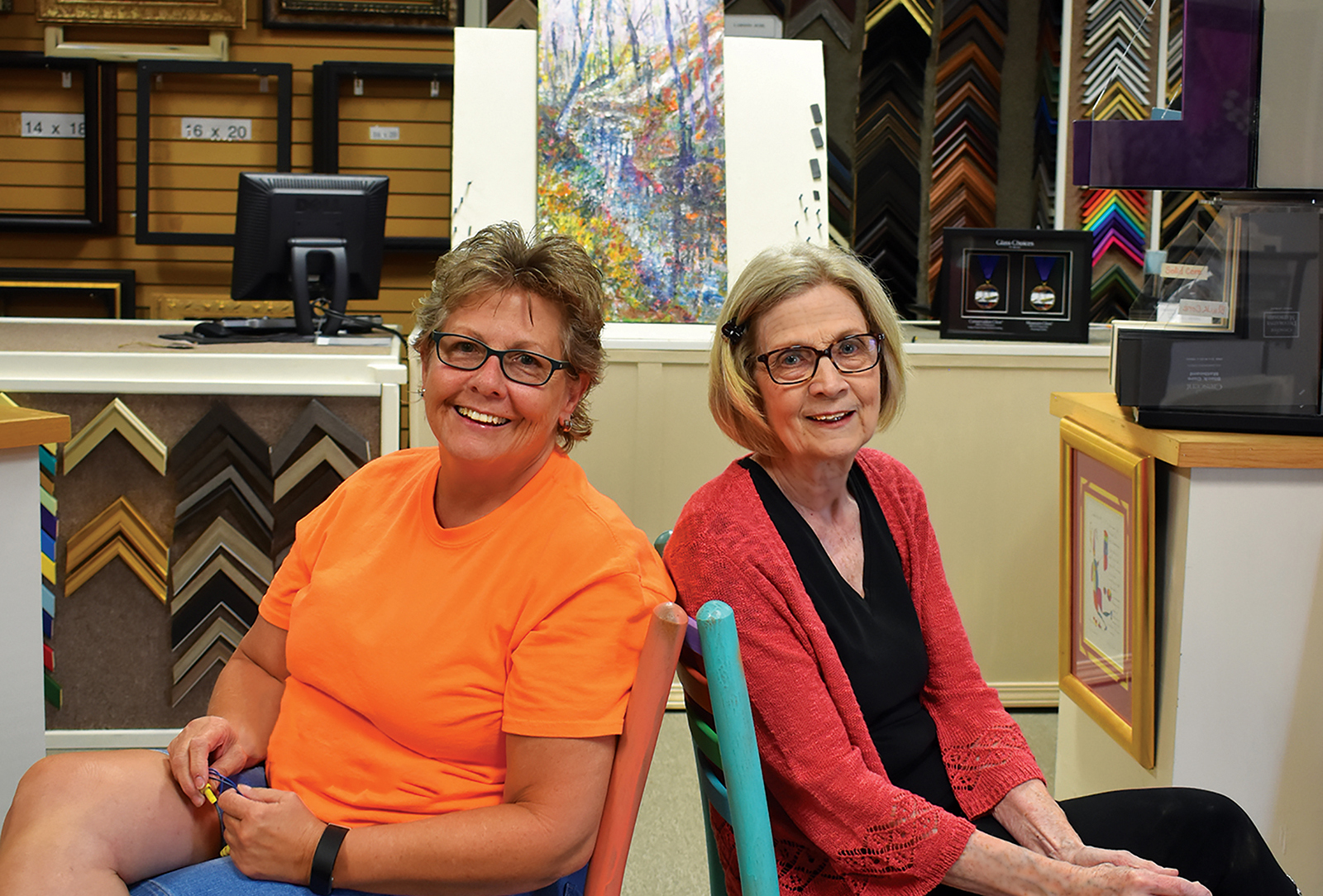 Written By: Tracy McCoy | Issue: 2019/10 - October
When it comes to framing your art and valuables, creativity is key. A framer who knows how to choose a mat and frame that will complement not take away from your treasure is rare. Experience is key and Janice Cummings and Kris Sterrie have it! In 1999 when they took a leap of faith and opened Creative Framing, they were eager to provide quality custom framing services to Franklin, Highlands and Cashiers. They hoped to create a space where local artists and fine crafters could display their fine art, pottery and wood crafts. They also wanted to bring in a unique collection of gifts and accessories. They have accomplished all of these things and more. Janice and Kris have framed for artists and homeowners across Western North Carolina and Northeast Georgia. Their honesty and integrity combined with "creative framing" skills make for a positive customer experience.
Their frame selection is expansive, mats options are plentiful and they encourage customers to use museum quality glass for a finished look. Good glass protects your pieces from UV light, dust and damage. To see them interacting with clients is an experience all its own. They identify the vision of the client and offer suggestions, they draw from their decades of experience to guide the selection process. Janice and Kris like for their customers to be as involved in the framing process as they choose. "Some people want to make the decisions but most are happy to allow us to do what we do best." Janice stated. "We have a lot of repeat business, clients who have been trusting us with their framing for years." Kris added. "We are honored by that. It is the highest complement."
When Kris Sterrie, who has been framing for nearly 42 years, went to inquire about becoming a certified framer, she was told to save her money, they literally told her "you could write the book." She is very talented and knowledgable about the process. Janice is as well and both ladies enjoy bringing items into the store that make perfect gifts, additions to any home or just a special something for yourself. They have a nice selection of pottery, handbags, jewelry, home accent items, and fine art. Artists such as award-winning John Sill, woodturner Fred Bulgin, oil painter Cathy Edmonds, furniture maker George Berman and photographer Paul Cwik have their work on display.
Janice and Kris invite you to stop in at their location at 482 Depot Street in Franklin, NC or visit their new website www.creativeframing.info or give them a call at (828) 349-4468. If you are looking for quality framing, look no further
than Creative Framing.
---
---