Legendary Golf Clubs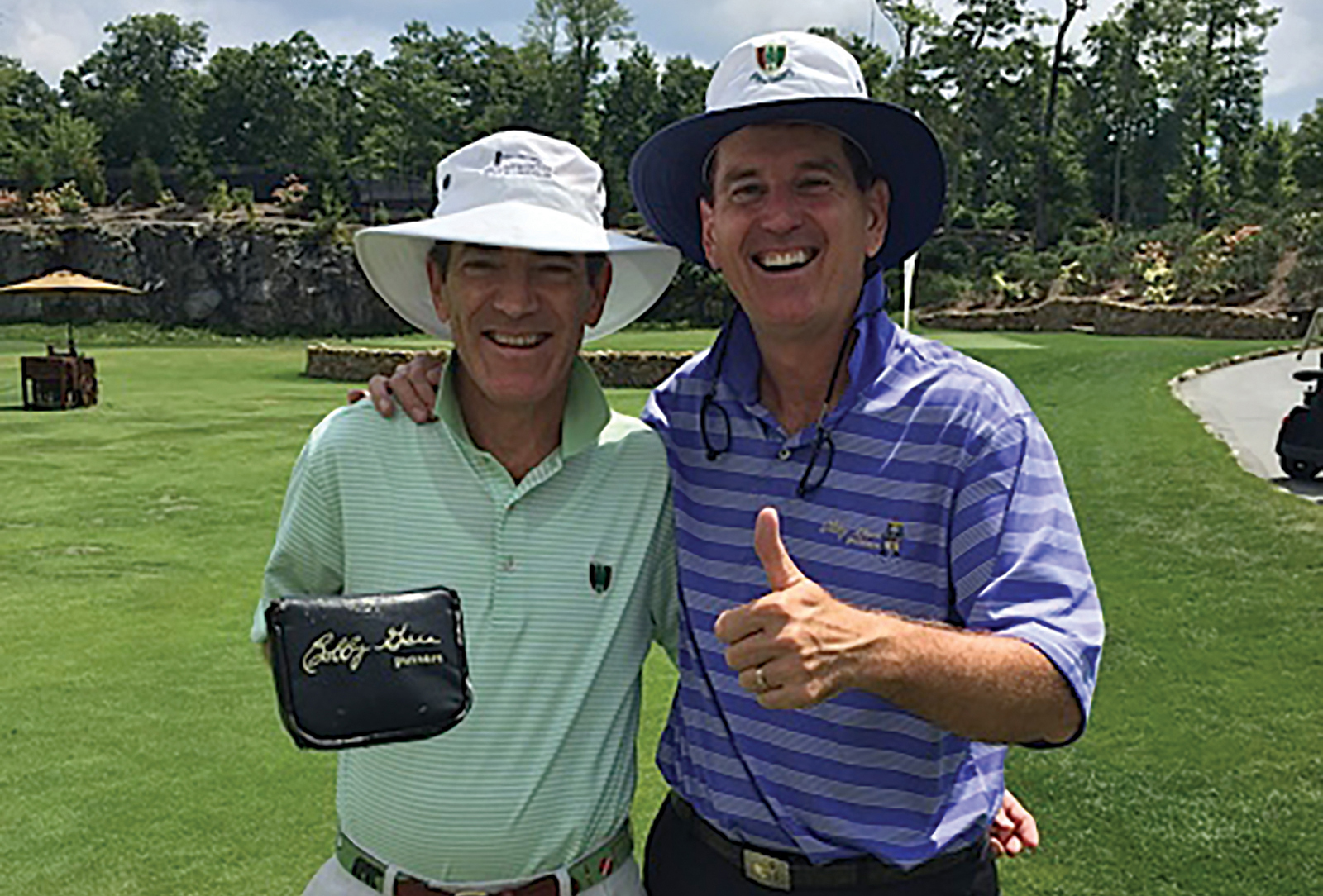 Written By: Jenny King | Issue: 2016/08 - August
Highlands is scoring a coup by attracting Bobby Grace to move his Tour Studio here from St. Petersburg, Florida, in the near future.
Grace, who's toured the area many times to conduct custom fittings at local clubs, explained his decision in a recent interview.
"My wife and I fell in love with Highlands on our first visit and are thrilled to join the many friends we have made in this great American golf community," he said.
Grace's American success story began when he was a teenager.
Taking up golf as a youngster, he quickly became a junior champion, competing in the US and the British Amateur. He soon realized his fascination with the game extended beyond competing to its history, with a focus on the game-changing clubs.
Over time his classic clubs collection evolved into a business. As the business flourished, Grace started to tinker with club design using the insights he had gained from studying the great clubs.
In 1994, he had the opportunity to show one of his prototypes to World Golf Hall of Fame member Nick Price. Price was warming up for a tournament when he tried Grace's putter. He became so excited by the results, he replaced the putter he had been using with Grace's prototype, called "The Fat Lady," for the final two rounds.
The following week Price used the "Fat Lady" at the PGA Championship, winning wire-to-wire and talking about his new putter the whole time.
Thanks to Price's enthusiasm, Bobby Grace Putters immediately received 27,000 orders for "The Fat Lady".
In the years since, his putters have won over 200 Tour Victories for number one players.
Most recently, Greg Chalmers scored an upset by winning his first PGA Tour Victory after 386 starts with a Bobby Grace putter.
For information on how to start putting like a Tour Pro, updates on his move to Highlands and exclusive Members Only offers, subscribe to Bobby's email newsletter at www.bobbygraceputters.com today.
---
---