KleenStations Impact COVID
Written By: Stephanie Edwards - Cashiers Area Chamber of Commerce | Issue: 2020/07 – July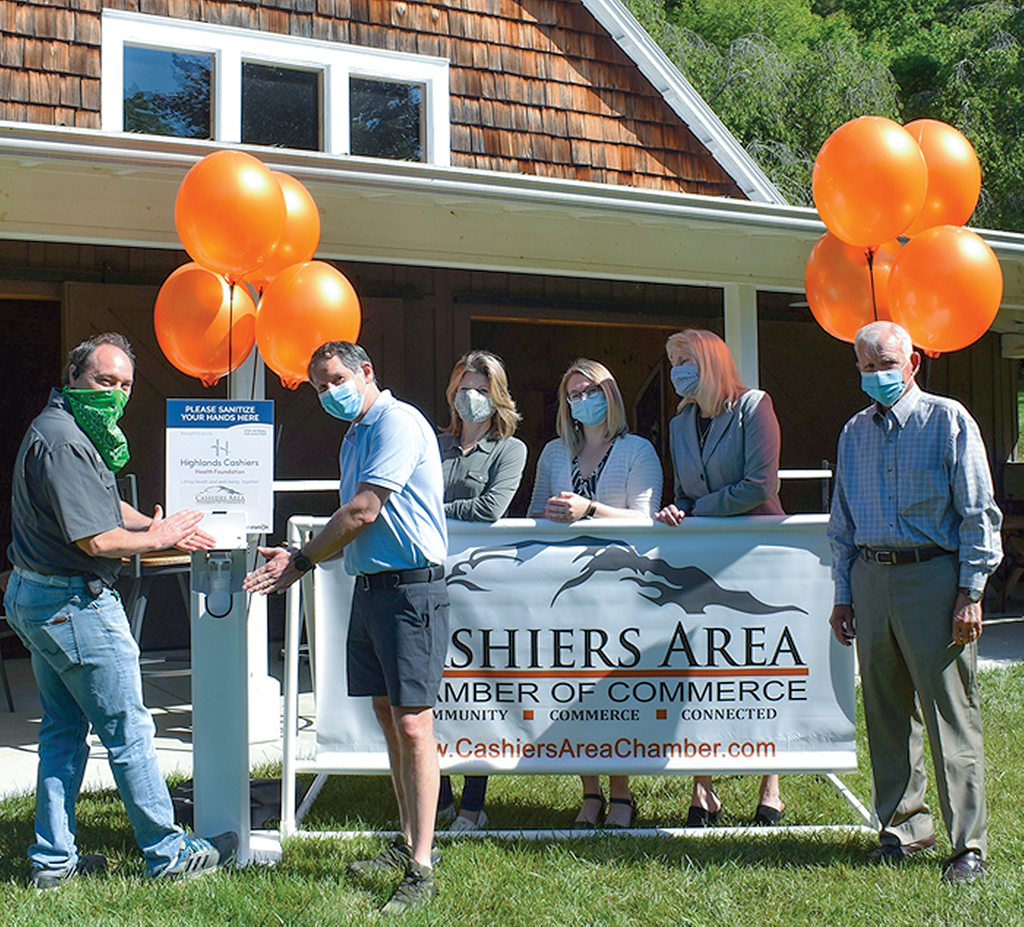 With the generous financial support through a grant from the Highlands Cashiers Health Foundation, the Cashiers Area Chamber of Commerce recently lead an initiative to provide commercial-grade, foot-operated hand sanitizing stations to independent restaurants in Jackson and Macon Counties, including Cashiers, Highlands, Sylva, Franklin and Dillsboro. 
In coordination with the Highlands, Jackson County and Franklin Chambers of Commerce, staff distributed 200 units to help ensure the hygiene and safety of customers, workers and visitors to area eateries and select high-traffic public venues. 
Hand washing and sanitizing has proven to be a major factor in slowing transmission of the COVID-19 virus and other diseases.
"We were delighted to receive significant funding from the Foundation to pursue the project and to have the unique and timely opportunity to work with an industry expert to secure these heavy-duty stations in a time of such need," said Mary Lanning, President of the Chamber's Board of Directors. "Special thanks to Cashiers resident Sarah Chapin for her resourcefulness and commitment to connect us with a national provider of both the dispensers and sanitizer."
The project was presented to the Foundation in May, approved and executed in less than 30 days. The KleenStation hand sanitizing stations retail for nearly $500 each, but by purchasing in bulk, the chamber received a valuable volume discount.  The units were palletized and delivered by common carrier across the region.  
Cashiers Area Chamber board director Glenn Ubertino, owner of Zoller Hardware, was a valuable partner in the effort in lending the use of his store's loading dock to receive the largest tractor-trailer loads.  
In addition, Zoller is now a local distributor for both the units and the 80 percent alcohol-based sanitizer liquid. 
These installations in the local food and beverage industry will promote increased hand washing, generate familiarity with sanitary protocols and instill consumer confidence as our small businesses transition to full recovery from the COVID-19 health crisis impact. 
---
---