How to Enhance Your Highlands Experience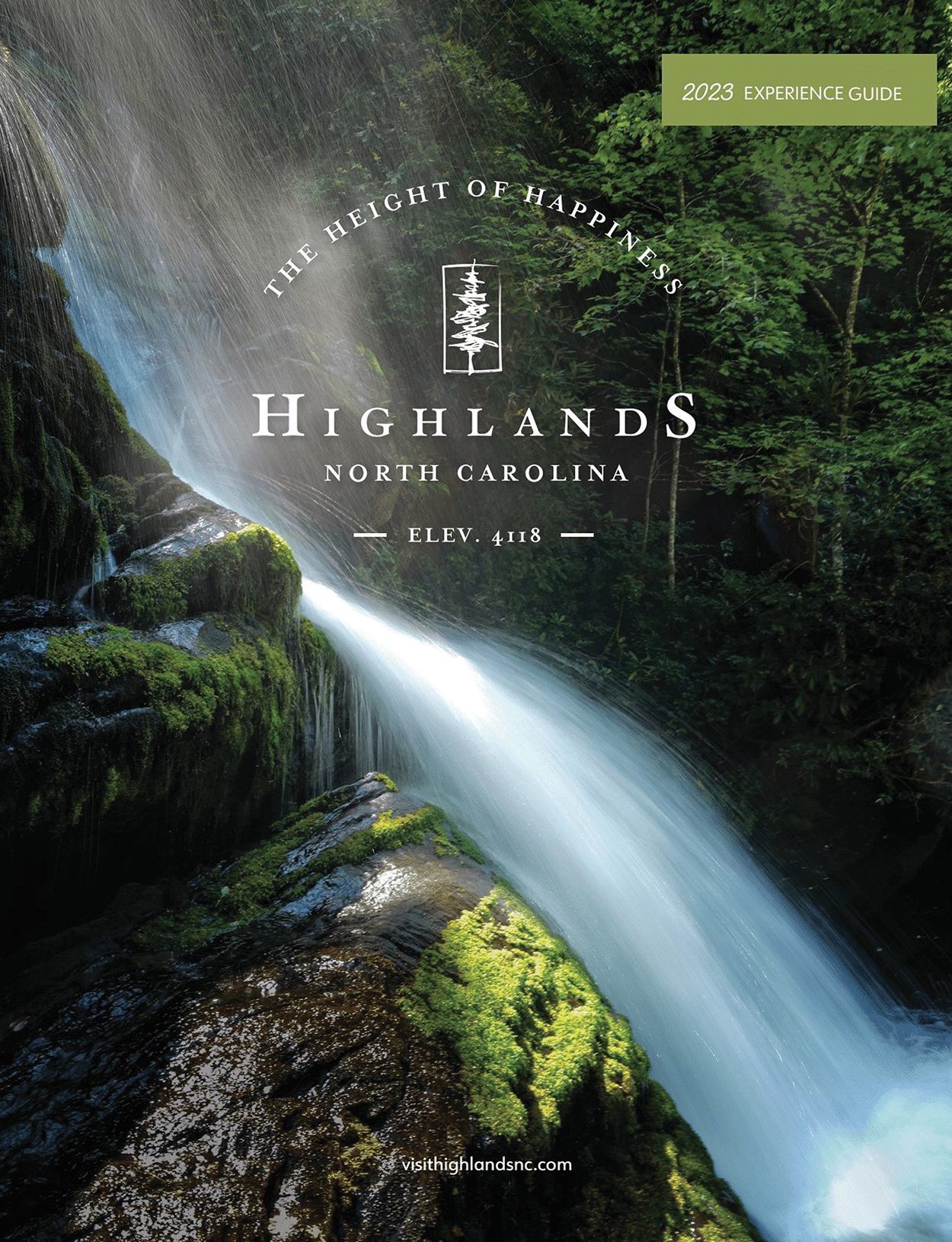 Issue: April 2023
Highlands' 2023 Experience Guide outlines the places and personalities that animate this corner of the Southern Appalachians.
---
The 2023 Experience Guide, produced by the Highlands Chamber of Commerce/Visit Highlands, NC, is now available at the Welcome Center at 108 Main Street and viewable online at highlandschamber.org.
The annual Guide brings to life the people, places and events of our quaint mountain town. This year we highlight area personalities Matt Canter of Brookings Anglers, Betty Chrestman of Unfurl Massage and Bodywork and Chef Kimmy Vos of Highlands Tavern and our new Highlands Performing Art Center. We celebrate the natural spaces and beautiful places our residents enjoy every day and that draw visitors to our community from near and far – our waterfalls, streams and trails. Not to mention our Main Street shops, excellent eateries and lively arts scene. We also showcase the myriad of special events that are held in Highlands throughout the year from Snow Fest @ 4118 to the Olde Mountain Christmas Parade and everything in between, including the following to add to your calendar:
April 15 – Plateau Pick Up
May 19 – Friday Night Live Outdoor Concert Series with Jay Drummonds
May 20 – Meander in May
May 20 – Saturday on Pine featuring The Boomers
June 1 – Volunteer Fair
With the anticipation of the arrival of family, friends or guests this season, the Experience Guide is filled with creative ideas to enhance any visit to Highlands. Formed in 1931 to serve as the voice of business, the Highlands Chamber of Commerce has grown to provide services and support to businesses, residents and visitors. Conveniently located on Main Street in the Marchant-Parker-Davis Patterson House, our Welcome Center is open to all who visit, live and work in the community.
To inquire about becoming a member or volunteer please visit the Welcome Center or call (828) 526-5841.
---
---