Head Innovations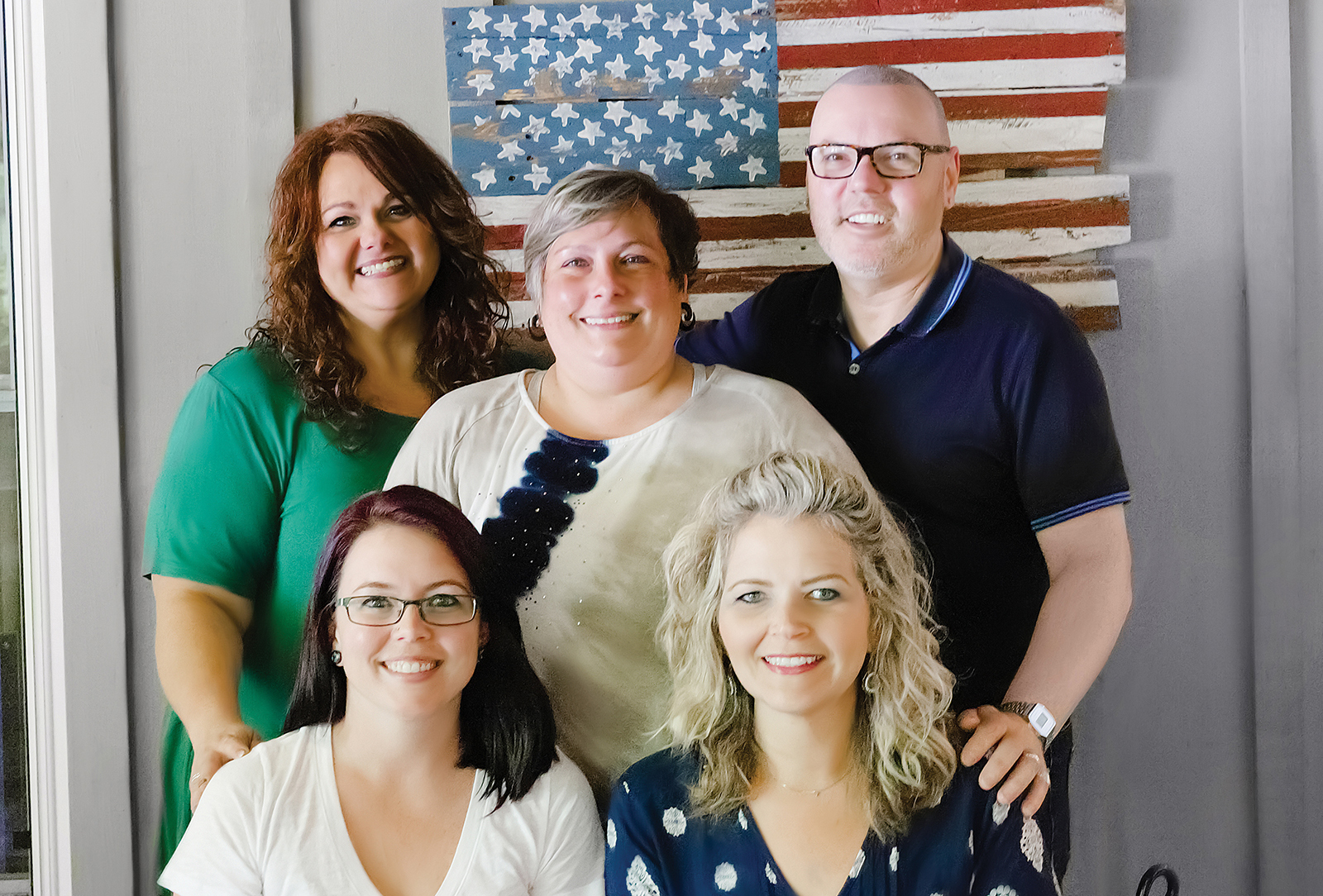 Written By: Ashley Stewart | Issue: 2019/07 - July
Having a creative outlet is one of the most satisfying things in life.
For some people it's painting or drawing. For others, it may be gardening or landscaping.
For Tracy Head and her staff at Head Innovations, it's all
about hair.
Tracy has been a cosmetologist for 22 years.
"I love the creative aspect of it," says Tracy, "This way I can be self-employed and be creative at the same time."
Tracy and her stylists pride themselves on staying on trend with the latest styles and chemical services. Their texturizing service and keratin complex smoothing treatment is perfect for the humid summer months.
The atmosphere at Head Innovations is infectious. It has the buzzing, stylish ambiance of a high-end parlor with the friendly and welcoming air of a single chair salon. The camaraderie and teamwork of the stylists sets the shop apart.
"The staff works really well as a team," says Tracy, "We feed off each other and constantly learn from each other."
The newest addition to this fantastic team is Jane Earp. Born and raised in Highlands, Jane's been in the game as long as Tracy has. In fact, they even went to school together at Southwestern Community College. Her bubbly personality is contagious and adds to the vibe at the salon. Her knowledge and experience have been a valuable addition to the team.
In addition to product lines such as Aquage, Kenra and Big Sexy, they also carry a line of jewelry. Their selection of necklaces, bracelets and earrings gives you that high-end look without the high-end price. When you're ready to let the girls at Head Innovations make you look as fabulous as you feel, give them a call at (828) 787-2343.
---
---