Decor from Europe to Cashiers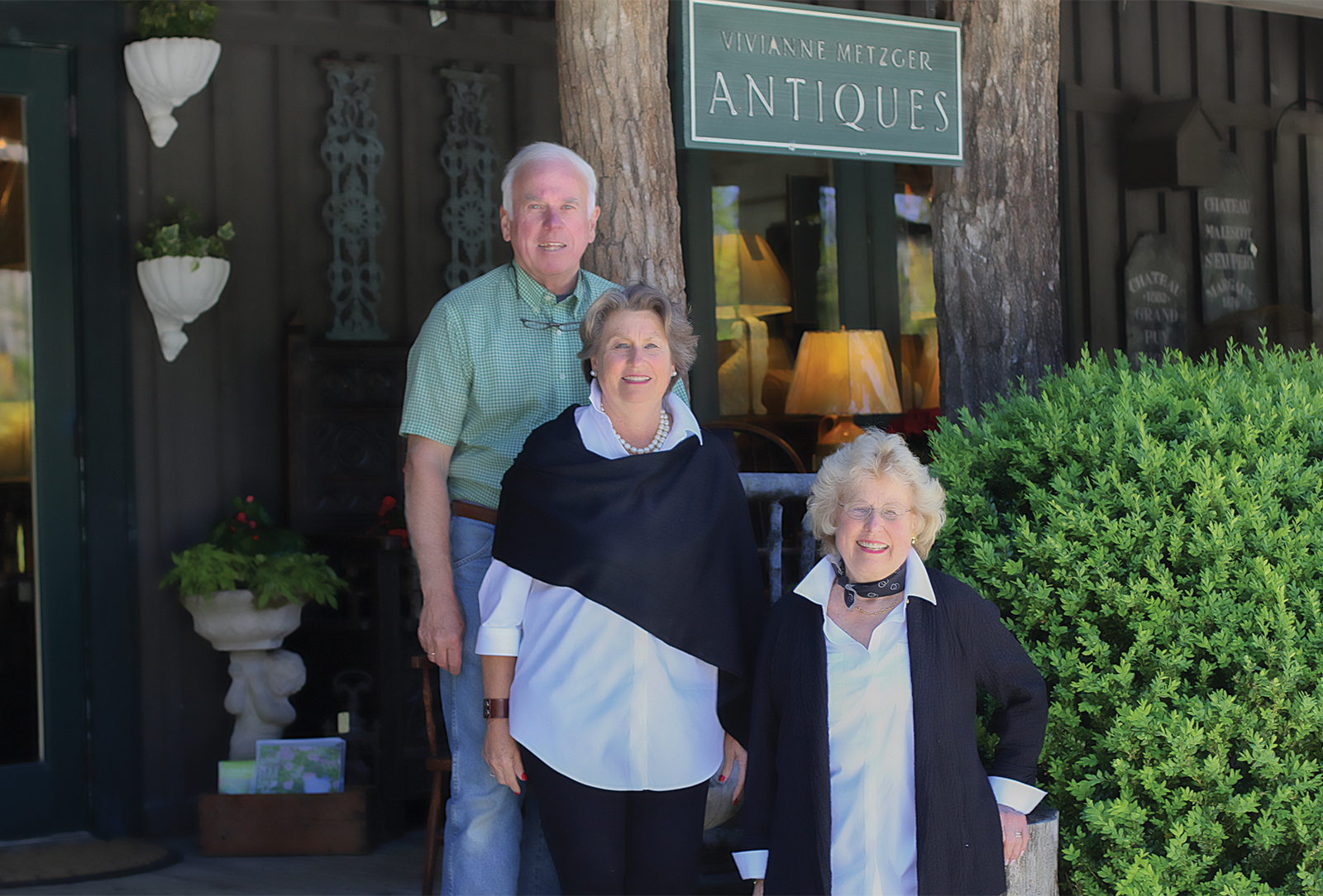 Written By: Jenny King | Issue: 2017/06 - June | Photograph By: Marjorie Christiansen Photography
Vivianne Metzger Antiques originated in Charleston in 1996.
After five years of business on Charleston's famed King Street, Vivianne and husband Bill discovered the beauty and serenity of the North Carolina mountains. The lure of the mountains drew them to Cashiers where they established their shop.
Since 2000 their annual trips to Europe have allowed them to import a fine selection of quality 18th and 19th century English furniture and accessories sought after by discerning buyers from throughout the Southeast. Soon their quaint little shop located at 31 Canoe Point just off NC 107 South in Cashiers was too small for all their treasures, so they added a 2,000-square foot warehouse.
In 2007, they were joined in business by their daughter, Cherie and her husband Bill. The Tibbetts continued the same enthusiasm and zeal that had made V Metzger Antiques a household name in the area. With dedicated dealers working for them throughout the year, customers anxiously await the arrival of containers filled to the brim with the rare and unusual. Whether you are looking for furniture, lighting, mirrors or paintings, Staffordshire, Majolica, or garden accessories – you won't want to miss a visit to Vivianne Metzger Antiques.
Cherie's trained eye selects the best of the best from throughout England. When the containers arrive the trio of Vivianne, Cherie, and Bill work feverishly to exquisitely display their finds for you their treasured customer. Come, browse through the wide inventory. The container from their most recent trip arrived in mid-May so the shop is filled with spectacular finds.
Cherie says, "We have a great time searching for the traditional as well as the rare and unusual. And we delight in finding the perfect match for each customer."
Bring your lists and your tape measure. Take photos of items that catch your eye. Sure, you want to think about it, but don't tarry too long. You never know when someone else will take a fancy to that item, too.
Thank you to the Metzger Team for their energy and dedication to offering each of us a fine selection of quality antiques. We celebrate the past 20 years and wish them many more years of sharing their love of antiques with each of us.
Free delivery from Toxaway to Sky Valley. Shipping available anywhere in the United States. The Shop and Warehouse hours: 10:30 A.M. to 5:00 P.M., Monday through Saturday, May 1 through December 1. Visit their website: vmantiques.com, or call (828) 743-0642.
---
---