Collaborative Building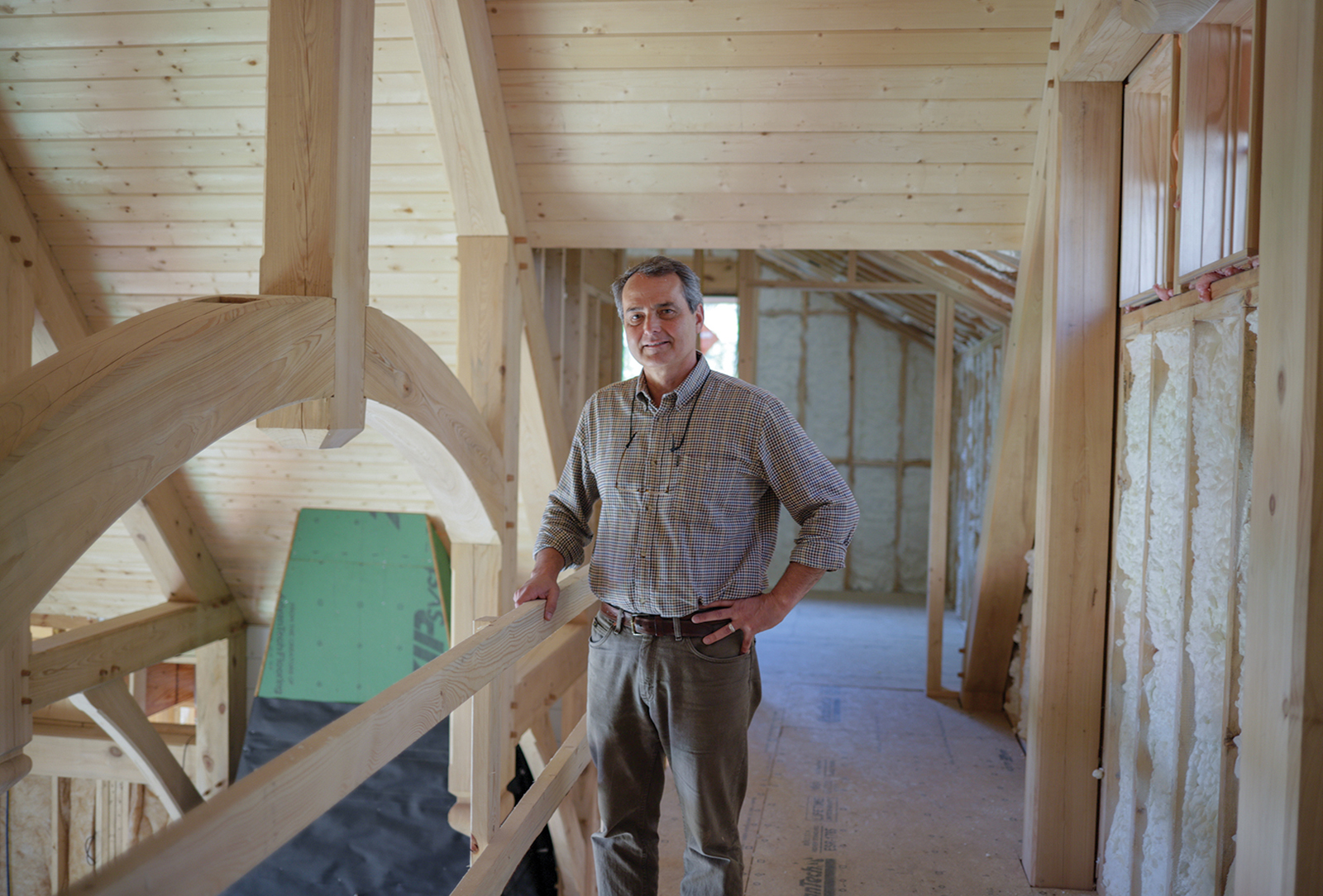 Written By: Donna Rhodes | Issue: 2018/08 - August
The ideal builder-designer is a master architect. His construction rises above his competitors. Good communication is his utmost priority. As an exterior/interior stylist he knows how to marry a home's look and feel to its environment.
Maybe you could find that kind of talent in a large city like Atlanta or New York. But Jim Robinson, owner of Design South Builders, shines at all the above and more. And just like you, he has chosen to live as close to heaven as possible. When it's time to start planning your ideal forever or vacation home, he's right around the corner, and he's ready to make your dream home a reality.
Robinson graduated from Tulane University with a Masters in Architecture. In Atlanta he worked for two architectural firms on both commercial and residential projects. Couple that experience with his strong background in the art of building plus licensure in construction, and you have a slice of pure magic.
With regard to his approach to clients, who often become long-term friends, he says, "I offer unique insight into the whole design build process. Each house is a collaborative effort. Every home I build is unique, from floor plan to rooftop."
He invites clients to go online and pin favorites. That gives him a sense of their style. He envisions what lies ahead … pitfalls, costs, etc… . and is able to steer marvelous dreams into the land of workable and affordable. He takes everything into account, including current and future family members, their ages and restrictions, but most of all he focuses on what is wonderful and how to sustain the wow factor, from breathtaking views to all of Mother Nature's surrounding majesty.
Marvel at the way he marries rustic mountain materials like stone, wood, and natural patterns to contemporary line, form, and function by visiting his website designsouthbuilders.com. Better yet, call him at (828) 577-0407 for a consultation and personal tour of some of his stunning mountain homes. You can also friend him on Facebook: Design South Builders.
---
---