Chamber's New Executive Director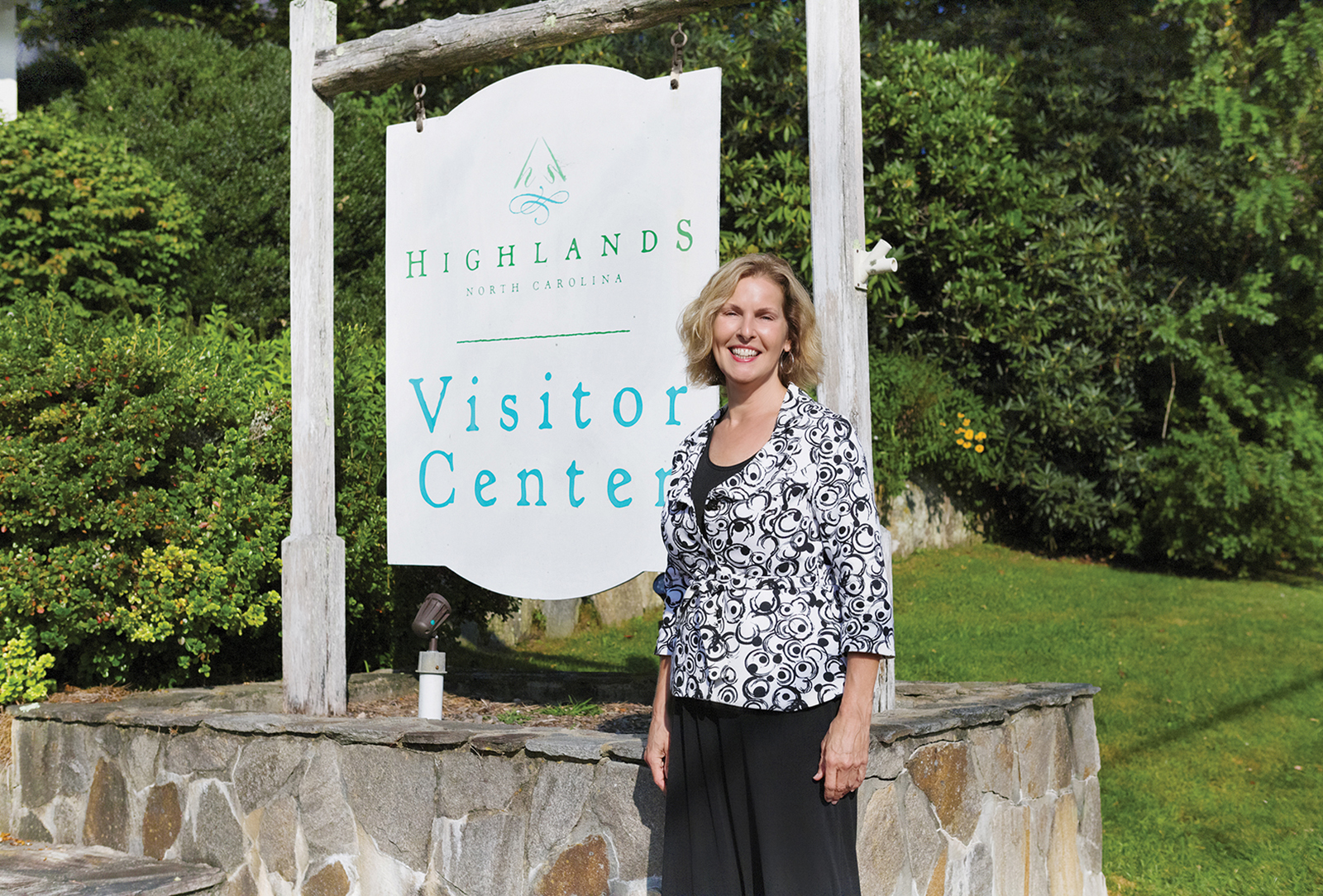 Written By: Donna Rhodes | Issue: 2019/10 - October
Kaye McHan, Highlands Chamber of Commerce's new Executive Director of Tourism and Marketing happens to a whole lot of things …things that have improved business, supported the Arts, strengthened the economy, opened minds, and made whatever group she has joined better for her membership.
Having lived in the Highlands area for many years as Director of The Bascom and more recently working with Advanced Equine Comfort and International Friendship Center, she is practically kith and kin. She took a lead role in spearheading the conception and creation of The Bascom as it burst from its cocoon at the Hudson Library. She directed several non-profits involved with humanitarianism and the humanities.
What she does best is organize while looking at the big picture. Her strengths are getting things in place, searching for and bringing new talent on board, while keeping all the wheels turning in the meantime. In other words, she sees all the pieces, fits them together, connects all the dots and Voila! A piece of art evolves…a masterpiece of enterprise and success.
What will she bring to the Chamber's table?
She answers, "The Chamber worked hard to establish a new Highlands brand and promotions to expand the season. By building on that foundation, we will be growing revenue, we will be strategically working with the Town and businesses to strengthen our economy during the extended months with comprehensive destination marketing that also supports our residents."
Kaye has a favorite quote: "We have two ears and one mouth so that we can listen twice as much as we speak." As she gets established in her new role, she will be listening a lot.
Then she will get busy going out and happening to things.
---
---