Celebrating all Seasons, Highlands Chamber of Commerce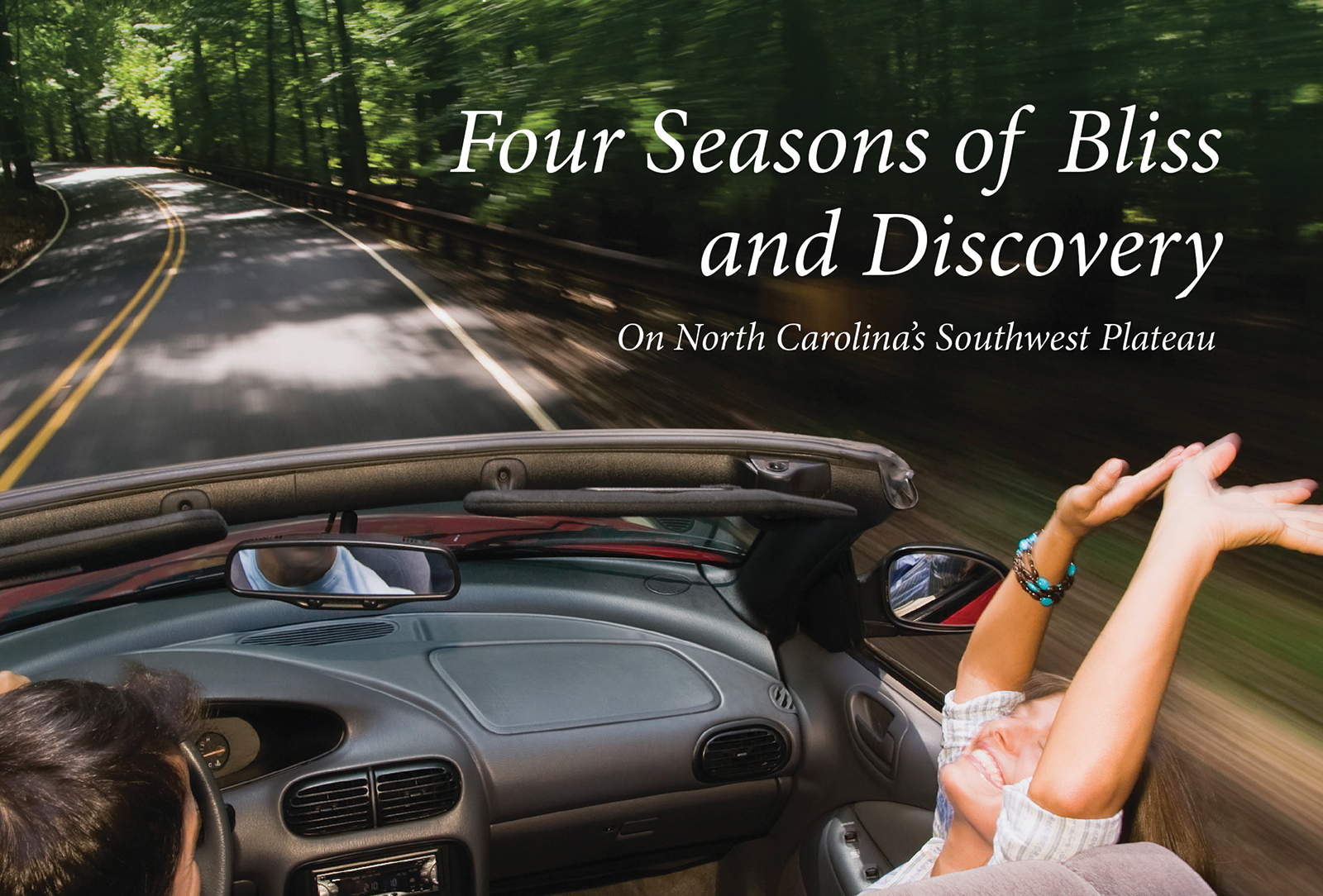 Written By: Donna Rhodes | Issue: 2018/05 - May
You've seen them on countertops, coffee tables, in businesses, in homes, in the hands of visitors touring the local trails and city walks.
They are the new "2018 Highlands Chamber of Commerce Destination Guides," 108 pages of share-worthy photos, info, resources, hot spots, nature, business, and local points of interest. These handbooks are brimming with ways to elevate your attitude. Highlands is the ultimate eat-stay-shop-play destination.
The town has always been treasured for being an out-of-the-way, welcoming mountaintop retreat. Summers are generally the busiest season, but now, thanks to the astute planning of the Chamber of Commerce, Highlands is recognized for its four beautiful and distinct seasons. Visitors are taking advantage of year-round opportunities to (repeat our new mantra) eat-stay-shop-play.
Many businesses are remaining open all year 'round. The Highlands Playhouse entertains January through December with first-run movies. Hudson Library is open 12 months a year, providing a good read to be enjoyed by a roaring fire in Winter or a meandering stream in summer.
Fall and Spring are a delight unto themselves, with nature ablaze in seasonal color and restaurants catering to the marvelous variety of flavors that fall and winter fruit and vegetables provide.
Entertainers are enjoying extended seasons, performing spring into the winter holiday season and select days beyond. Every day, all year round, offers a new experience. Highlands isn't just for school's-out summers anymore. We're getting in touch with our seasonal selves, exploring the mountainsides and celebrating the dramatic changes Mother Nature blesses us with.
And speaking of all that beauty, share your personal Kodak moments by submitting them to the Chamber's online photomontage. Call the Chamber at (828) 526-2112 or visit highlandschamber.org for more information. Stop by the Chamber and say hello at 108 Main Street. While visiting, pick up a few copies of the "Destination Guide" to share with friends and family. Patronize the businesses that contributed to the look, heart, and support of the Highlands Guide.
Whether you're play-cationing or calling the Plateau home, join a host of Highlanders who are living in and loving our little piece of heaven 24/365.
---
---