Bringing Print to Life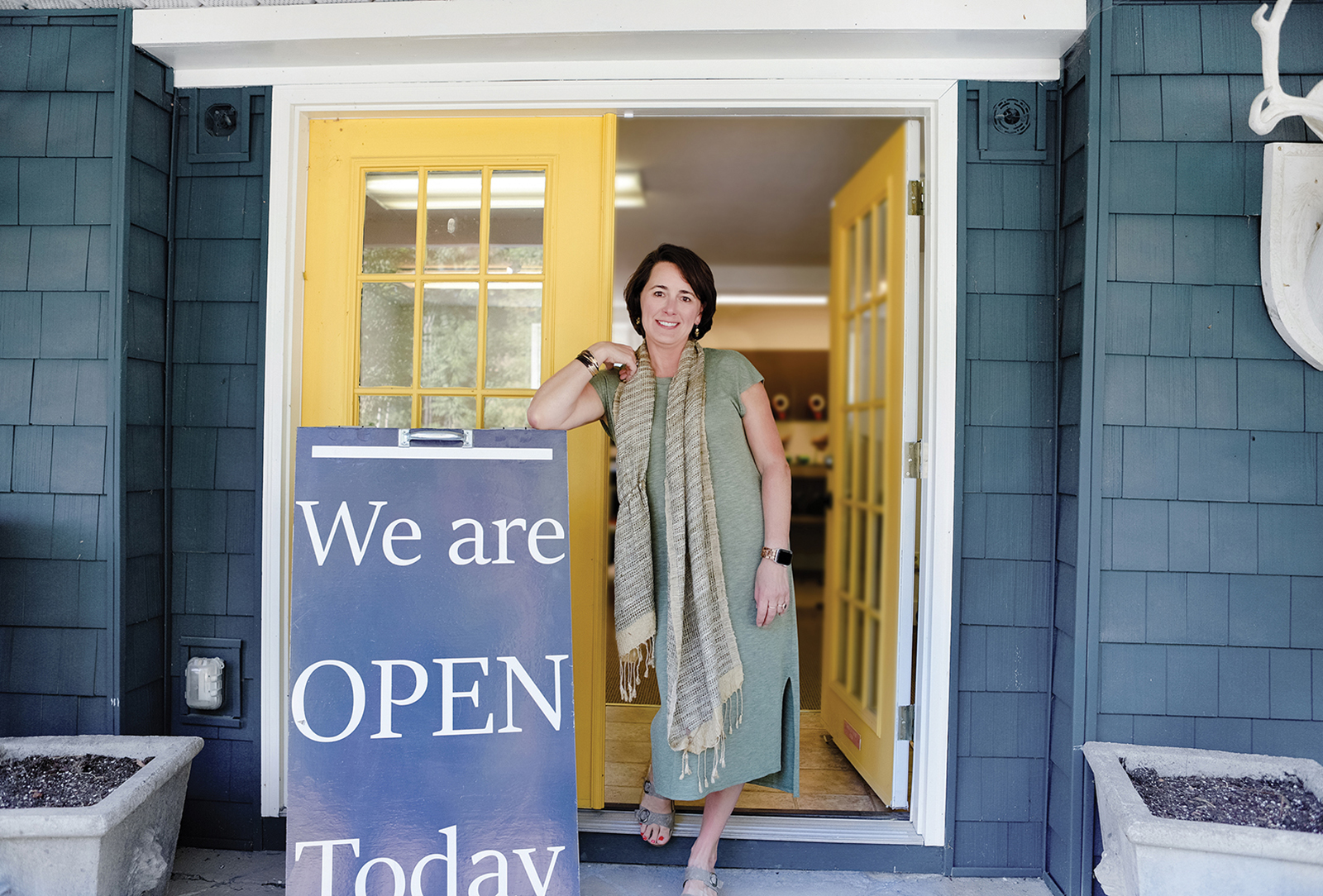 Written By: Luke Osteen | Issue: 2019/10 - October
In retrospect, it makes perfect sense. Cashiers lacks a large scale business printer, and there's no one offering high speed document scanning, faxing, and copying.
This oversight finally struck Colleen Kerrigan, the owner of The Business Spot in Highlands.
"Not only did these basic services not exist, there was clearly no such thing as a wide format printer for blueprints and other large prints; design services for items like business cards and custom invitations/notecards; and a notary, so it made sense that we'd open in Cashiers," she says. "We can also offer some limited secretarial services. We are currently enrolling our Cashiers employees in the notary course. We hope, by the end of 2019, to always have a notary on site."
"We are starting out very small. The thought was to test the waters at first and see what the needs are. We currently have a limited amount of office supplies, inks and greeting cards. Also, we will not offer all of the shipping options that we offer in Highlands. There is already a UPS shipping option at Stork's and the Post Office is just around the corner from us. We're now a FedEx Authorized Ship Center. That means we can take drop-offs and initiate shipments for FedEx Ground and FedEx Express."
Colleen's business acumen is a natural progression of something that she's spent her life thinking about.
"I saw a need for a high end 'business center' for Highlands, where vacationers come and still need
business services.
"In 2008 I bought a second home here, which allowed me to come more often. I was looking for a reason to stay longer when I came up with the idea to open a business here. We opened the Highlands store in March 2014.
"I have worked for high powered executives; have been on the ground floor of a start-up business; and have partnered with a CEO of a growing corporation. In all of those situations, I saw the need for good customer service, along with prompt action and quality products."
You can visit the new location at 375 US 64 West in Cashiers, or for more information, call (828) 743-8757. The Business Spot in Highlands remains at 539 Main Street – call (828) 482-0286.
---
---