Bohemia Gallery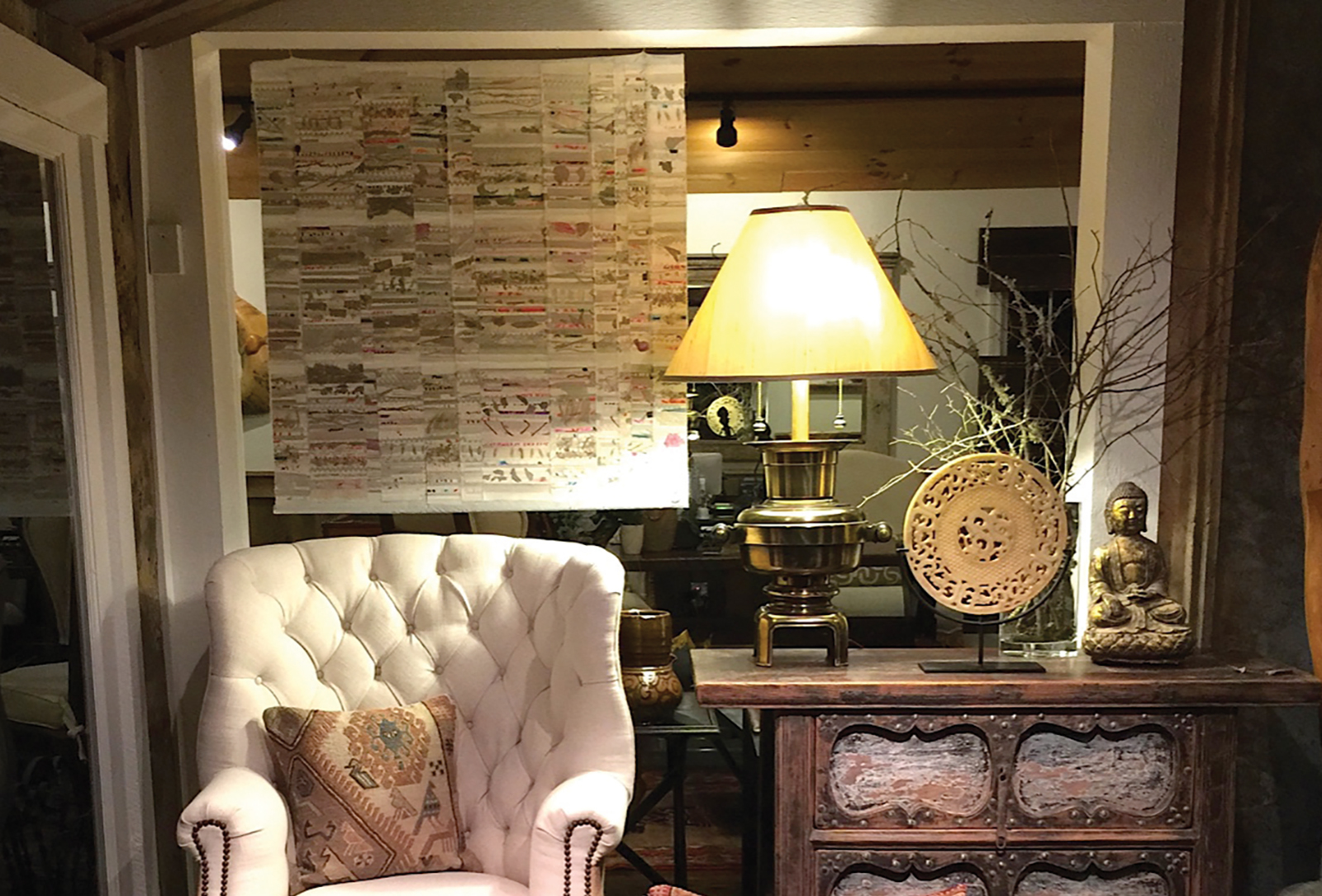 Written By: - NONE - | Issue: 2015/05 - May
The experience begins as you find yourself wrapped in the profound and abundant beauty traveling on scenic Highway 64 bound for the ultimate destination, Highlands, North Carolina.
A place where the heavens put the most exquisite palate of natural creations that one can imagine for all to experience and embrace in awe. Janice and David Levine found themselves on this journey and decided they had found their place to call home. The couple, who are not strangers to the aesthetics and the beauty of nature, formerly residents of the most beautiful stretches of the California coast and wine country to the most stunning desert sceneries of the Southwest, and well-traveled to some of the most serene sacred beautiful settings abroad, decided that Highlands was to be added to their resume of living their life in beauty. The couple purchased a weekend home which quickly turned into their full-time residence. Janice, David's wife, has had in the past design and furniture boutiques. They came across the well-known Twigs Gallery, very successfully owned and operated by Mallory Phillips and Kenny Johnson, long-time residents of Highlands.
It was being offered for sale and the couple purchased the Twigs building and began transforming it into the now Bohemia Gallery. The Levines' focus and heartfelt intention is to bring their aesthetic and creativity to the community through the findings they offer at Bohemia and to assist individuals in creating their own sacred space. The gallery is a collaboration of Zen and Meditative expressions brought to the community in a setting that transforms you the moment you walk through the doors… Bohemia is a visual and spiritual experience you will not want to miss when visiting Highlands. The Levines take great pride and honor in adding to the community of Highlands.
---
---