Blue Ridge Public Safety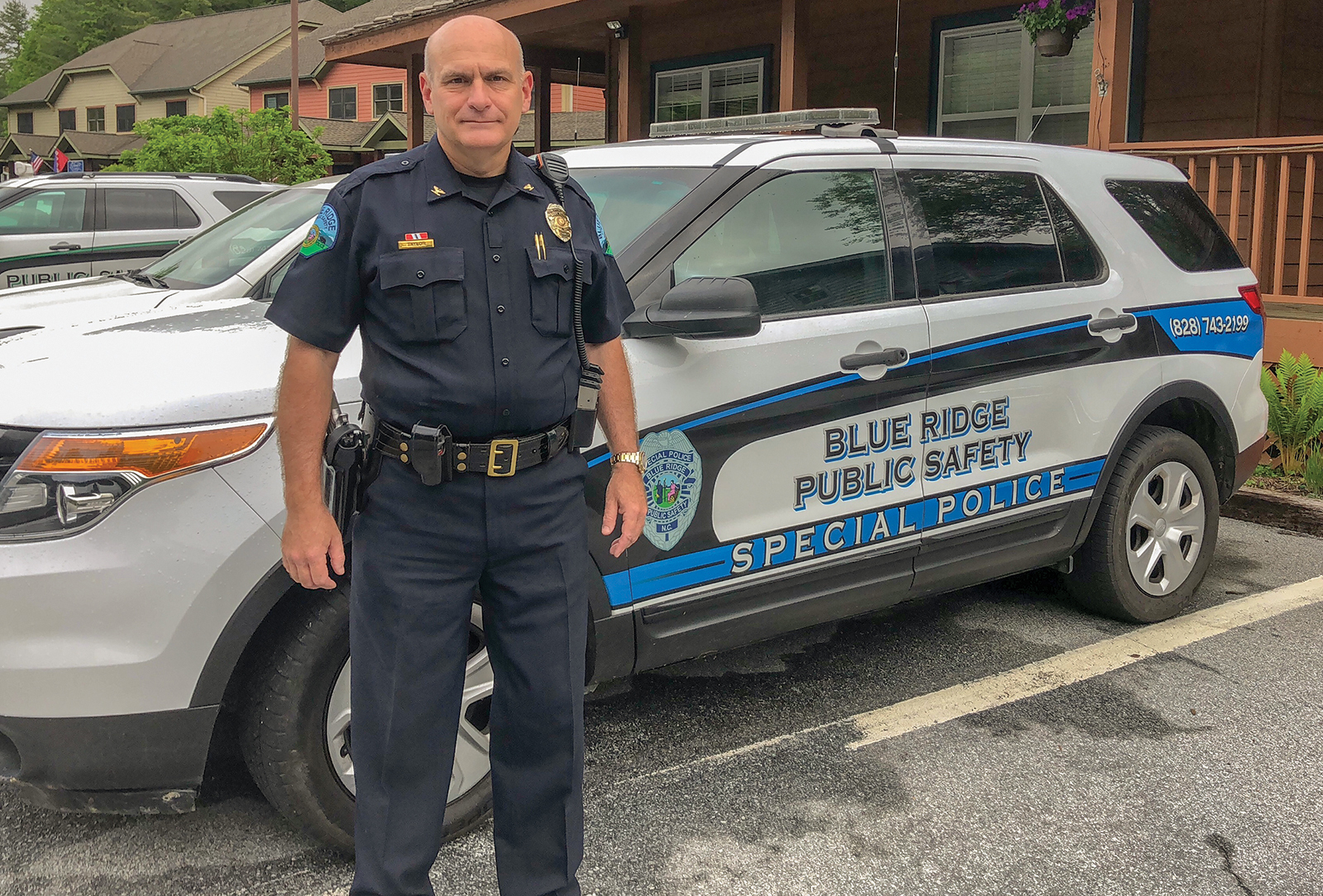 Written By: Donna Rhodes | Issue: 2018/08 - August
You may have noticed there is not a city police force in the Cashiers area. The rural nature of the Plateau makes it difficult to patrol regularly and Jackson County has limited resources. In response to this conundrum, North Carolina started the Company Police Program in 1891. The North Carolina General Statutes gives the Attorney General the authority to commission Special Police Agencies and Officers, which has given rise to our own Blue Ridge Public Safety.
Blue Ridge Public Safety began as Sapphire Valley Public Safety; a special police agency at the Fairfield Inn in 1972. Founded to protect the destination hotel and its clientele, SVPS began contracting with neighboring communities and businesses, providing the same quality service and protection enjoyed by Fairfield Inn. After the tragic fire in 1986, the legacy of SVPS lived on, becoming Blue Ridge Public Safety in 1997.
So, what is a "Special Police Agency" and what sets it apart from city or county police?
"The only difference is that we are not tax funded," says Chief of Police Roy G. Taylor. "We are funded solely through contracts with our clients." For 47 years, BRPS has been a vital asset to this community. All of the officers go through the same rigorous background checks and intense training programs as any other law enforcement officer. They have all of the same authority, but their jurisdiction is limited to the areas they are contracted to.
"We have contracts with the majority of business and communities along the Highway 64 corridor in Jackson County," says Chief Taylor. BRPS patrols 24 hours a day on their client's properties, making sure doors are locked and nothing is out of place. They monitor residential alarms and perform weekly exterior walkarounds and interior safety checks for vacation homes during the winter. For the Property Owners Associations that have contracted their services, Chief Taylor or one of his officers attends every annual meeting to provide them with updates and statistics on criminal activities in their communities. BRPS is an invaluable part of the community, helping with everything from unlocking cars to responding to medical emergencies. For more information, call (828) 743-2199 or visit blueridgepublicsafety.com.
---
---