Acorn's 2019 Trunk Show Parade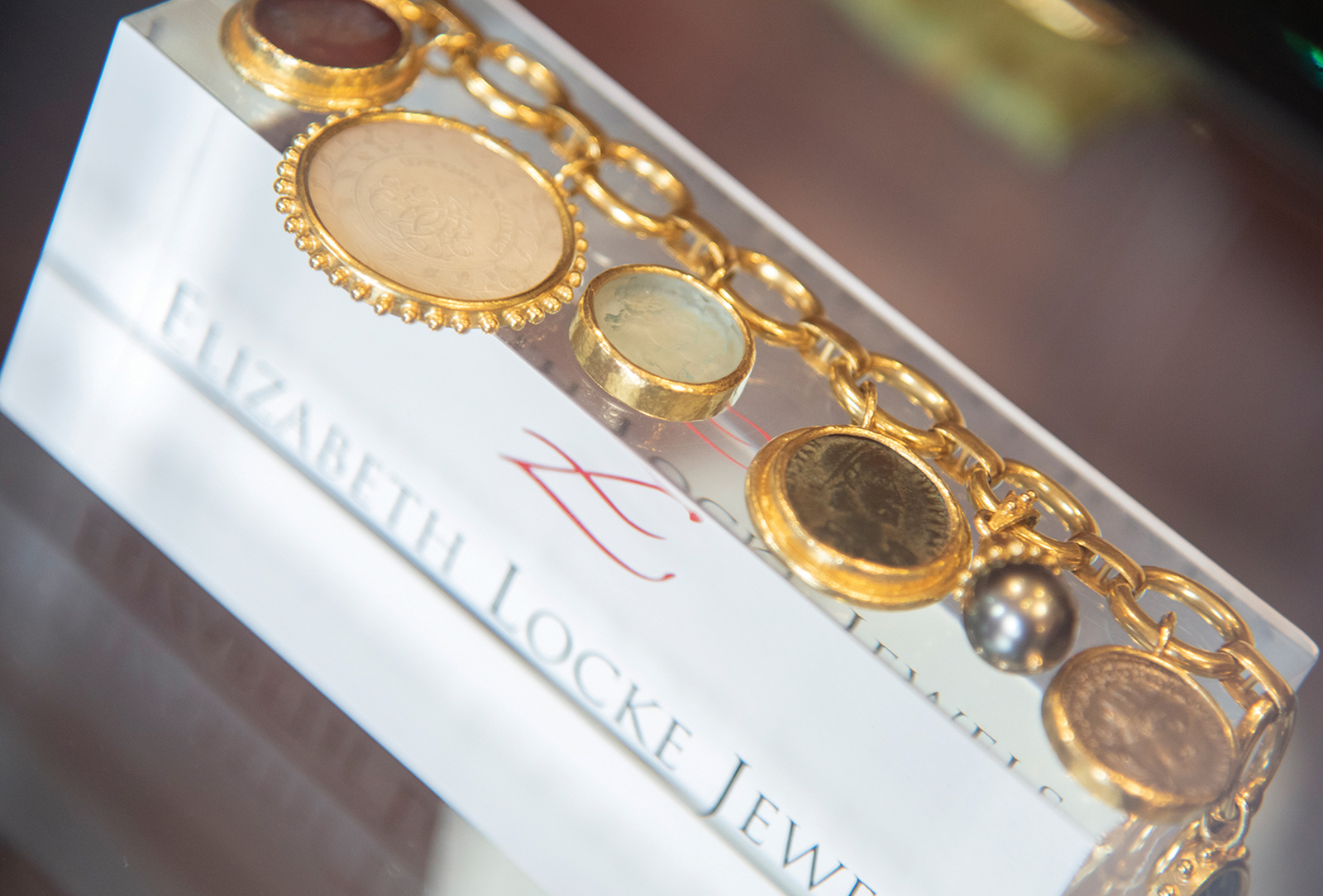 Written By: Ashley Stewart | Issue: 2019/05 - May
Highlands is one of the premier shopping meccas in Western North Carolina. The wide variety of fun shops, boutiques, and consignment markets hold some of the most unique treasures available – so no visitor should town leave empty-handed. Trunk shows, in particular, are an enjoyable way to meet your favorite designers and see all the season's newest offerings.
And no one does trunk shows better than Acorns Boutique.
For 14 years, Acorns has invited countless jewelers, clothiers, and designers to showcase their full lines in their store. The ever-popular events are scheduled throughout the summer months – from the first of July to the end of August, with a few fall season shows sprinkled into October.
"We view these shows as more than just a shopping trip," says retail director Holly Laughridge. "We set things up to be welcoming and personal. Drop by our new location and have a glass of champagne and chat with the artists and staff. There is so much talent out there, and we are thrilled to be able to bring some of it to the area."
Last November, Acorns moved from its original location on Main Street to 212 South Fourth Street and joined the already amazing community of retailers "on the Hill." By combining the clothing boutique and home accents shop, customers receive better service and are now able to find a wider variety of goods conveniently located under one roof.
There are 13 trunk shows scheduled for the 2019 season, including Jan Barboglio's show in August. They are excited to welcome Jan's son, Angus Macdonald and his wife Jessica, as they showcase the highly-regarded line of iron and glass home accessories and gifts. Elizabeth Locke Jewels will be in store the third weekend in June, and again in August, with the entire collection of famously hand-hammered 19k gold jewelry, which includes new pieces that perfectly coordinate with her existing pieces. Planet Clothing has also scheduled two shows, in June and August. There will also be new vendors to explore this year, including jewelry maker Monica Rich Kosann and artist Dena Lyons with her beautiful scarves and ties.
For more information about this year's schedule, visit oldedwardsinn.com/shopping or call (828) 787-1877.
---
---