A Hen House Goodbye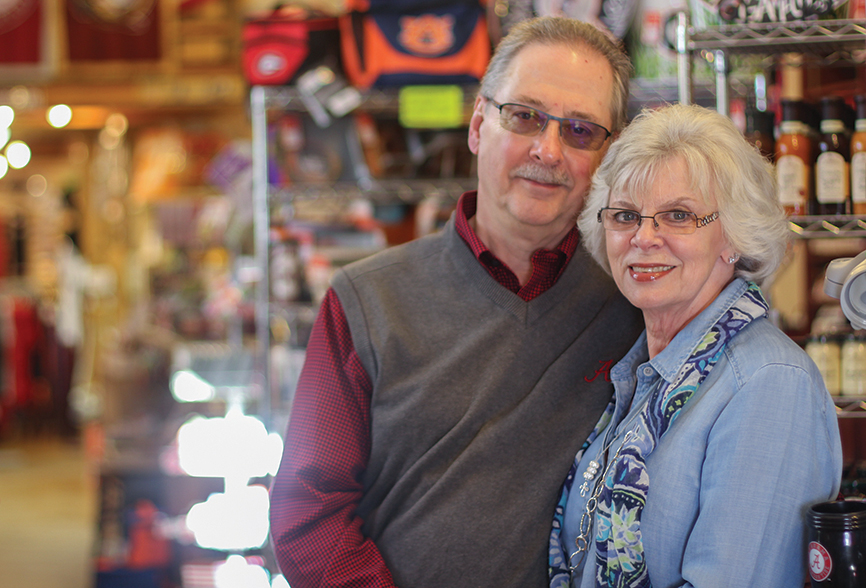 Written By: Mary Jane McCall | Issue: 2015/11 - November
Debra and Lloyd Wagner became Highlanders 15 years ago when they made the decision to move here from Alabama after visiting for 15 years. Each year the call became stronger and then fate and a stroke of genius stepped in.
Like many folks they had learned during their visits to love the three pepper jam stirred up by Elizabeth Edwards at The Condiment Shop. Realizing that the closing of that shop left a hole in the collective culinary palate of the town, the small notion of opening a business and making that jam a focal point grew.
They initially bought The Bird Barn, which was located in the little red barn where Acorns is now. Obviously they sold all things bird-related but they made sure that they had an ample supply of three pepper jam. Word spread, their business grew and they added more gourmet food items and handmade pottery to their inventory. One year later they opened a second store, The Hen House, in its current location. The Hen House grew to include Sidelines in 2013, when they added a line of collegiate game day clothing and accessories. The good news for sports fans is that Sidelines will remain open under new ownership in a different location on Main Street.
A funny thing happened during the past 15 years. While they were enjoying running their thriving business and making lifelong friends, their family grew to include five granddaughters. Much like the light bulb that went off when they realized they wanted to move to Highlands, they realized that it was time to retire and take time to watch their granddaughters grow – maybe take them to a 'Bama game or two.
This doesn't mean that they are leaving Highlands for good, but they plan to divide their time between Alabama and Highlands. When asked what they will miss most they both, in unison, agreed that it will be the people – their friends, neighbors and customers. They are grateful to everyone for making their time here so memorable and want to thank everyone for rolling out the welcome mat as only Highlands can do.
Take time between now and the end of the year to stop by and wish them well on their journey. While there, start your holiday shopping and take advantage of the 25-75 percent off sale. The Hen House/Sidelines is located at 488 E. Main Street.
---
---