70 Years of Fabulous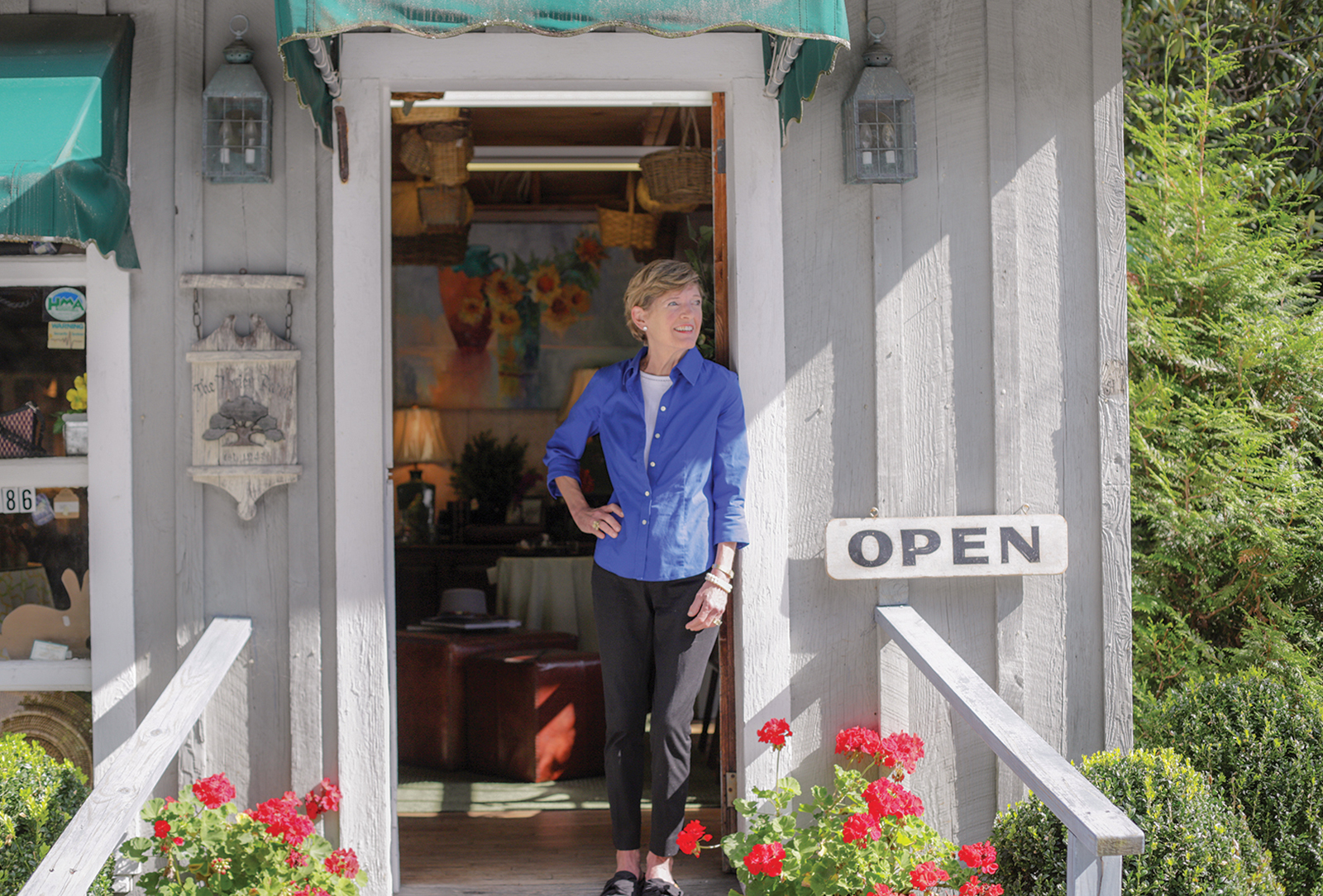 Written By: Mary Jane McCall | Issue: 2018/09 - September
Once upon a time in a little cottage tucked on the side of a busy highway there lived a charming little store called The Brier Patch, and that charming little cottage and that equally charming business are still here today, celebrating their 70th anniversary. Jack and Catherine Peay invite you to stop in and celebrate their anniversary with them.
The business was opened and the store built in 1948. Though it looks like a repurposed home, the building has in fact always been a storefront. Catherine is the daughter of Jon and Virginia Appelton who bought the business in 1982. As business has grown, the building has been added onto several times, but has always managed to keep that cottage feel.
Stepping into this oasis is a delight for the senses. It is immediately calming with lively colors, natural light, and the hypnotic sound of a slightly creaking wooden floor as you meander through looking at every delightful treasure in this gift and home accessory store. You may think you're stopping by for a short visit "just to look," but you'll become so entranced you'll stay longer.
They feature a multitude of lamps for your every need; an array of beautiful pillows (dog lovers will especially love their breed specific pillows); hostess gifts of every imaginable kind; décor items, including this year's best seller: tabletop fountains; vases; silk flowers, plants and containers; and charming teak stools hand painted and carved in Thailand but designed by an American artist in Summerville, S.C. They also feature fine furniture pieces.
Which brings us to the pièce de résistance, the original artwork by Jo Ann Williams Walker, whose paintings adorn the walls, and whose bright colors enhance the light and brightness of this business wonderfully. It is a match made in heaven, and the paintings themselves are created in a place some would call heaven, the back porch of The Brier Patch. This serene covered porch, with a stunning and unexpected view of Shortoff Mountain, overlooks a delightful backyard garden and serves as Jo Ann's studio. It also serves as a favorite for customers who look forward to sitting for a bit in this peaceful little alcove.
Catherine and Jack welcome old friends and new to stop by and see them at 4186 Cashiers Road. You'll be glad you did.
---
---