Where Every Bird is Royalty
Written By: Donna Rhodes | Issue: November 2023 | Photograph By: Susan Renfro
The high-rise avian apartments of Todd Wolfe are earning plenty of satisfied Tweets from their residents (and the people who love them).
---
If you want a proper birdie perch on your porch, Todd Wolfe can build you an amazing home-tweet-home. 
After 38 years as an AT&T employee (10 years of it as a tech), Todd opened the door to a second life – a retirement on his family's favorite people-perch, a Highlands mountain. It's there he added that woodshop he'd been craving for years. Today, at his workbench, he daily plans, plays, and builds unique birdhouses (and occasional cabinets and display cases) that prompt you, the chickadees, and Carolina wrens to chirrup a celebratory, "Wow!"
What steps led Todd to his lifelong quest? 
He says, "While doing a routine phone tech visit, I was impressed with a client's home-built woodshop. While solving his tech problem, I told him I was toying with the idea of working with wood. He told me to start with birdhouses. They would teach me how to do measurements and practice design. I kept that in the back of my head." 
When he retired, all those cabinets and birdhouses spinning around in his mind for years were set free. He started designing them. The results took flight.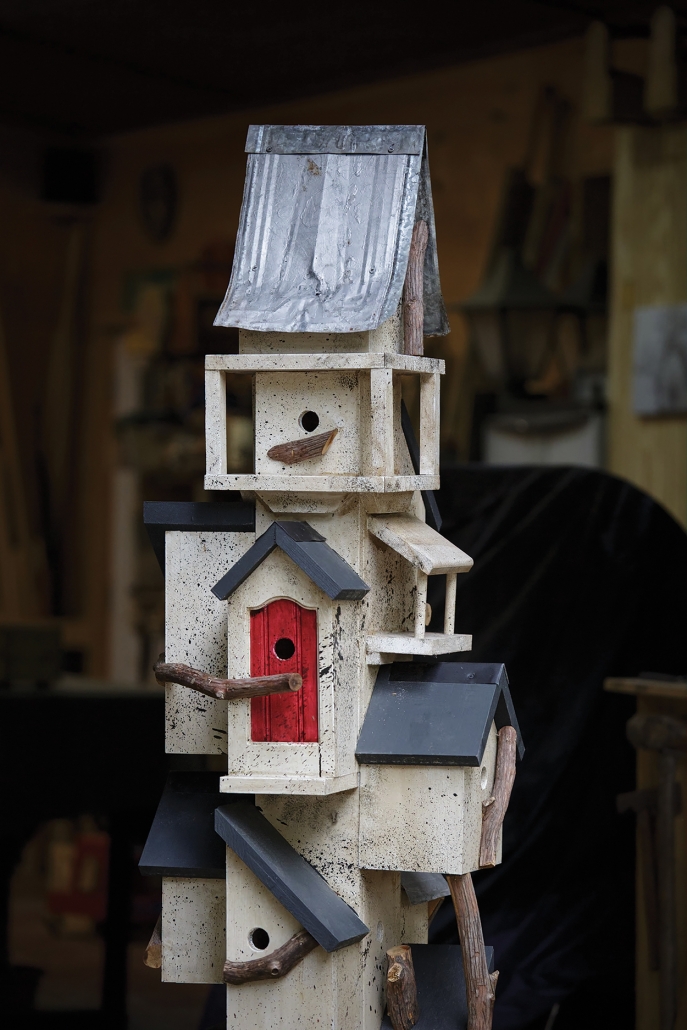 The birds for which he built houses and the people who fancied them are flocking to his shows these days. He has a sizeable list of commissions. It's no wonder. He carefully seeks out repurposed woods including barnwood, only the finest. He (with his wife's assistance) uses quality house paint (three coats) and does a finishing stain that gives each house a striking vintage look. The roofs are made of quality wood pieces or tin from salvage of an Asheville Victorian home. 
Just like the detailed labor in his previous job, his craftsmanship is meticulous and houses take days to make. The houses are long-lasting in terms of construction, design, weather-proof, and paint jobs that last for decades.
Todd's specialty is high-tower bird houses. They can be as high as 6 feet, with as many as 20 houses threaded onto a four-inch free-standing post. The houses can face north, south, east, or west. You can request a 4, 5 or 6-foot tower house with your choice of finishes. Or simply purchase a single birdhouse for an eave or a tree-branch.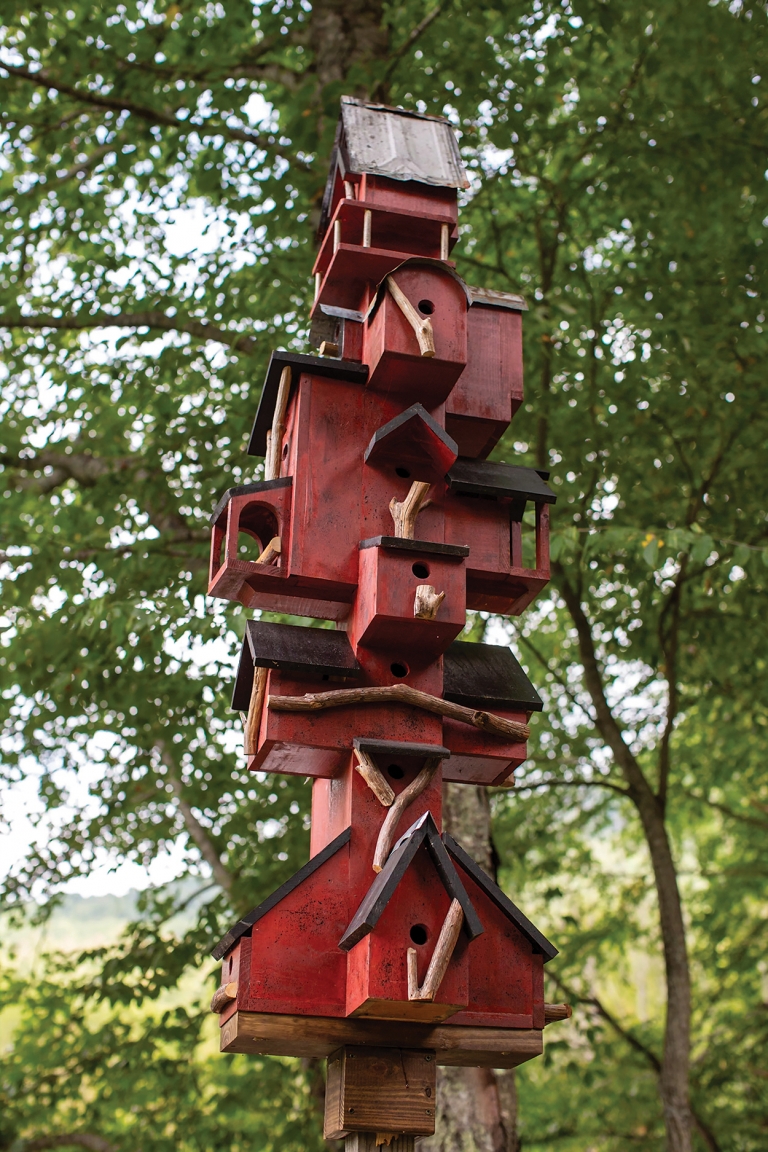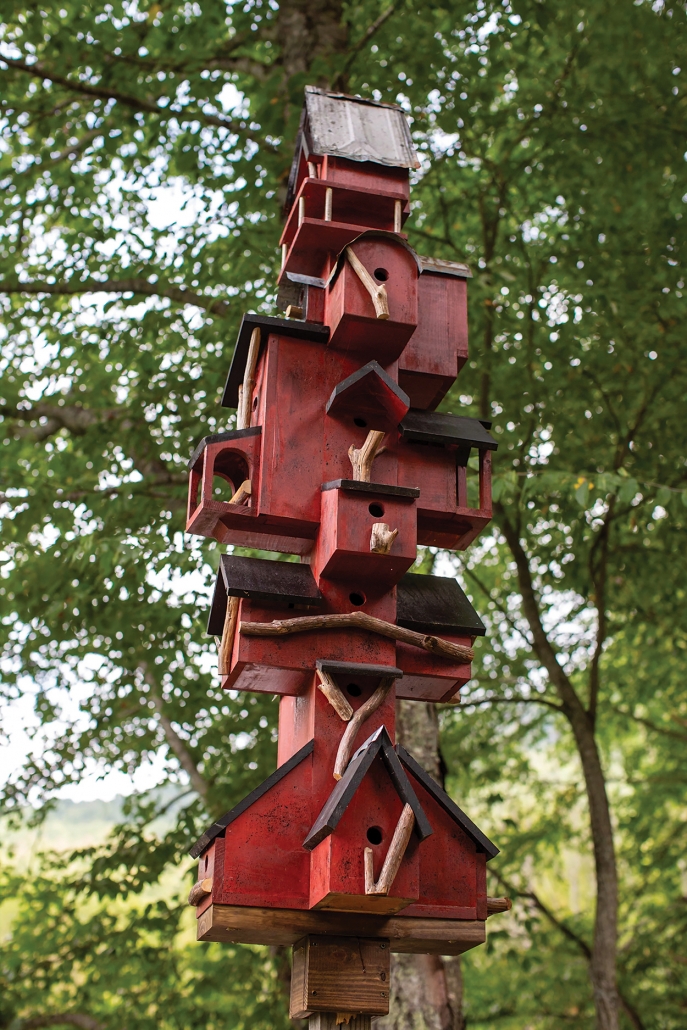 Todd's process is unique, just like his houses. He starts at the very bottom and works his way up. He designs as he goes. There is no endgame in mind except to make a one-of-a-kind bird condo. They might have porches, multiple perches, metal adornments like leaves or flowers. There are a variety of designs that pop into his head as he works his way up. You might say, they simply take off.
To learn more about Todd's work and appearances, visit Facebook: Buck Creek Wood Works. His email is [email protected], or give him a call at (828) 526-3078; and (828) 332-2001.

---
---