The Varied Life of Ann Miller Hopkins
Written By: Deena Bouknight | Issue: 2021/06 – June | Photograph By: Susan Renfro
The frenetic life of Ann Miller Hopkins has provided a bounty of ideas and images for her writing and art.
---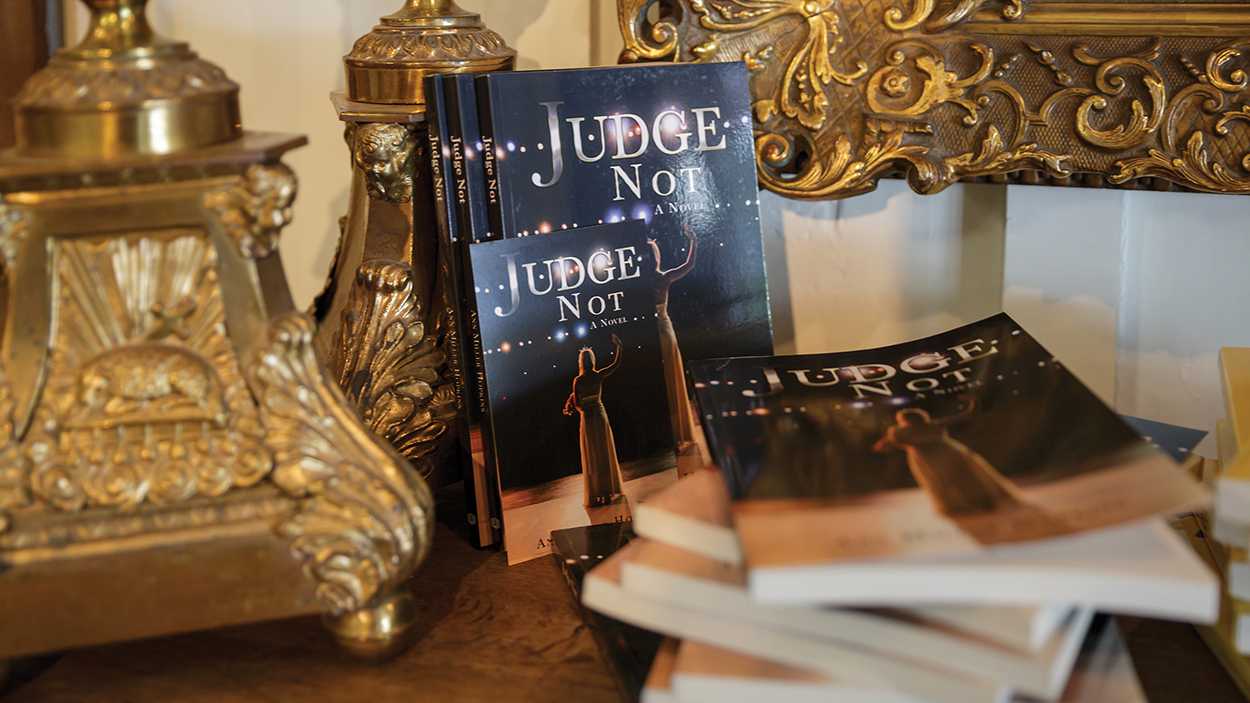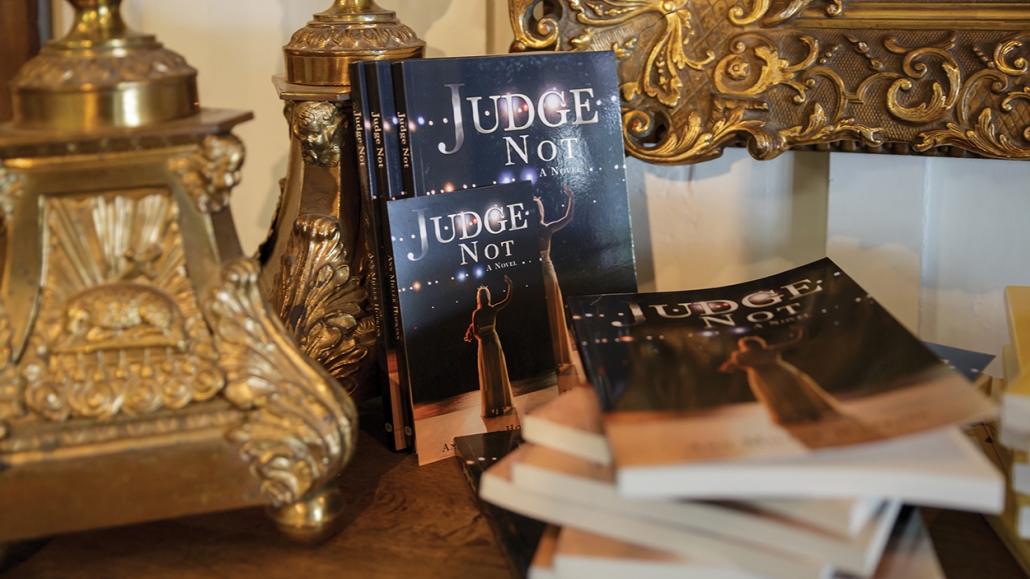 Ann Miller Hopkins has taken that "road less traveled" that poet Robert Frost penned in his famous poem, "and that has made all the difference." 
 A full-time resident in Cashiers with her husband Ed for the past two years, Hopkins has a diverse background – to say the least: journalism, landscape painting, teaching, real estate, beauty pageants, and European antiques. 
Plus, she's an author of two novels: Judge Not and Family Trust.
Judge Not centers on a former beauty queen, who becomes a pageant judge, and her "crazy predicaments" on the rural pageant circuit. Family Trust is a double-entendre title conveying the actual crux of the story, a family gathering together to establish a legal family trust, as well as the mixed bag of love, laughter, and arguments that ensue in families and that ultimately leads to a foundation of trust.
She shared that she has a large Southern family that includes singers, dancers, artists, designers, and beauty queens. While her novels are fiction, she pointed out that there is never a shortage of familiar characters, conflicts, and adventures within Southern families from which to draw inspiration and literary fodder. 
Even though Hopkins has worn many hats and currently owns a small shop called A-List Antiques on Burns Street in Cashiers with her husband, she said, "My first love is writing." 
When not writing or painting, Hopkins traveled (pre-Covid-19) with her husband to places like Belgium and France to peruse and purchase antiques, lighting, and art, or they enjoy visiting family. 
Her own art, some of which is featured on the A-List Antiques website, includes soft focused and serene scenes of water, marshes, boats, and more. Some of her art is for sale at her shop and compliments both utilitarian and ornate hand-crafted solid wood antique pieces. Hopkins' books can be purchased at A-List Antiques or through Barnes and Noble or Amazon sites. 
by Deena Bouknight / photos by Susan Renfro  
---
---