The Significance of Place | The Bascom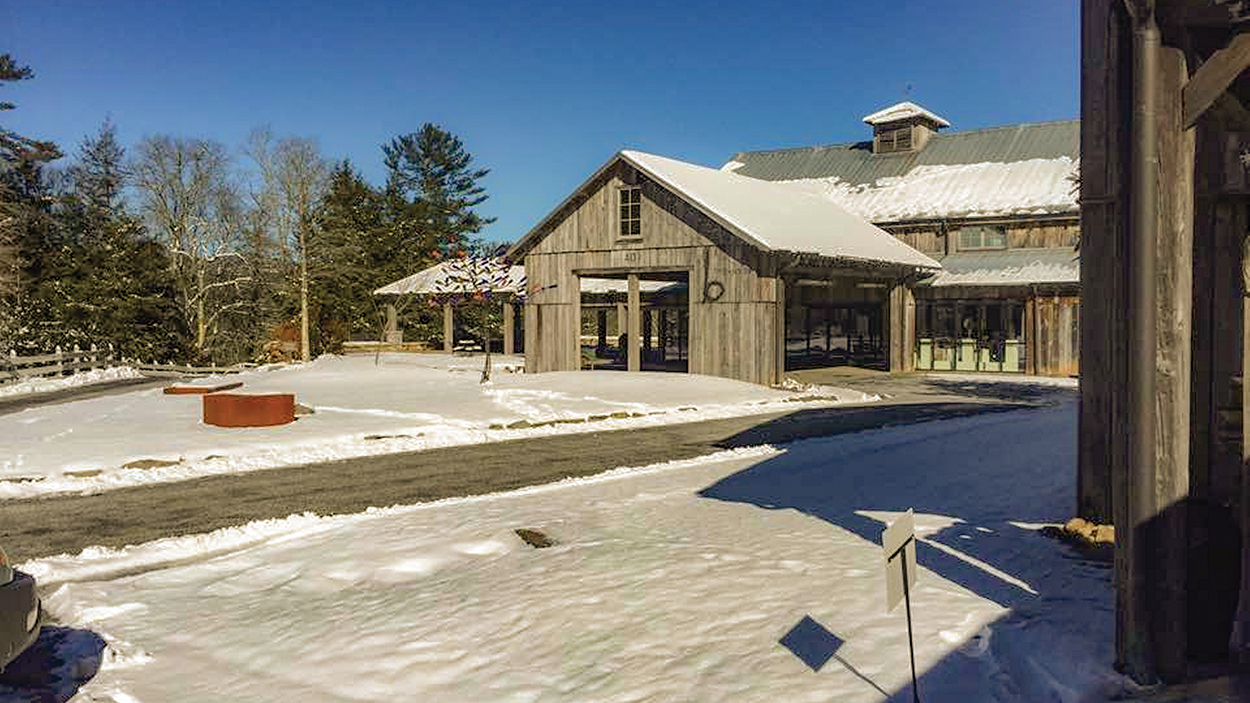 Written By: Billy Love | Issue: Winter 2022
The Bascom is laying out its ambitious 2022 schedule, focusing on the geographic and emotional evocation of Place.
---
Annually in January, The Bascom is excited to announce its upcoming annual exhibition and education programs. Working with the annual theme of Place, we look forward to exploring this concept throughout the year in many aspects of our programming.
Everyone has a place in The Bascom Family. Though the geography of Western North Carolina can isolate the surrounding towns and gathering spaces, a multitude of communities exist within this secluded mountainous region. 
Southern Appalachia has a rich history regarding arts and culture, the environment, and the people that inhabit these mountains. For more than 30 years, The Bascom has been a physical "place" for these communities to gather, share experiences, and engage in the visual arts.
Join us this winter for two engaging exhibitions that explore the new annual theme, and that highlight the works of emerging artists in the region. 
The Bascom is proud to present our third annual call for entries for Emergence: A Survey of Southeastern Studio Programs (formerly 100 Miles), opening January 15. This exhibition series has proven to be so popular that we decided to expand our scope to the entire Southeast! Emergence will showcase the work of faculty and student pairs, celebrating the role of teaching and mentoring in artist development.
The Bascom Winter Resident Artist Program, better known as the WRAP, calls on Students or Faculty from the surrounding universities to submit site-specific installation proposals for The Bascom's intimate Thompson Gallery. The results of 2021-2022 WRAP recipient Colin Dawson will open on January 11.
We are also releasing our 2022 summer workshop schedule in January. The Bascom encourages members to take advantage of Early Bird Registration from January to March. This member benefit gives enthusiasts, amateurs, and professional artists alike the opportunity to secure their spot in one of The Bascom's over 30 workshop intensives led by visiting professional artists from throughout the region.
For 2022, we invite you to celebrate your "place" in The Bascom Family, and to explore the impact that place has on the communities we serve that make this region a beautiful and vibrant place to exist.
---
---