The Drone Guy: Ryan Karcher
Written By: Donna Rhodes | Issue: March 2023 | Photograph By: Ryan Karcher
Ryan Karcher's eagle-eyed view of the Plateau brings another dimension to his art.
---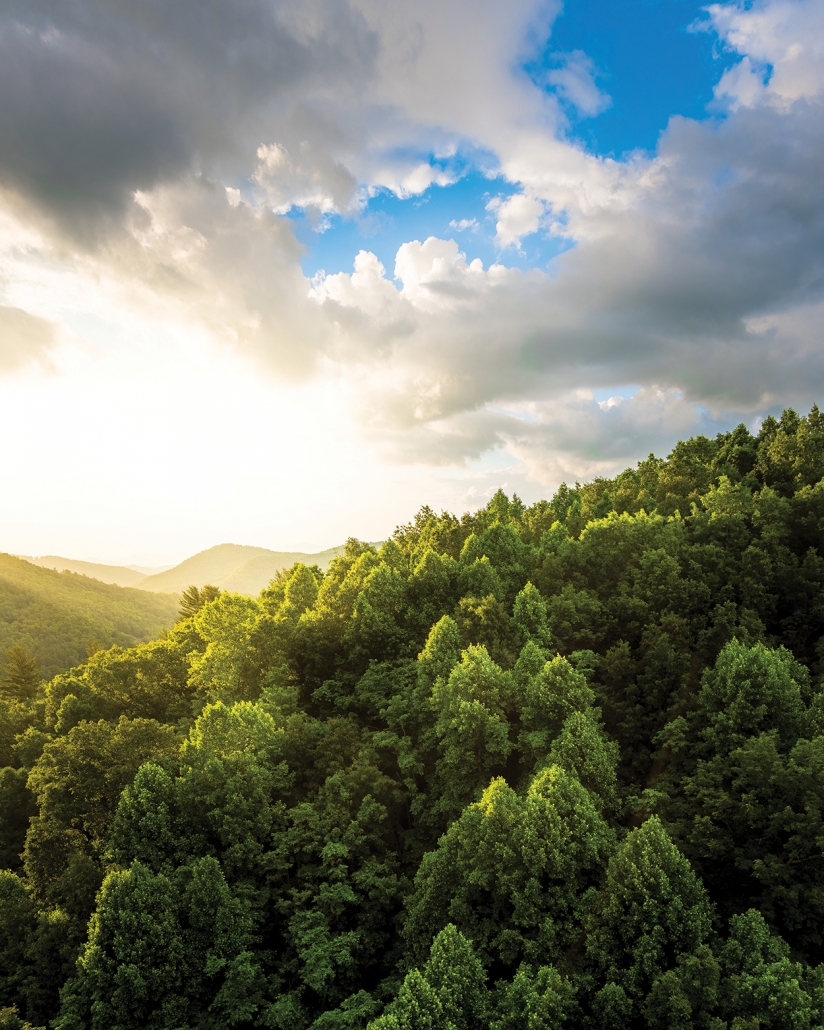 Drones, cameras, and mountaintops – that's heaven for Ryan Karcher, a.k.a. The Drone Guy, an artist who loves using digital equipment to capture Nature's magical moments.
Ryan's images deliver a jaw-dropping wow to visitors and residents of the Plateau. He produces magnificent photos of real estate properties. Before/after a day's work, he satisfies his own creative soul, by preserving Mother Nature's magnificent moments for homes and regional publications.
It's no wonder Ryan is the region's go-to tech photographer. He inherited his sense of design and composition from his grandfather, Jim Fox, a well-respected Highlands/Cashiers architect. Even if you didn't know Jim, you're probably familiar with one of his iconic structures …the fitness center at Wildcat Cliffs. 
From business suits to hiking boots to photo shoots, Ryan, like his grandad, is recognized for his hard work and exceptional eye. Ryan was mesmerized by his grandad's camera.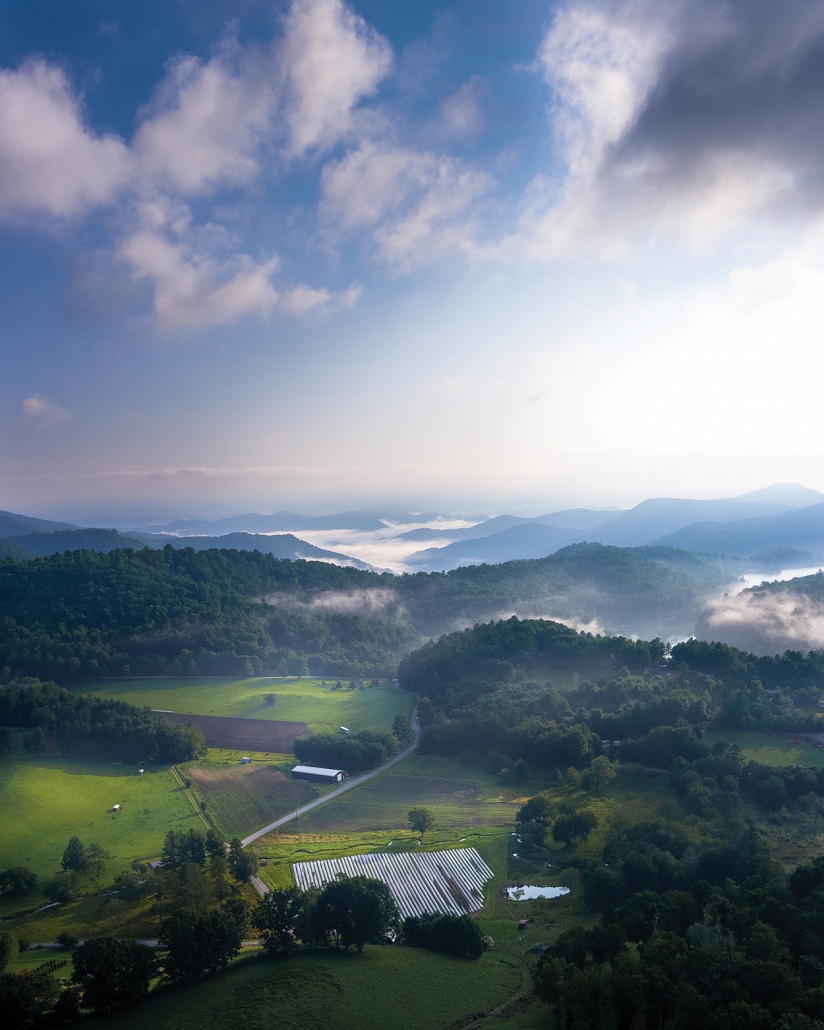 He says, "Grandpa liked to shoot family photos. I borrowed his camera…loved it…then got my first camera. Eventually I invested in a drone/camera and from there I started taking photos, unique views, from the sky. Now I am shooting photos and walk-through videos of homes, their interiors and exteriors, for real estate companies and builders." 
Ryan describes his style: "I keep images as natural-looking as possible. Each shot has its own story. I am thrilled when I snap the right image in the right place at the right time. But some photos require a lot of planning, positioning, timing, and much more to get the perfect shot. Whatever is happening in reality I want to preserve that – not too startling, not too understated. I aim for the pleasing mid-ground." 
With all his productivity, Ryan is careful to make his family, which includes wife Natalie, son Oliver, and baby-on-the-way, his chief priority. 
Down his career road Ryan has coffee table books in mind, starting with his grandfather's architectural structures. After that, photos of iconic landmarks in our region, but shot from up, down, all around, unlike any perspective employed to date.
If you'd like to see more of Ryan's work, visit: ryan-karcher.com or
call (828) 301-6965.
---
---