Sweet Sensations at Highlands Mountaintop Art and Craft Show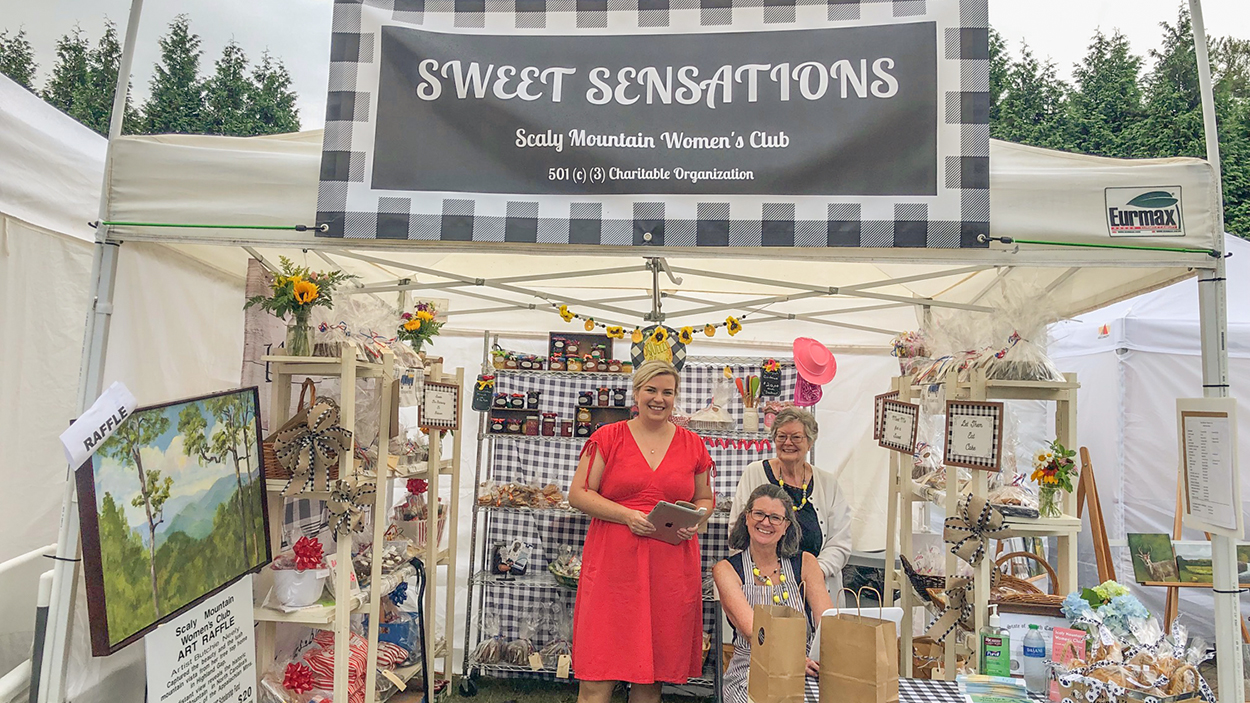 Issue: Whats News
The Scaly Mountain Women's Club provides tuition reimbursement for qualifying residents of Scaly Mountain and Sky Valley
---
The women of Scaly Mountain are excited to bring "Sweet Sensations" to the upcoming Art and Craft show in Highlands on June 24 & 25.  
Our "Sweet Sensations" booth will feature delectable homemade treats to please all palettes including your pups.  You will find cakes, cupcakes, cookies, breads, caramel corn and so much more.  Many of the items freeze so you can stock up for your summertime festivities.
The Scaly Mountain Women's Club began in 1988 when 14 ladies joined forces to provide scholarships to local residents for post-high school education.  The club has grown to over 80 members and is currently supporting 7 students with their academic endeavors.  Since inception the Scaly Mountain Women's Club has provided over $290,000 in scholarships.
In addition to providing "dollars for scholars" we support many local non-profit community service organizations, including The Highlands Literacy Council; The Highlands Emergency Council; The Scaly Mountain Historical Society; The Food Bank; and the Highlands/Cashiers Hospital Foundation and the Sky Valley/Scaly Mountain volunteer fire department, just to name a few.  To date we have donated over $120,000 to local organizations.
In addition to participating in the Art and Craft festival, The Scaly Mountain Women's Club hosts pancake breakfasts during the summer months so keep an eye our for our signs in and around Scaly Mountain and Sky Valley.
We look forward to seeing you at our "Sweet Sensations" booth at the upcoming festival.  We will have delicious samples for people and pups so stop by for some sweets and shopping for a good cause.
---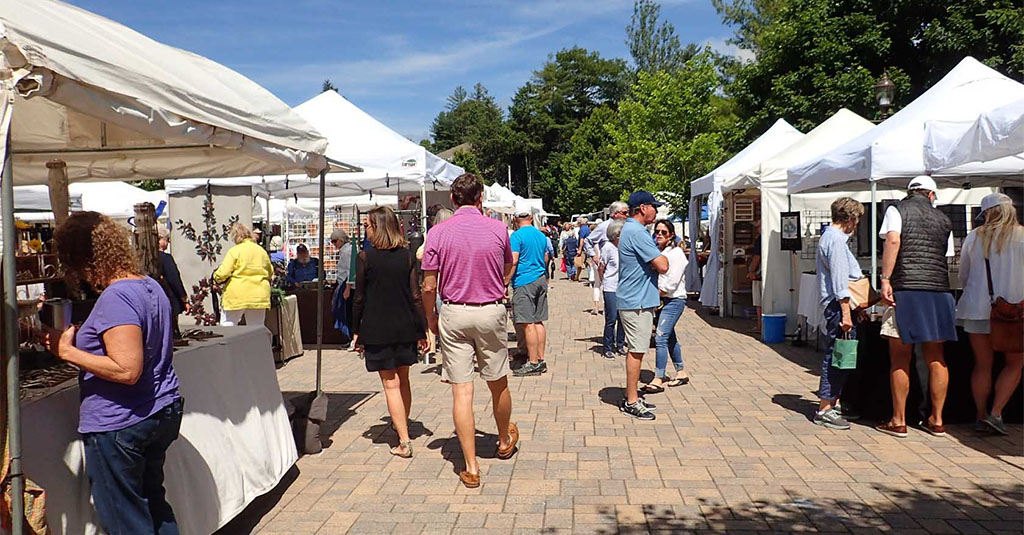 Highlands Mountaintop Art and Craft Show at Kelsey Hutchinson Founders Park
Start planning your Summer trips to Highlands! The Mountaintop Art and Craft shows this summer are going to be amazing! Not only the best in regional artists , but traditional...
---