Summer Comedy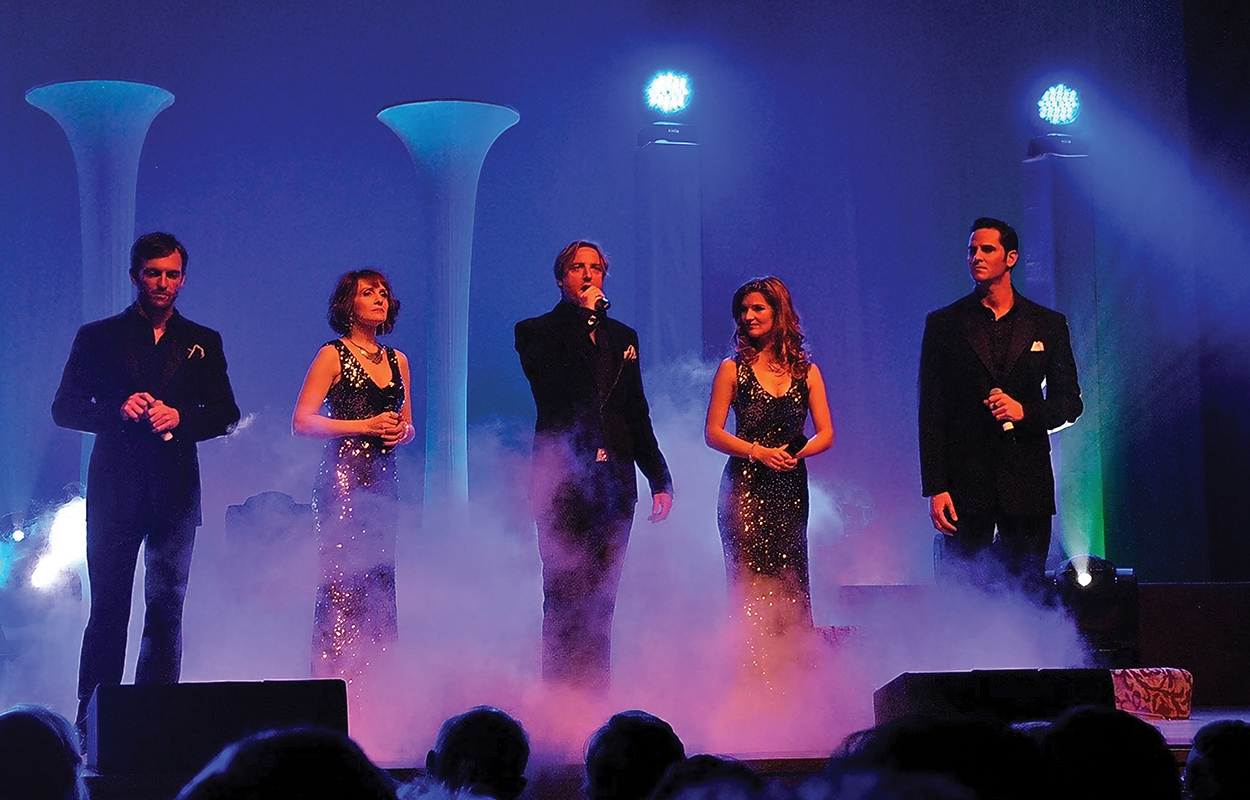 Written By: Mary Adair Trumbly - Highlands PAC | Issue: July - 2022
Highlands Performing Arts Center welcomes Tales of a Weary Waiter and christens its new theater with Bravo Amici. For tickets or more information, visit HighlandsPerformingArts.com. Highlands PAC is located at 507 Chestnut Street.
---
The summer fun continues at the Performing Arts Center. Saturday, August 13 at 7:30 P.M. the comedy of Darron Cardosa in Tales of a Weary Waiter. Cardosa, also known as the Bitchy Waiter, is a food service professional with over thirty years of restaurant experience. He has waited tables in diners, pubs, chain restaurants, neighbor-hood bistros, clubs, and even a short stint in a celebrity-owned restaurant, before he was fired for blogging about his experience. Over the last 15 years, he has written more than 1,500 articles and blog posts, each and every one about the food service industry. He has written for Food & Wine, Plate, the Washington Post, and others. Darron has been seen on NBC's TODAY Showand CBS Sunday Morningdiscussing the service industry. His book, "The Bitchy Waiter," was published in 2016, and his years as a professional actor eventually led to the creation of his one-man comedy show, Tales of a Weary Waiter, which tours around the country. Saturday, September 17 at 7:30 P.M. marks the Grand Opening of the new Performing Arts Center theater. The long awaited performance ofBravo Amiciwill christen the new stage and theater. Bravo Amicihave wowed audi-ences all over the world, from London to LA, Miami to Moscow, St. Moritz to Sardinia, New YorktoNew Zealand. Combining the essential elements of classical crossover -pop, Broadway, the West End and opera – this group of endlessly talented friends and stage starsmelt hearts and blow minds in every theaterthey perform, becoming a worldwide phenomenon over theyears. With a show that not only entertains and excites audiences, but also connects with them on a deeper level,you can guarantee it's a concert you'll never forget because of how they made you feel.
by Mary Adair Trumbly,Highlands Performing Arts Center.
---
---