Penny Pollock One Woman Show
Written By: Donna Rhodes | Issue: October 2023
If you've ever encountered Penny Pollock, you already know she's a one-woman show. She'll once more prove this at Jeanie Edwards Fine Art Gallery throughout October. Explore more at jedwardsfineart.com and pennypollockart.com.
---
Maybe it's been a while since you've seen Penny Pollock's enchanting encaustics – hot-wax paintings of bobcat, bear, deer, fox, and regional wildlife galore. If so, you're in for a delightful evening at her one-woman show, opening October 12 at Jeanie Edwards Fine Art Gallery in Highlands.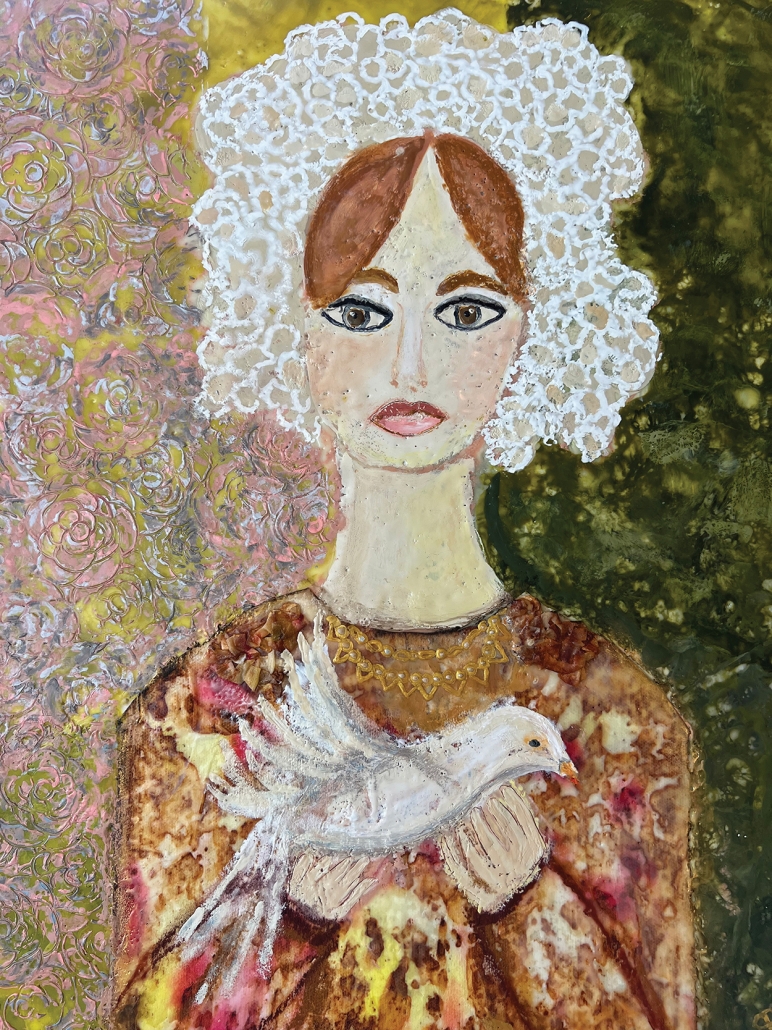 "A year ago Jeanie asked if I'd consider showing in her gallery," says Penny. "I had a lot going on then, and it wasn't until this summer that the stars finally aligned. I spoke to Jeanie again and said if she'd initiate me into the gallery with a one-woman show, I'd be honored to join as a permanent gallery member."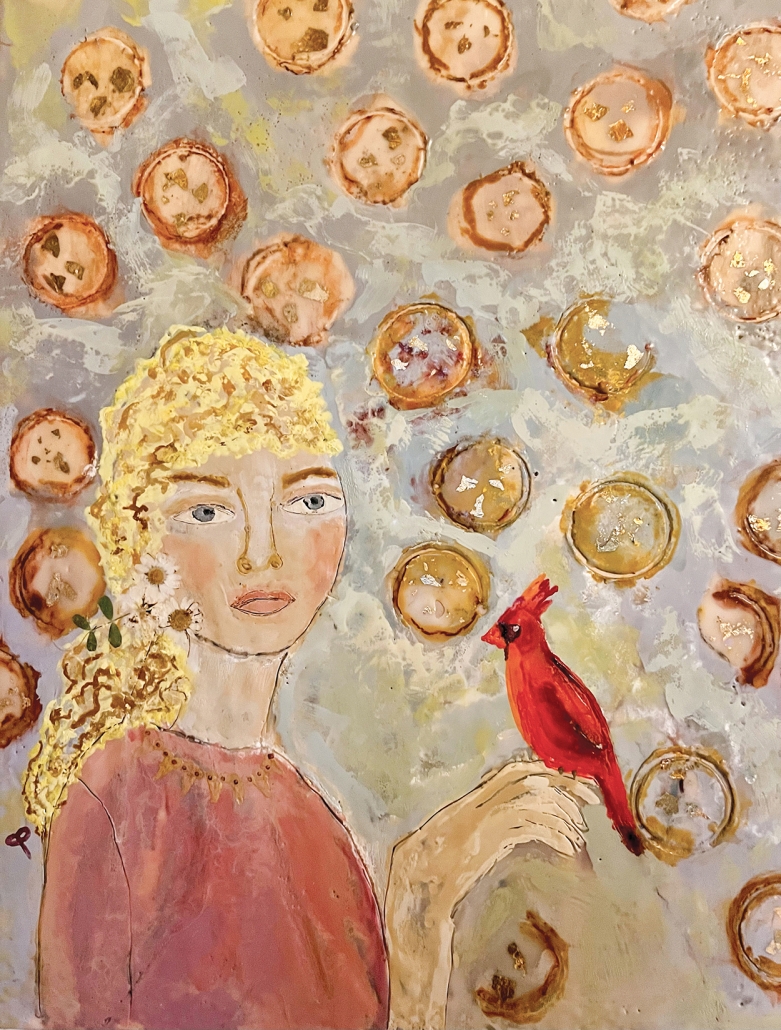 Jeanie was thrilled.  She and Penny are wildlife soul-sisters. And Penny was delighted to share her view of the wild and wonderful world around us. She says, "I find magic in wildlife native to the Plateau. As an animal lover, rescuer, advocate, I look into their spirits as I paint. Each has its own personality, drama, and a story to tell. It makes me happy to broaden patrons' views on the abundant treasures that thrive all around us."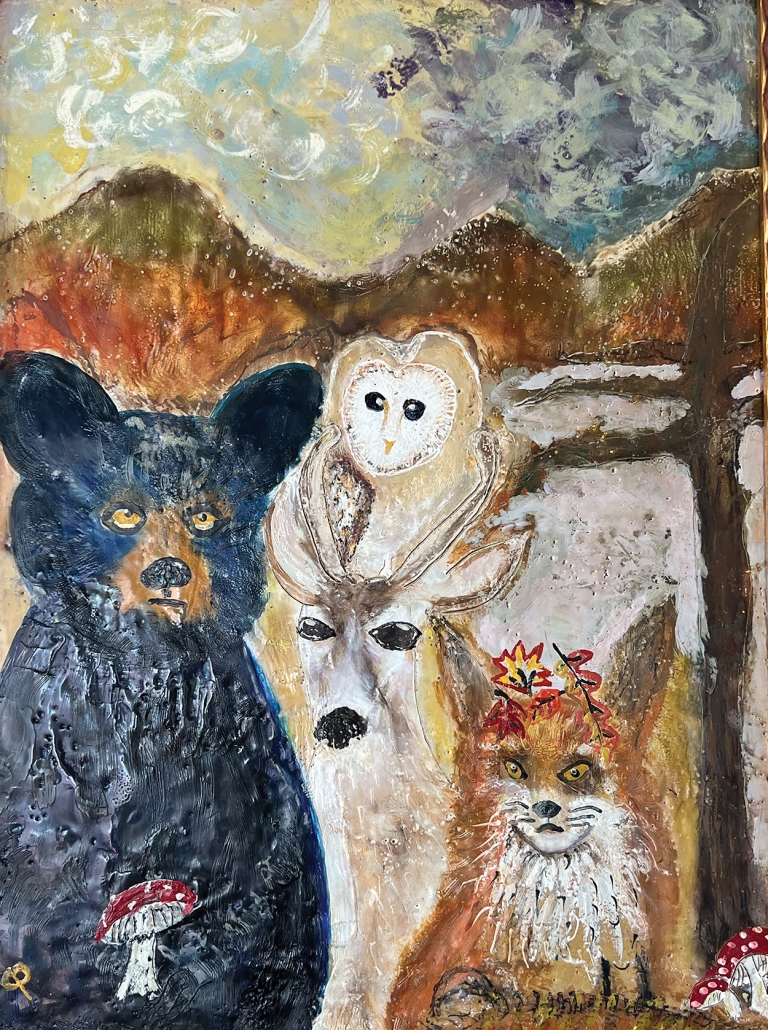 Consider The Bear, the Bees and the Sunflowers. Penny says it intentionally has a shamanistic tone, that of an animistic belief in powerful spirits. Bees symbolize hard work, cooperation, wisdom, and fertility/pollination. Since Penny applies beeswax to her images, she pays tribute to a bee somewhere in her paintings.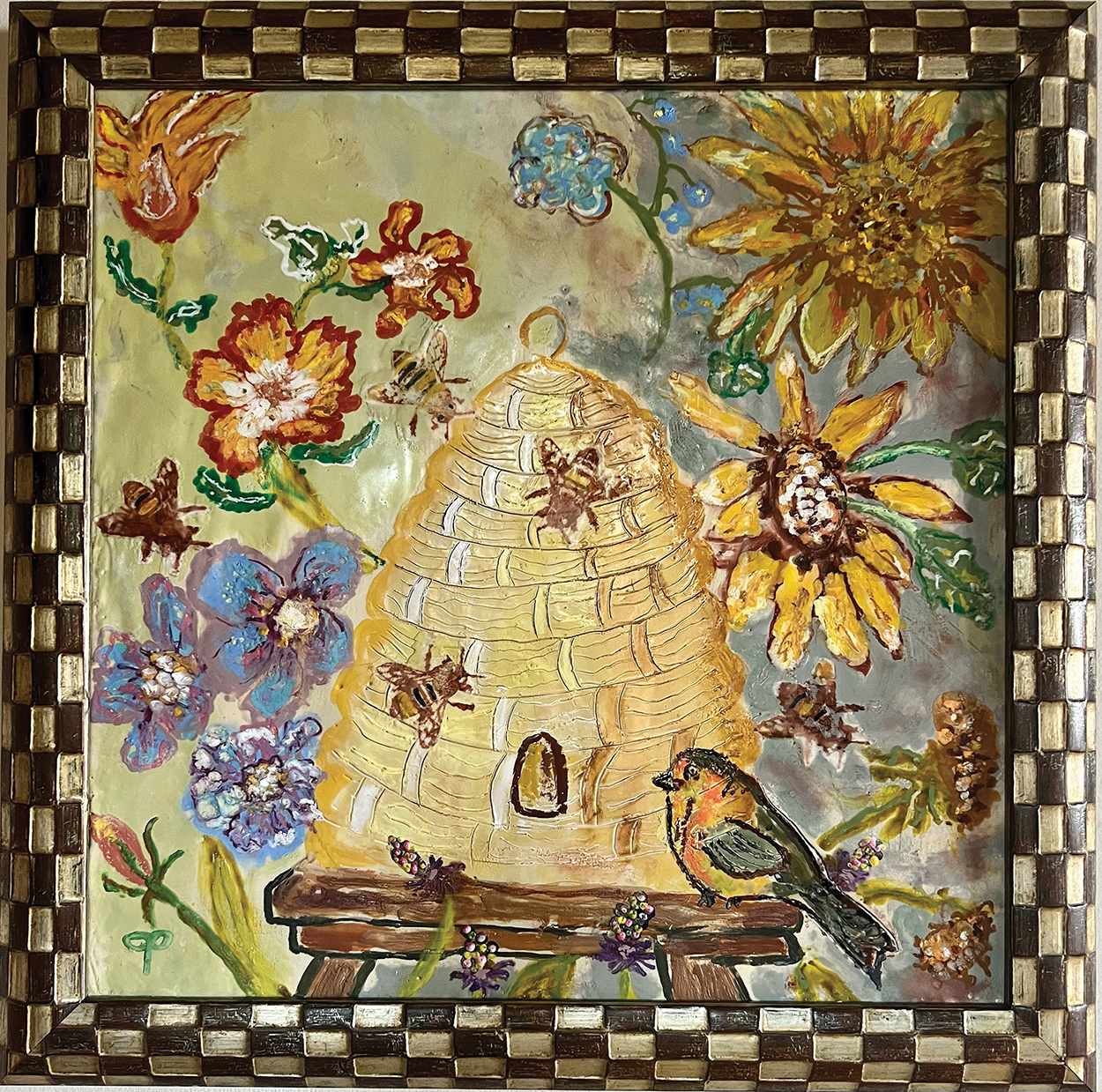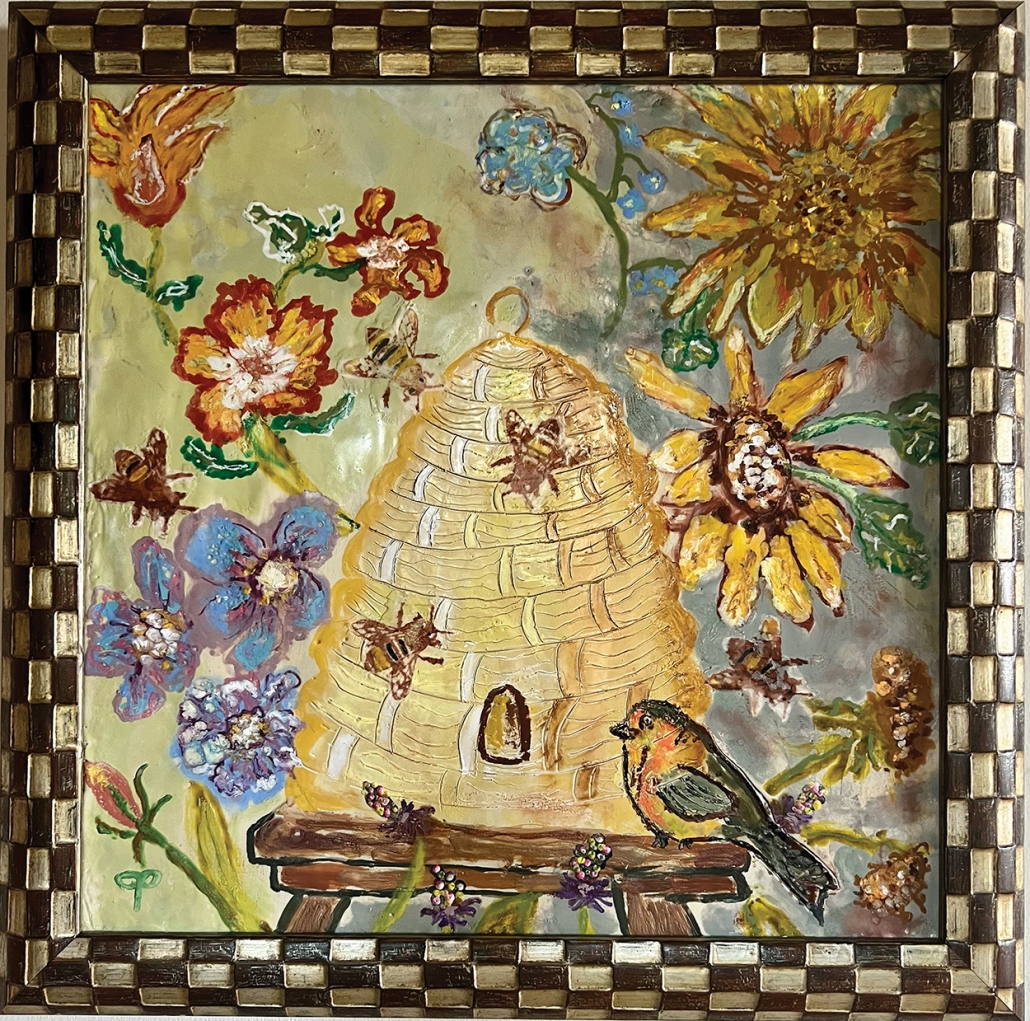 Looking further, sunflowers always turn to the sun, a symbol of constancy and faith. The bear represents self-sufficiency, courage, health, and family. The balance of animal, pollinator, and plant are vital to our environment, thus our existence. It's these reflections on life that Penny seals into her work with wax. The layering of story, animal, symbols, spirit, and joy are what deepen Penny's work and make it more than just the obvious canvas full of fun.
Mark your calendars, art lovers of delightful crittery. You're invited to Penny's opening, October 12, 4:00 to 7:00 P.M. If you miss it, you'll miss some scrumptious art, food and wine, but Penny's work will be a feast of another sort – one for your eyes – every day in October at Jeanie Edwards Fine Art Gallery, 223 South 4th Street, Highlands. Parking is ample.
---
---